50 riders announced for 2020 World Supersport 300 season
Tuesday, 21 January 2020 11:30 GMT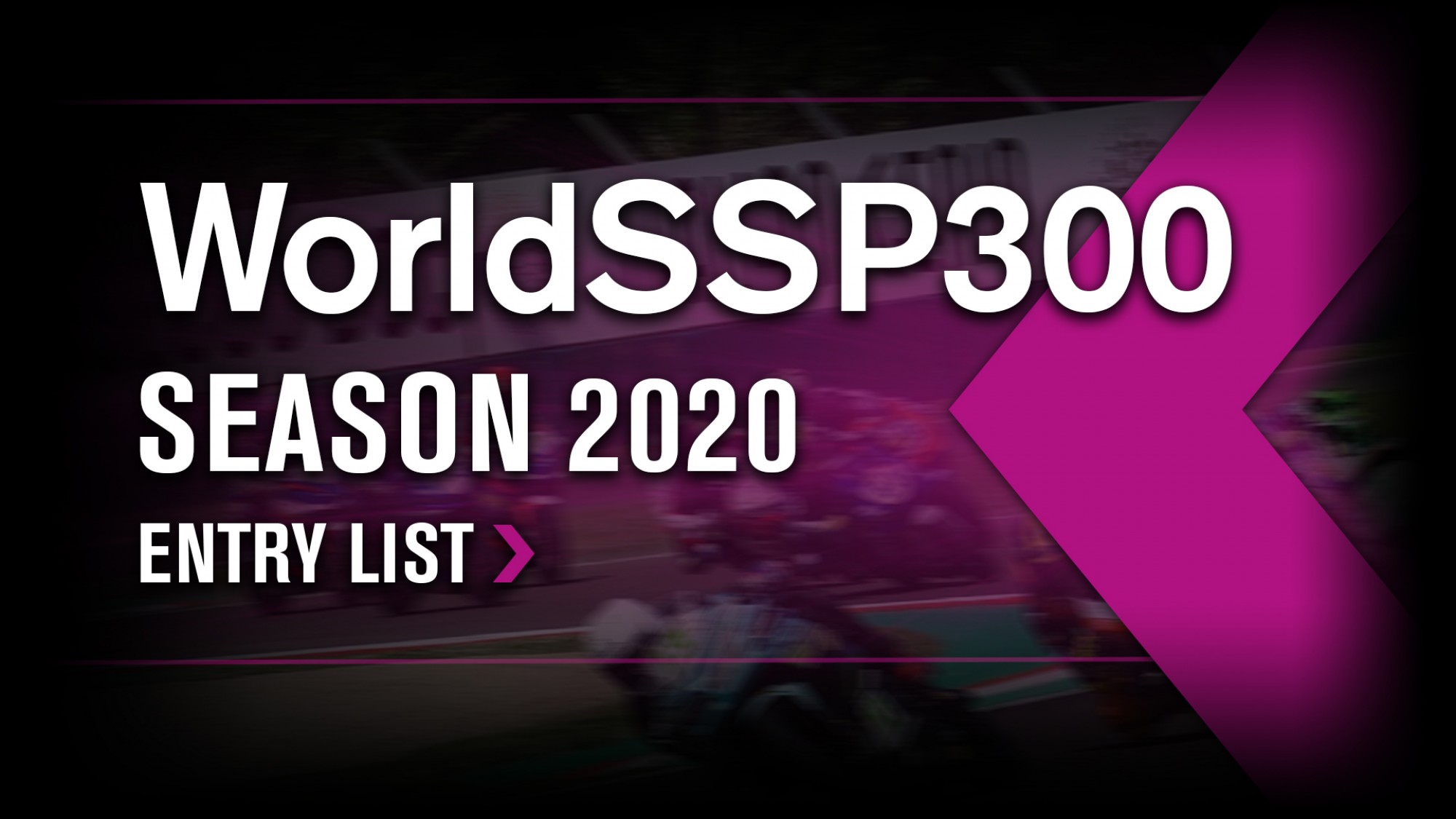 The entry list for the sensational feeder series, contended at the European rounds, has been revealed
The provisional permanent list of participants in the FIM Supersport 300 World Championship has been announced today, two months before the season kicks off. 50 riders will line up at the Circuito de Jerez – Ángel Nieto for the start of another thrilling season, the fourth since the feeder series was born in 2017.
With 2019's brilliant champion, Manuel González, moving up to the World Supersport class, the search for an heir to his throne begins with dozens of hungry candidates. Only 36 of them will make it through to the final showdown every Sunday: the 30 fastest riders from Free Practice (and not qualifying, as was the case last year), plus the six top riders from the Last Chance Race.
Amongst the 50 participants there are returnees, rookies and stalwarts of the series since its inception, with 13 different nationalities and three different manufacturers: Kawasaki, KTM and Yamaha.
Ana Carrasco (Kawasaki Provec WorldSSP300) remains in the championship and will once again be one of the main riders to look out. Last season she broke her personal points record in WorldSSP300, yet finished third in the standings, behind the champion and behind Scott Deroue (MTM Racing Team), another perennial championship favourite.
Another of last year's race winners in Kevin Sabatucci (Kawasaki GP Project) will continue in WorldSSP300, forming an all-Italian, potential championship-winning trio alongside Bruno Ieraci (Kawasaki GP Project) and Alfonso Coppola (Kawasaki GP Project), the 2017 WorldSSP300 runner-up.
Two more former race-winners continue in the series: Mika Pérez (PRODINA IRCOS Team) and Koen Meuffels (MTM Racing Team). There's also several more who have picked up podiums and who will be itching to grab a first win, including Jan-Ole Jahnig (Freudenberg KTM Junior Team), Hugo De Cancellis (Team TRASIMENO), Nick Kalinin and Dorren Loureiro (RT Motorsports by SKM – Kawasaki), Borja Sánchez (Scuderia Maranga Racing) and Glenn van Straalen (EAB Ten Kate Racing).
Riders from every corner of the world will compete this season, with exciting prospects joining from Australia, with Tom Edwards (Kawasaki ParkinGO Team) and Tom Bramich (Carl Cox – RT Motorsports by SKM – Kawasaki); the United Kingdom, with Indy Offer (Scuderia Maranga Racing) and Eunan McGlinchey (Team#109 Kawasaki); Japan, with Yuta Okaya (MTM Racing Team); and Brazil, with Ton Kawakami (Yamaha MS Racing), Meikon Kawakami and Felipe Macan (Team Brasil AD 78).
Click here to find the full provisional permanent entry list.
Follow every race from the 2020 WorldSSP300 season thanks to WorldSBK VideoPass.