2020 WorldSBK Calendar: Gregorio Lavilla Q&A
Friday, 19 June 2020 10:30 GMT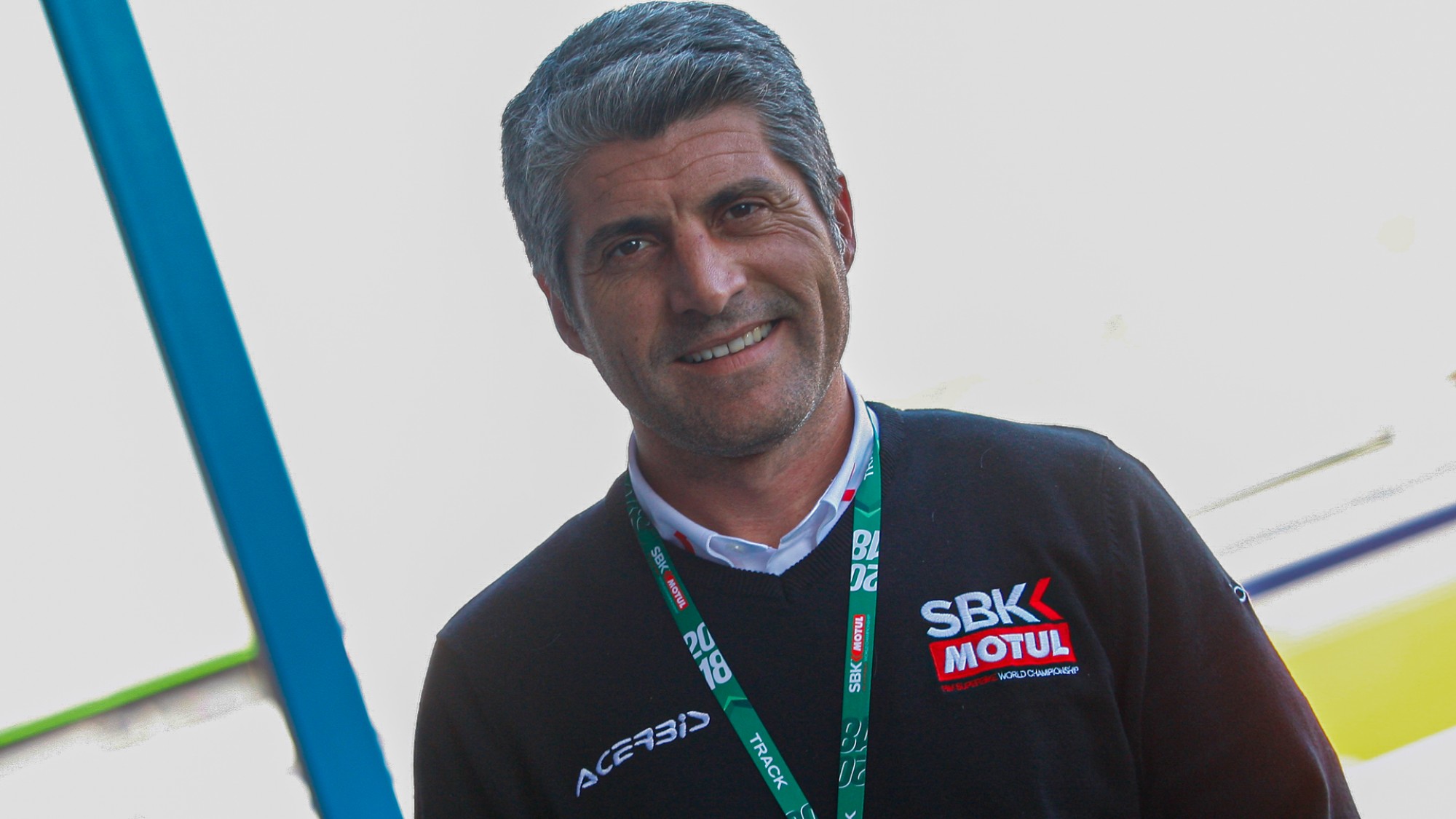 Following the announcement of the new 2020 calendar, WorldSBK's Sporting and Organisation Executive Director Gregorio Lavilla offers insight into the Championship's 2020 schedule
WorldSBK Sporting and Organisation Executive Director Gregorio Lavilla has confirmed the intentions to have a 2020 MOTUL FIM Superbike World Championship season. With the unveiling of a revised calendar, Lavilla sits down to answer some questions in detail, ranging from fans and media attendance to clarification on events still to be confirmed (TBC) and also why WorldSSP and WorldSSP300 have an additional race every weekend.
What is the overall update on the calendar for 2020 in WorldSBK?
"For everyone involved at Dorna and beyond, it has been difficult to finalise this calendar, but it is important to see that we can resume action. We can have a very interesting Championship and in World Supersport and World Supersport 300, they will have even more races than they originally planned. In the end, after the hard work and difficult past few months, this is a very positive outcome for all."
Can you give us an update on the events that are yet to be confirmed or determined?
"It will take a little bit longer to determine the last part of the Championship. Honestly, we don't expect to add many more races because all parties involved understand that you can't compress a whole season into a short period of time. Whilst everyone is thinking about the remainder of 2020, we are also all thinking about 2021, so we need to forecast things in an accurate way this year in order to make decisions to an even higher degree of accuracy next year."
Will we see a return of the fans or media by the end of the season?
"We may even see them back before the end of the season. The one thing I really like about World Superbike is the accessibility for fans to enter the paddocks and be part of a very unique atmosphere. This however will take a bit longer, because the protocols in various countries we will visit do not allow for lots of people to in small areas together. Sooner or later, the fans will be able to enjoy WorldSBK again from the track and maybe – if everything develops well in the summer – a reduced number could come back to the paddock."
How will teams and personnel in the paddock be taking preventative steps to stop a COVID-19 case inside the paddock?
"What we can stop – and we must stop – are cases arriving inside the WorldSBK paddock, and if they do, their transmission elsewhere. Social distancing must be followed where possible and where it isn't, you must take extra protective steps to reduce risks. Hygiene is off the highest priority for everyone's safety and wellbeing within WorldSBK, something that almost every government is emphasising clearly. There will be strict protocols in place for teams, suppliers, organisation, circuit officials and marshals. Everyone needs to be aware that things are different now and that depending on the situation, we will continue with the appropriate steps."
What is the reason behind the extra races in WorldSSP and WorldSSP300?
"Our aim is to do enough races across all classes where if we are in a situation where we can't continue, we have a sufficient number of races to offset the negatives and resolve it. With the number of races in August and September, this will put us in a different scenario. WorldSBK was already like this, and with the shorter season, we feel that WorldSSP and WorldSSP300 can follow in the increase in racing action. In terms of Championship points that will be available and the dignity of that, then it will be enough. More visibility is very important in these difficult times, as it will justify investments made by teams and sponsors. With the extra races, it will be a bigger show than ever before!"
Enjoy witnessing battle recommence in the 2020 World Superbike season with the WorldSBK VideoPass!