2020 Regulations updated!
Thursday, 28 November 2019 11:23 GMT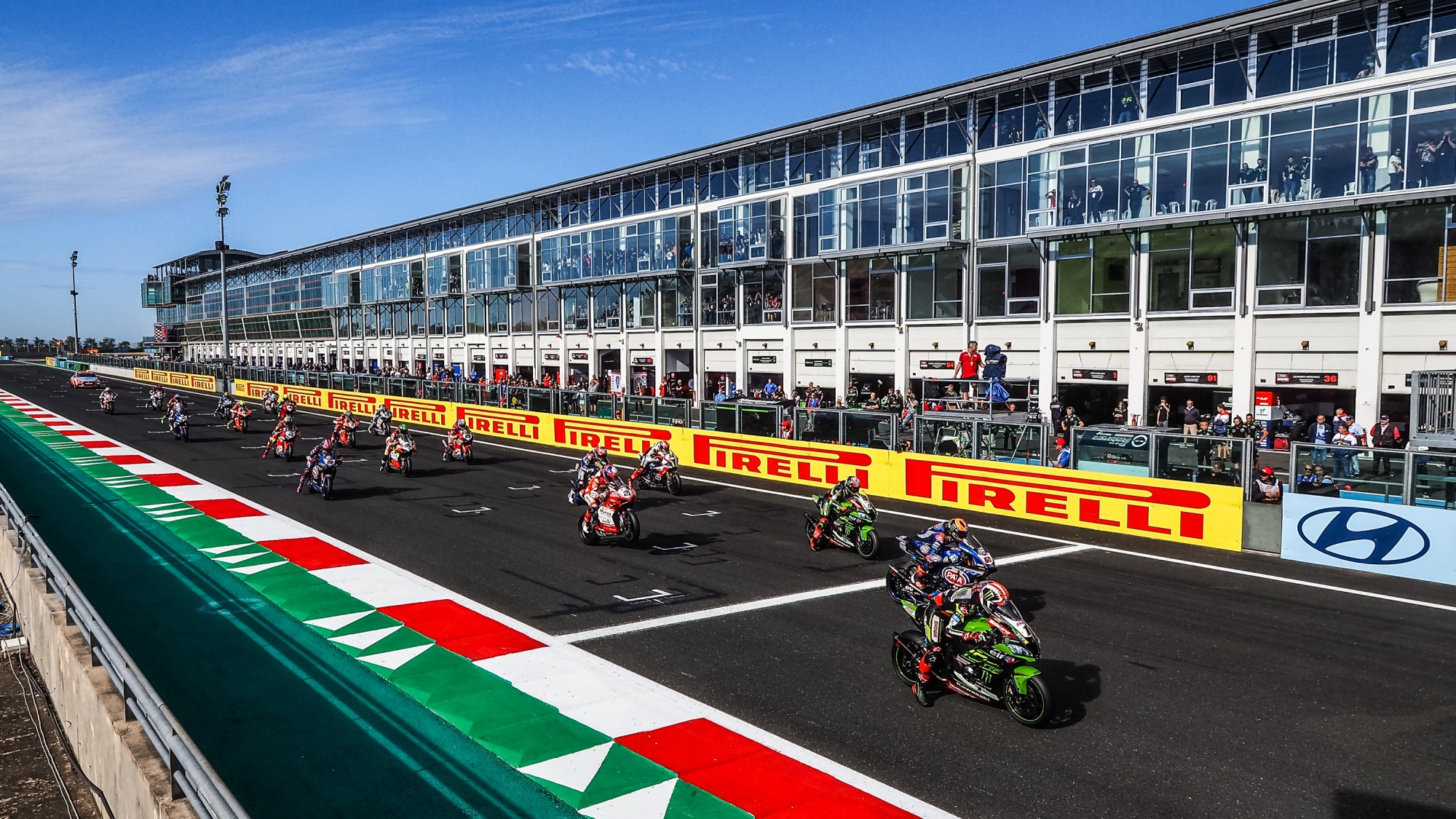 Ahead of the 2020 campaign, the SBK Commission met in Madrid to make the first updates to the 2020 FIM Superbike & Supersports World Championships Regulations
On 27th November 2019, the SBK Commission composed of Messrs Takanao Tsubouchi (MSMA Representative), Franck Vayssié (FIM CCR Director) and WorldSBK Sporting & Organization Executive Director Gregorio Lavilla, in the presence of Mr Paul Duparc (FIM CCR Coordinator and secretary of this meeting) met at Dorna Headquarters, to make the required changes to the 2020 FIM Superbike & Supersports World Championships Regulations ahead of the new season.
In order to simplify the Sporting and Disciplinary Regulations for 2020, the SBK Commission made various clarifications to decisions that were taken during last season. During the meeting, it has been decided which measure the FIM Stewards Panel would take in case of any excursion of track limits on the final lap of a race that may affect the race result. On top of that, the SBK Commission has decided to extend the application of the new standards for helmets also to the Supersport riders and the definition of which materials are allowed in the production of knee sliders.
The 2020 FIM Superbike & Supersports World Championships Regulations will also see a few updates to the technical rules for each category.
Apart from introducing new updates and clarifications on concession parts and rev limits for all classes, the 2020 Technical rules specify the standards required for the usage of wings and aerodynamics aids in WorldSBK. All Manufacturers will be allowed to use only standard homologated mechanisms, and the rage of movement must be the same as that usually used by the homologated road machines.
For WorldSSP new significant changes and clarifications have been done for electronics and new minimum weight values will be introduced.
Clarifications have also been done for WorldSSP300 electronics, suspensions, data loggers and other technical areas.
Moreover, in 2020 riders from all categories may be subject to tyre pressure control at any time by the SBK Technical Director while exiting their pit garages.
Download the PDF HERE to find out all the changes applied to the 2020 Regulations.
The 2020 FIM Superbike & Supersports World Championship Regulations will be available at FIM-LIVE.com within the next weeks.