Xaus' in-depth analysis of the 2019 WorldSBK season
Friday, 26 July 2019 09:26 GMT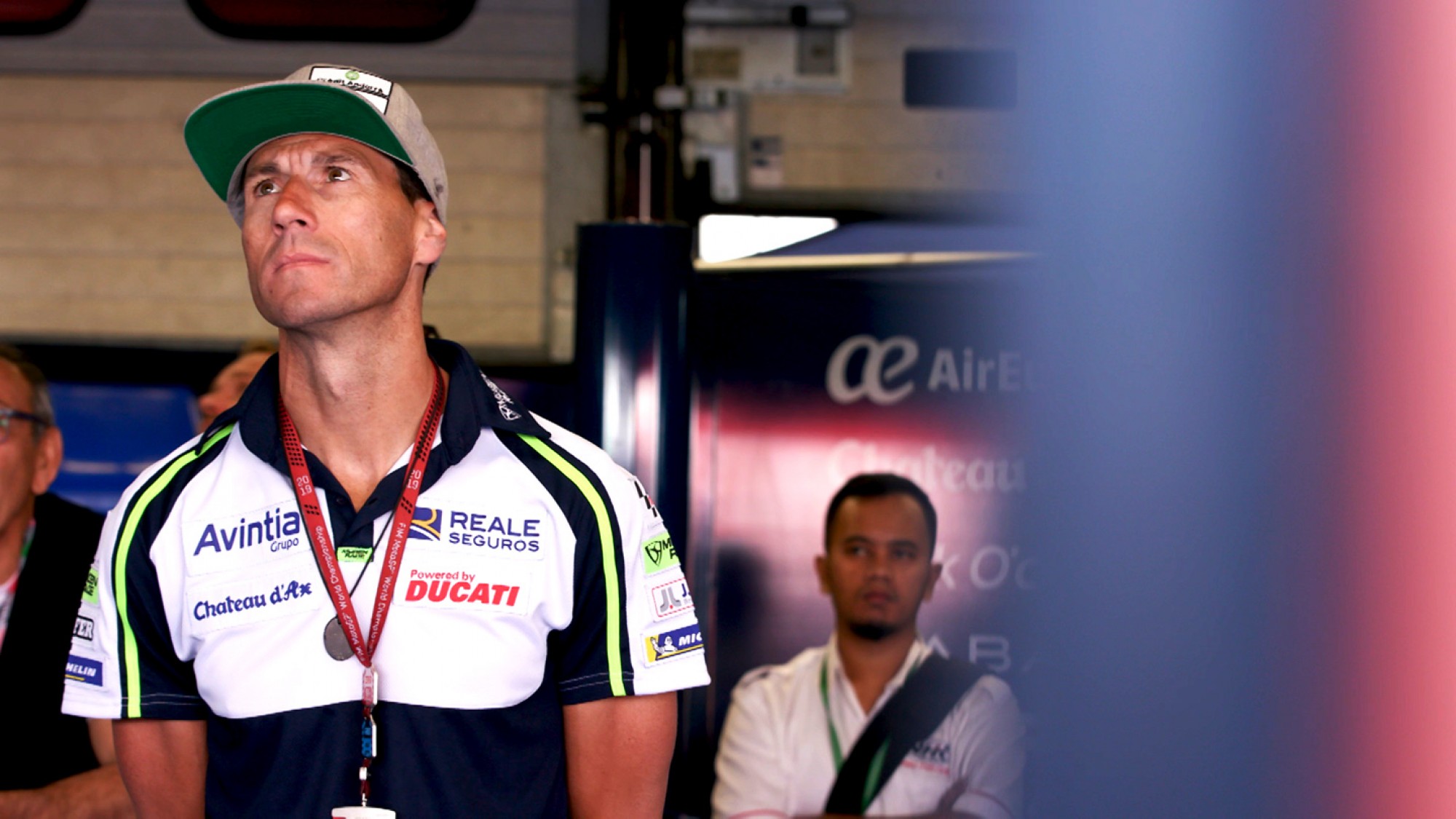 The former WorldSBK and MotoGP™ rider gives his point of view on the 2019 championship title fight and the recent change in the championship lead
Rubén Xaus retired from competition in 2011, but still, he remains one of the most important leading figures of Spanish motorcycling. Classified as runner-up in the 2003 WorldSBK World Championship behind his teammate in the Official Ducati Team Neil Hodgson, this year the Spaniard is collaborating with MotoGP™ team Avintia Racing. Despite that, he never misses the chance to follow in detail the production-based World Championship where he spent most of his racing career. We talked with him to find out his opinion on what he has seen so far in the 2019 campaign.
"It has been like two different championships. There has been this hand-to-hand combat between Bautista and Rea, with one who has been the clear dominator in the first part of the season. Then, as expected, the regulations have been affected. When a bike that works well has its engine torque controlled, and that "music" which allows you to ride the bike to your liking is limited, of course, this affects your way of riding. It takes its toll on you, and it keeps just adding up: the bike is less competitive, the pressure increases and also that hunger of the rivals that want to defeat you. It's because of these three concepts that we went from seeing Álvaro as the clear winner in so many races, to the current dominion of Rea". Explains Xaus, who attributes a lot of importance to the new rev limits applied before the fourth Round of the season in Assen. [Ducati experienced a reduction of 250 rpm as per the regulations].
But it is not just a matter of technical issues or engine power. The human factor counts, and it counts a lot. Xaus points out: "Rea has learned a lot of things in this first part of the championship thanks to the fact that he had to deal with a rival like he has never had before. He has been leading this championship for four years, and suddenly, someone arrives, and he "slaps him in the face." What Jonathan has done is learning a lot during these races. He didn't get nervous, he didn't go crazy and started making mistakes, and this has allowed him to be there all the times and be the second-best rider on track. And so, when the bikes were balanced, as per the regulations and based on the results that Alvaro and his bike were achieving, Jonny returned to victory".
Apart from the pressure of Rea, despite the outstanding dominance of a Bautista in a state of grace in his WorldSBK debut, Xaus also considers the certain weight of pressure on the Spanish rider after the dramatic results that came after Jerez.
"Maybe in the early stages of the championship, when there was still no pressure from anyone as anybody was expecting was Alvaro was actually doing, and nor he was expecting it, he told himself "until everything goes right, I'll keep pushing." But if a race goes wrong, then the pressure starts to build on, and it increases when another and another race goes wrong. It keeps accumulating if you start making two or three consecutive mistakes. And on top of that, your main rival never fails, then add all the technical aspects, which perhaps made that the bike is not behaving the same as before".
"Moreover, those mid-championship races arrived, and Chaz Davies and other riders were able to stand out more, as it happened in Assen, Imola or Laguna Seca. These are close races where riders have to fight more head-to-head, and where maybe the bike performance is not that important. It is not that suddenly Alvaro has things all wrong, maybe it is just that the wind is now blowing in a different direction and things have gotten more difficult. His rivals are more used to going under this kind of pressure, and they are managing it better. In the eyes of the layman, it seems that Alvaro has forgotten how to ride a bike, and five months ago it seemed that it was Jonathan that had no idea about it. Everything looks much bigger that what it is. Particularly, what I miss is seeing the head-to-head battles between two riders, we haven't seen the two of them fighting directly one against each other this year".
For the former Catalan rider, who had been a tv commentator before joining the Avintia team to work alongside Tito Rabat and Karel Abraham, the 11 consecutive victories of Bautista in the early stages of the season were like a wake-up-call for the reigning manufacturer champion, defending their title:
"Rea has learned that even if you win four titles, you can't fall asleep. And in this case, what a way to wake up! He has done it, and his team and Kawasaki have done it too. It has served to Kawasaki to keep them awake. Before they could have thought "if we are winning with one hand, why should we invest more," but this first part of the campaign has spurred them and made them stronger. Haslam is an example as he seemed that he was in the final stages of his career, and now he has returned to be competitive at the front with such a strong team…".
Considering that there are 81 points between Rea and Bautista and only four rounds left this year, can it be said that the 2019 championship has already been decided? Xaus remains wary regarding this: "Never say never, especially now that we have three races each round, which means that there are still a lot of points to be assigned. Anything can happen, a crash or an injury, which is something you never wish, but this can balance the situation again. Until the very end, you cannot say who will be crowned World Champion!".
Keep yourself updated on the MOTUL FIM Superbike World Championship with the WorldSBK VideoPass!