WorldSBK is… Where records are broken, and history is made!
Friday, 26 April 2019 10:02 GMT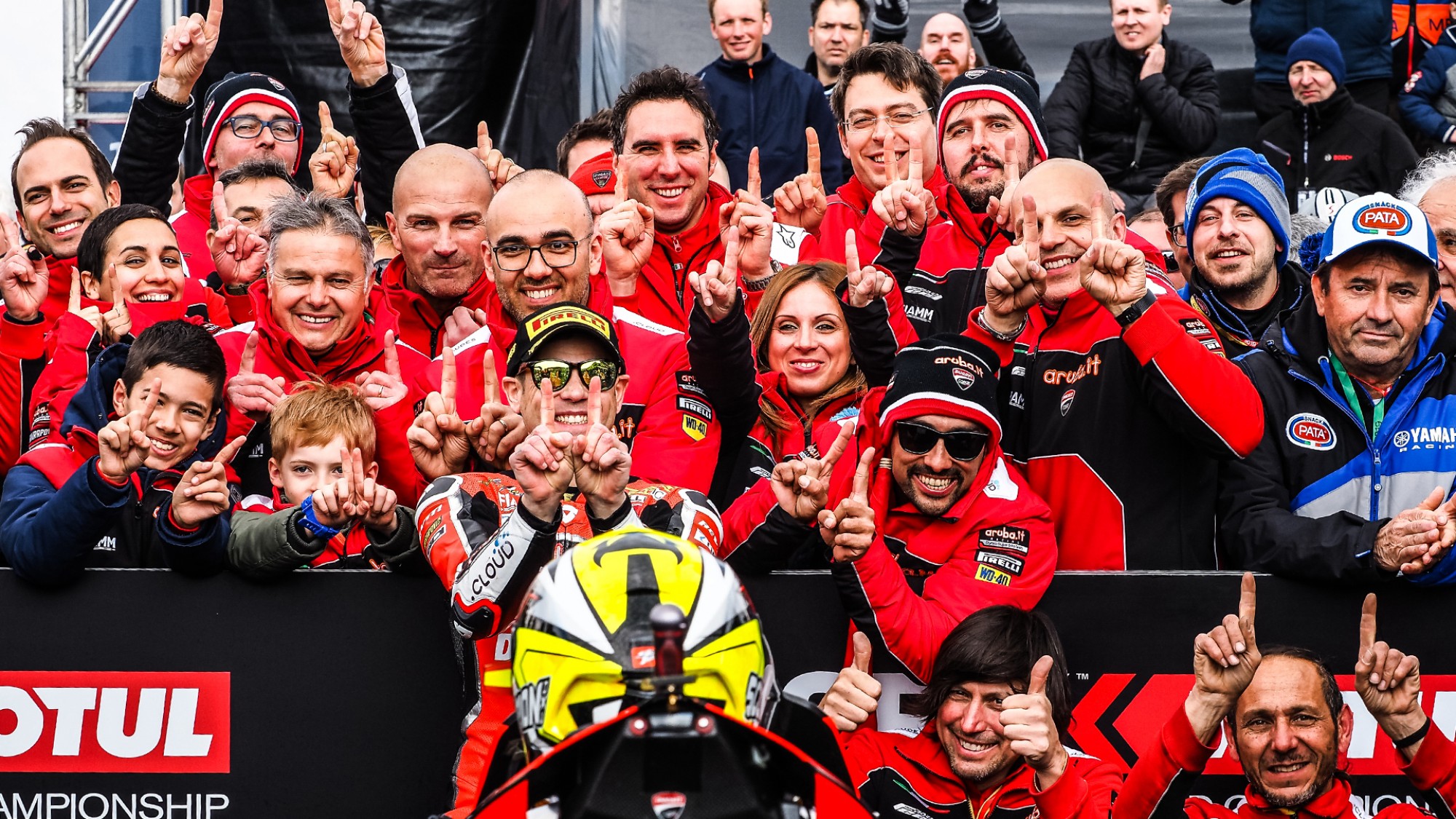 A thrilling 2019 WorldSBK season is witnessing some of the best racing, but also some phenomenal achievements!
Throughout its 32-year history, WorldSBK has witnessed many records come and go, many legends walk through the paddock and also some of the finest battles in motorcycle racing, each with their own story and ever-lasting legacy. In 2019, each round is hosting its own record-breaking performance, with records that were looking like they would never be broken, being broken – and in convincing fashion.
Having come into the MOTUL FIM Superbike World Championship paddock for 2019, Alvaro Bautista (ARUBA.IT Racing – Ducati) has been nothing short of spectacular. After his Assen Race 2 victory, he has extended his run of consecutive wins to 11 – a whole new record at the start of a World Superbike season! Bautista's 11 wins has also meant that he equals rival Jonathan Rea (Kawasaki Racing Team WorldSBK) in terms of consecutive race wins at any points of the season – Rea celebrating this achievement in the final eleven races of last year.
All of this means that in these recent times, we are watching what are arguably two of the most impressive riders in WorldSBK history going head-to-head without meeting on circuit (yet), to beat some of the most impressive records. Pound for pound, blow for blow, they are both determined to outdo each other and literally, set the record straight!
However, whilst there are records being broken, such as the wins by Bautista, history is being made. There has never been a Rookie in WorldSBK that has come in straight away and dominated to the extent that Alvaro Bautista has. However, he is beating a rider who for the past four seasons has been breaking records. Jonathan Rea is the first rider win four consecutive championship in WorldSBK and has amassed a staggering 71 wins. Bautista managing to beat these kind of achievements emphasises the quality at the top of the WorldSBK grid.
Bautista's records in 2019 will be spoken about for many seasons to come in WorldSBK history, and any high-profile or much-anticipated Rookie will always have comparisons drawn to the 2019 season and the way that Alvaro was able to achieve something nobody has ever done before – whilst also being a Rookie. His achievements are also something to celebrate on a national level too, making him a history-maker from Spain, as he continues his quest to be the most successful Spanish WorldSBK rider too.
Other records that are being broken are the lap records, at nearly every single circuit. The vast development of the motorcycles for the road are making for some incredible Superbikes in WorldSBK. Each manufacturer pushing the limits and forcing another manufacturer to react with something even better makes the competitiveness off-track and back in the factories healthy, whilst also the manufacturer battles on circuits becoming healthier – making for great viewing for the fans as lap records tumble due to the WorldSBK championship being at the forefront of technology, as well as being Pure Motorsport and pure entertainment.
The question remains: how much more history-making and record-breaking will occur before the end of the 2019 WorldSBK season?
You can find out the answer with the comprehensive WorldSBK VideoPass!