WorldSBK and MotoGP™ welcomed back to Indonesia
Tuesday, 12 March 2019 11:44 GMT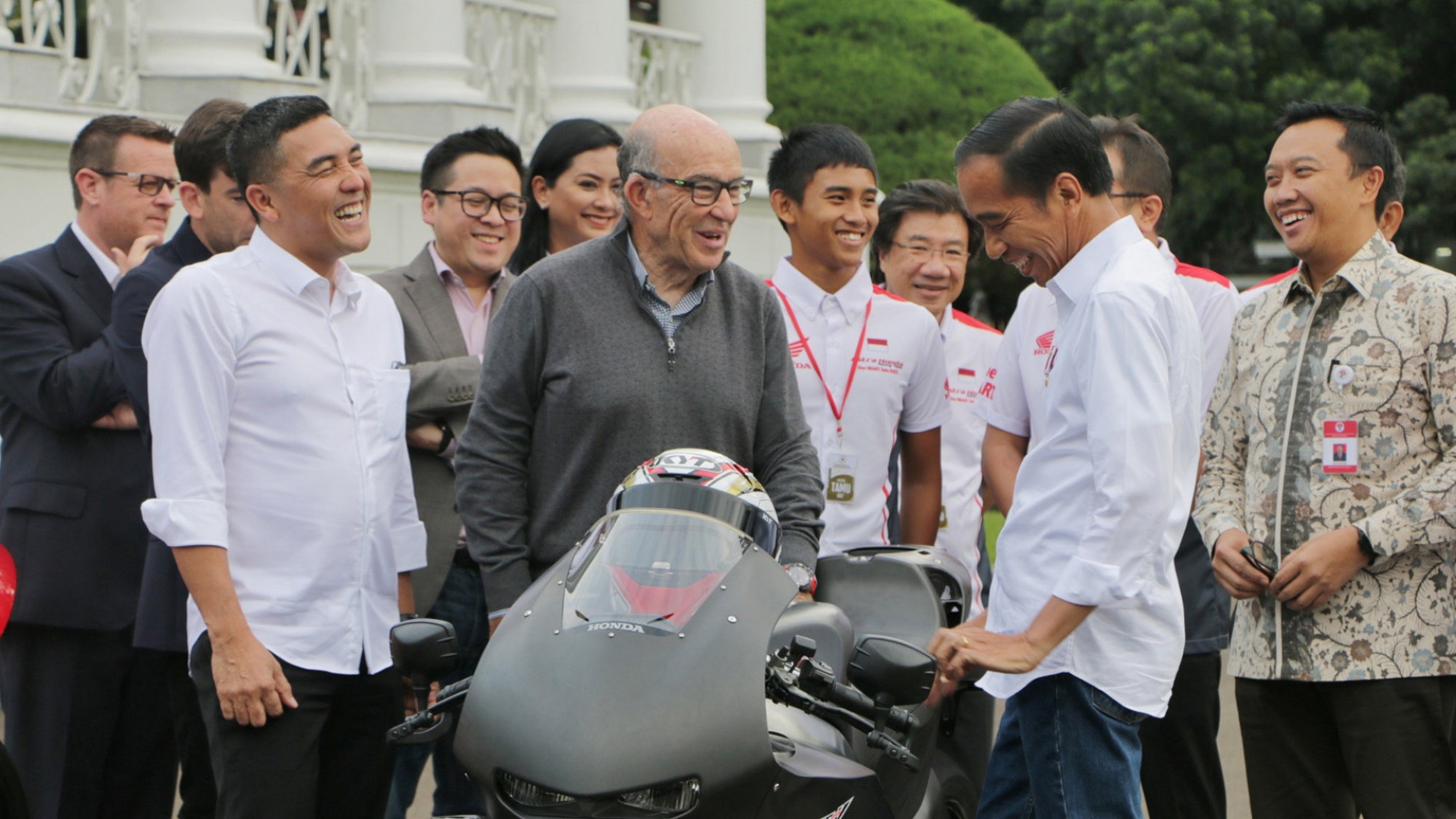 Dorna CEO Carmelo Ezpeleta meets President Ir. H. Joko Widodo in capital city Jakarta at an official reception for MotoGP™
Plans to hold a future MotoGP™ and WorldSBK event in Indonesia were recently announced
, with a circuit to be built as part of incredible new tourism development in the "Mandalika Resort Area" in Lombok. Following the Qatar GP, an official reception was held for MotoGP™ in Indonesian capital city Jakarta in order to further examine the project which is set to see MotoGP™ race there for the first time in 2021 – the same season WorldSBK is to take to the track.
At the reception, Dorna CEO Carmelo Ezpeleta met the President, Joko Widodo, as well as Indonesia Tourism Development Corporation (ITDC) President Director, Abdulbar M Mansoer, at Bogor Palace in West Java to celebrate the new partnership between MotoGP™ and Indonesia. President Widodo confirmed his country's readiness to host the Indonesian GP, with nation one of the most committed and enthusiastic markets for two-wheels in the world. This is all positive news for WorldSBK too, with the round in 2021 set to mark Indonesia's return to the calendar for the first time since 1997.
The Indonesian round, which will also help the regeneration of the area after devastating earthquakes, will mean that the championship will bring more action to the region of South East Asia, where Thailand is already one of the most well-attended rounds trackside. Excitement to see Lombok to become another stop off in the region only continues to build, with the official MotoGP™ reception consolidating the project in another important step towards making the dream a reality.