The WorldSSP Championship permutations: what you need to know
Thursday, 24 October 2019 10:38 GMT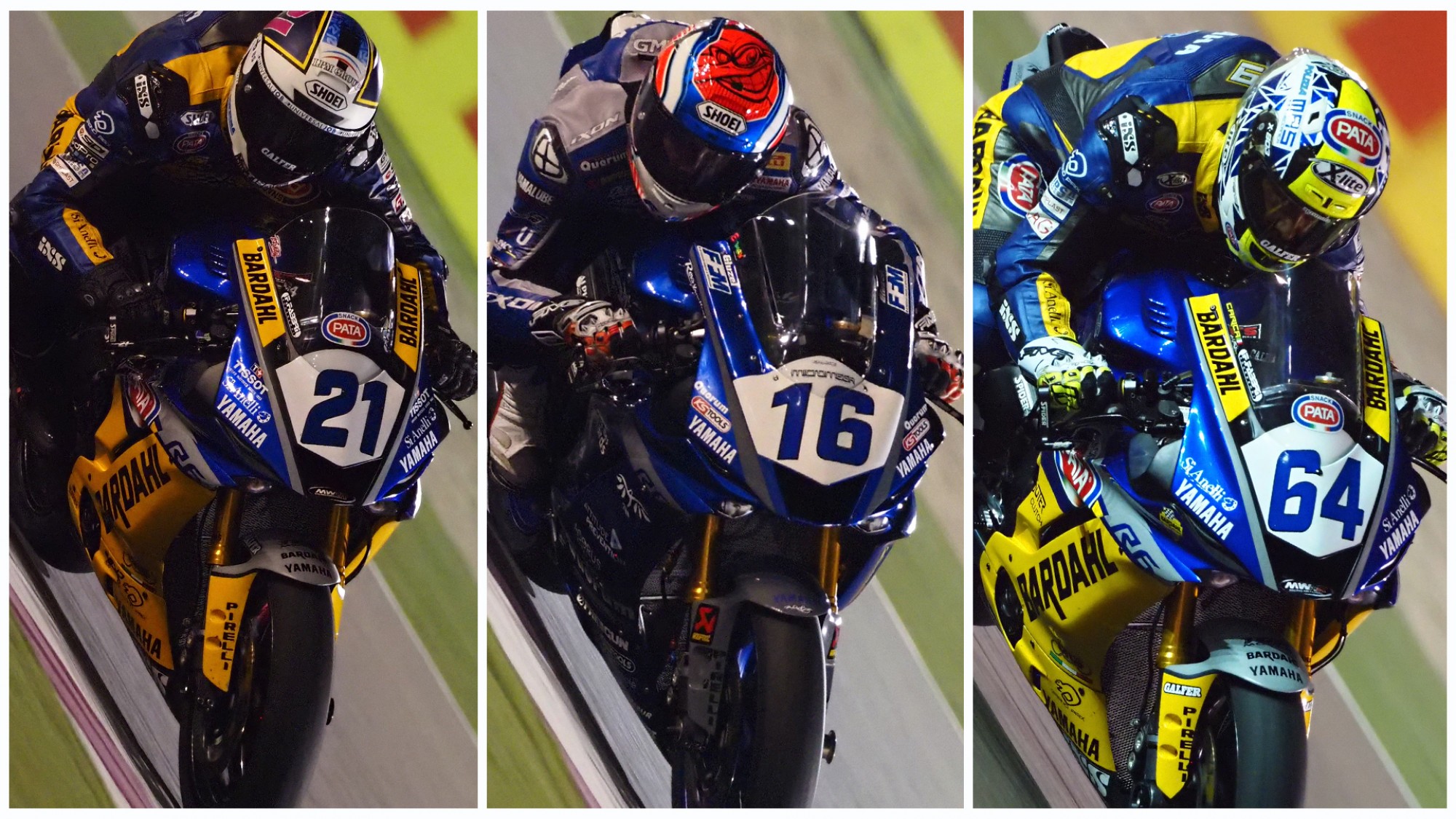 Three riders have the chance to become World Supersport Champion on Saturday, but just how can they do it? Calculators at the ready…
Battle lines have been drawn and after 11 intense rounds of hard, dramatic duelling, the FIM Supersport World Championship will be sorted out at Losail. The Motul Qatar Round will crown either Randy Krummenacher (BARDAHL Evan Bros. WorldSSP Team), his teammate Federico Caricasulo or Jules Cluzel (GMT94 YAMAHA) as WorldSSP Champion in 2019. So, what do those three riders need to do in order to achieve the ultimate prize in WorldSSP.
Starting with the Championship leader, it is quite simple. If he finishes ahead of his opposition, then he's got the job done. Should Krummenacher win or finish second, he will take the title regardless. Krummenacher can be third or fourth if Federico Caricasulo doesn't win, and even finish as low as eighth if Caricasulo can only manage third.
For Caricasulo, the objective is simple: take nine points or more off Randy Krummenacher to be Champion. Should Caricasulo win, then he must hope Krummenacher is third or lower; a result like this hasn't happened in the entirety of 2019. In fact, Caricasulo hasn't taken more than seven points out of Krummenacher in one round. If Caricasulo is second, Krummenacher must be fifth or lower for the Italian to be Champion, whilst if Caricasulo is third, his teammate can't be in the top eight. If, for whatever reason, Caricasulo is outside of the top eight, then his Championship hopes are done.
A stunning flurry of strong results and bad luck for his opponents means that Jules Cluzel has a possibility to take the WorldSSP title at long last, but only if he wins. 22 points is the gap to Krummenacher, so at the very least, Cluzel has to take victory and hope that Krummenacher is 14th or lower and if Caricasulo is outside the top four.
Who will come out on top? Find out from the Losail International Circuit with the WorldSBK VideoPass!