Stephane Chambon gives his 5 keys to Magny-Cours magnificence!
Friday, 27 September 2019 14:51 GMT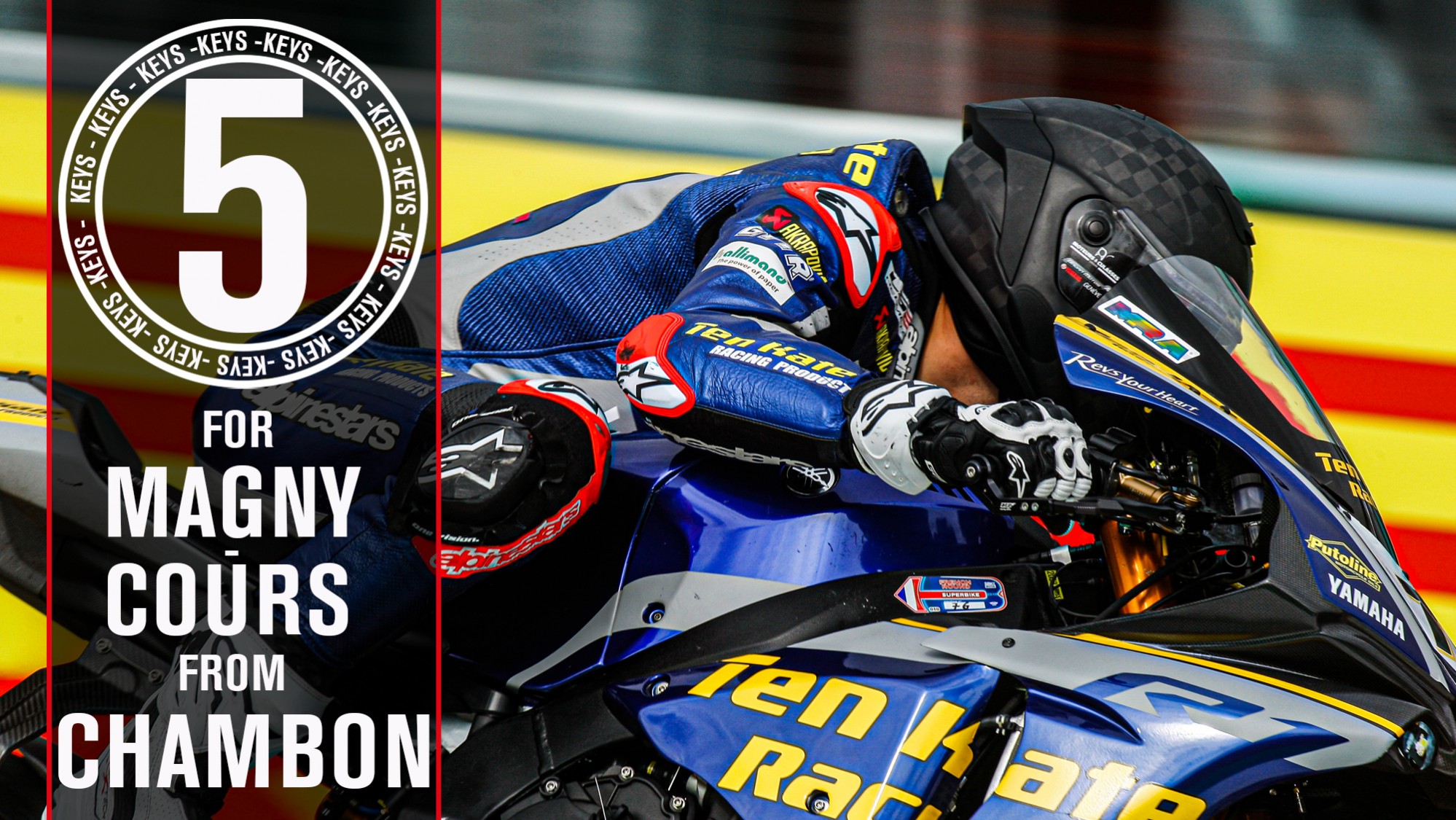 The former World Supersport champion reveals the secrets at the Circuit de Nevers Magny-Cours.
Discover what the French rider predicts ahead of the Pirelli French Round, as well his thoughts about the weather, the duel for the title between Jonathan Rea (Kawasaki Racing Team) and Alvaro Bautista (ARUBA.IT Racing - ​​Ducati) and of course, not forgetting to mention Loris Baz (Ten Kate Racing - Yamaha) who could shine in the wet on a track he knows like the back of his hand.
Magny Cours is a special circuit!
"Compared to other tracks, Magny-Cours is a special circuit. It is fast with several chicanes, one of which is called Adelaide and a second, Imola, which leads to the Château d'Eau. There is a new part that did not exist at the time I was racing. In the conditions of Friday morning, it is also a pretty delicate circuit, especially as regards to the grip. Whether it is rain or temperature, it's hard to say. After the pit straight, there are also many turns to the right and the left turn at the Nürburgring chicane is also so delicate."
The British are favoured in the wet but watch out for Loris Baz.
"British riders are quite comfortable under these conditions. In terms of motorcycle, I would look more for Ducati and Yamaha than Kawasaki. But maybe Rea can make the difference ... I also think we have a very good Frenchman who knows the layout very well; it's Loris Baz. He is at home and is accustomed to the rain. There is also Haslam, like Rea, who has ridden in a lot of championships in these conditions."
Variable weather.
"It's been almost a week since we've been watching the weather in Magny-Cours. Ten days ago, the forecast announced four days of rain. Now, we have a hope that only Friday will take place in the wet. But you never know, because it can turn quickly. Whatever happens, it will go in the right direction!"
The title for Jonathan Rea?
"Everything will depend on the weather! In the wet, I think Rea is more comfortable than Bautista, he proved it. But the weather can be varied, the Ducati could very well come on strong in the dry. It does not mean that the crown is decided here."
The atmosphere of Magny-Cours and last European meeting.
"What makes this event so special is the climate, you never know. What I like very much about Magny-Cours is that the spectators come in big numbers. To see so many people in the stands is important for the bike. It's also a place where titles are often decided, which could be the case of Rea in WorldSBK this weekend."
Find all the action of the Pirelli French Round thanks to the WorldSBK VideoPass.