Rinaldi primed for Imola success after one-day test!
Wednesday, 8 May 2019 13:35 GMT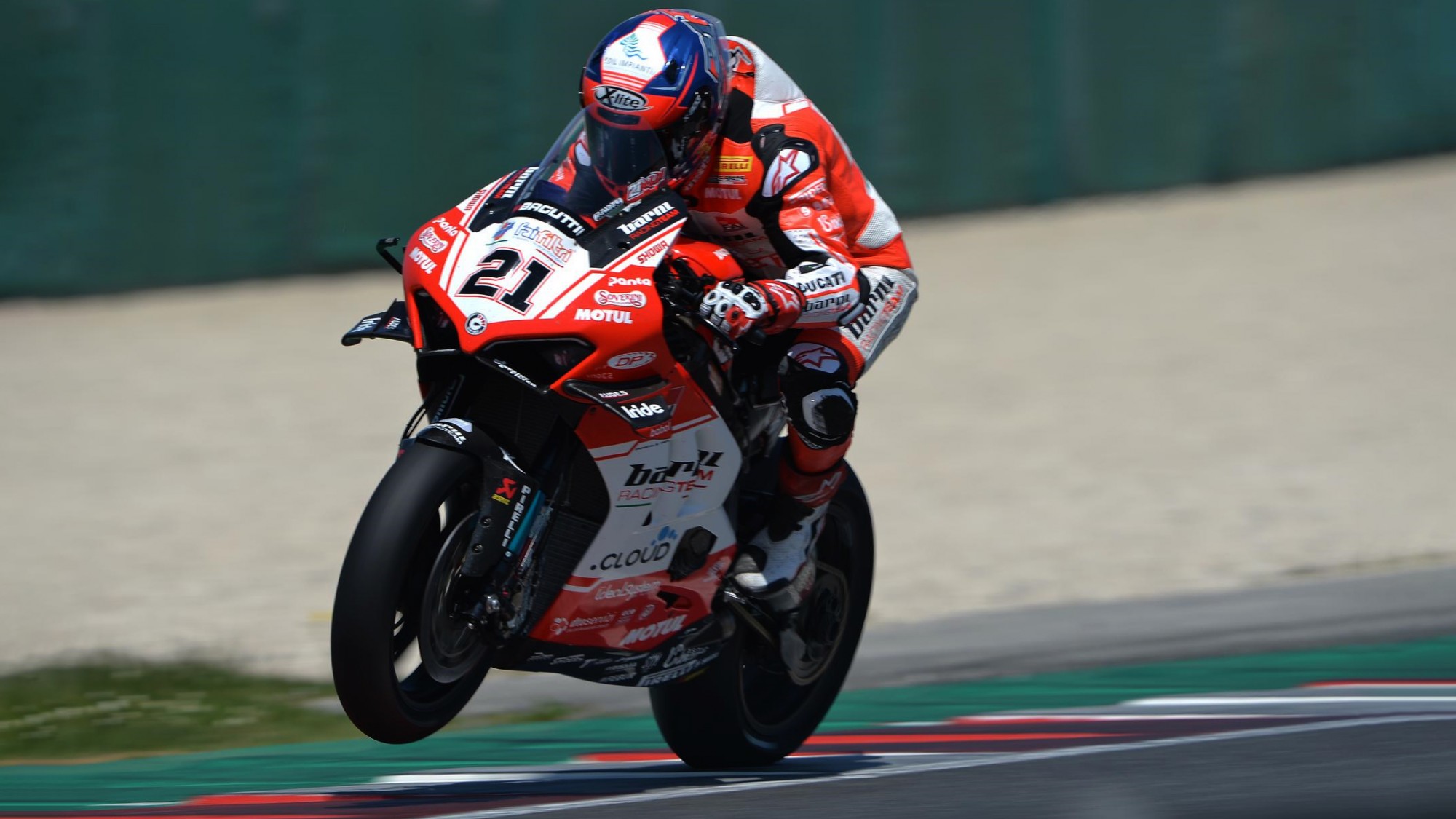 The Italian and the BARNI Racing Team completed a one-day test at Misano to gain vital track time!
Michael Ruben Rinaldi has completed a one-day test at the Misano World Circuit "Marco Simoncelli" ahead of the Pirelli Italian Round at the nearby Autodromo Internazionale Enzo e Dino Ferrari circuit, Imola. Working on set up and racing in the mild Italian climate, Rinaldi tried new components and gained valuable track time ahead of the BARNI Racing Team's home round.
"It's really amazing when our home race comes. I come from Rimini, so Misano is closer, but Imola is the home of Ducati and the track is fantastic. The atmosphere too: there are lots of fans, friends who come to support me, and that makes us really motivated. We have a clear objective which is to battle consistently at the front, that given the level of this championship, it is not at all a simple task."
Rinaldi was a stand-out performer at Imola in 2018, his first year in the WorldSBK class at the legendary Italian venue. Having achieved two seventh-place finishes, the Italian will be looking to return to the top six in 2019, something he has not yet done this season. The BARNI Racing Team themselves had a good 2018 Imola experience, finishing both races inside the top five, making for an exciting combination which looks to deliver fruitful results.
Watch FP1 from the Pirelli Italian Round on worldsbk.com for FREE, for the first time this season!
Watch all of the excitement continue after FP1 from the Pirelli Italian Round with the WorldSBK VideoPass!