Pirelli launched the new 2019 range of DIABLO™ track compound tyres
Wednesday, 6 February 2019 11:14 GMT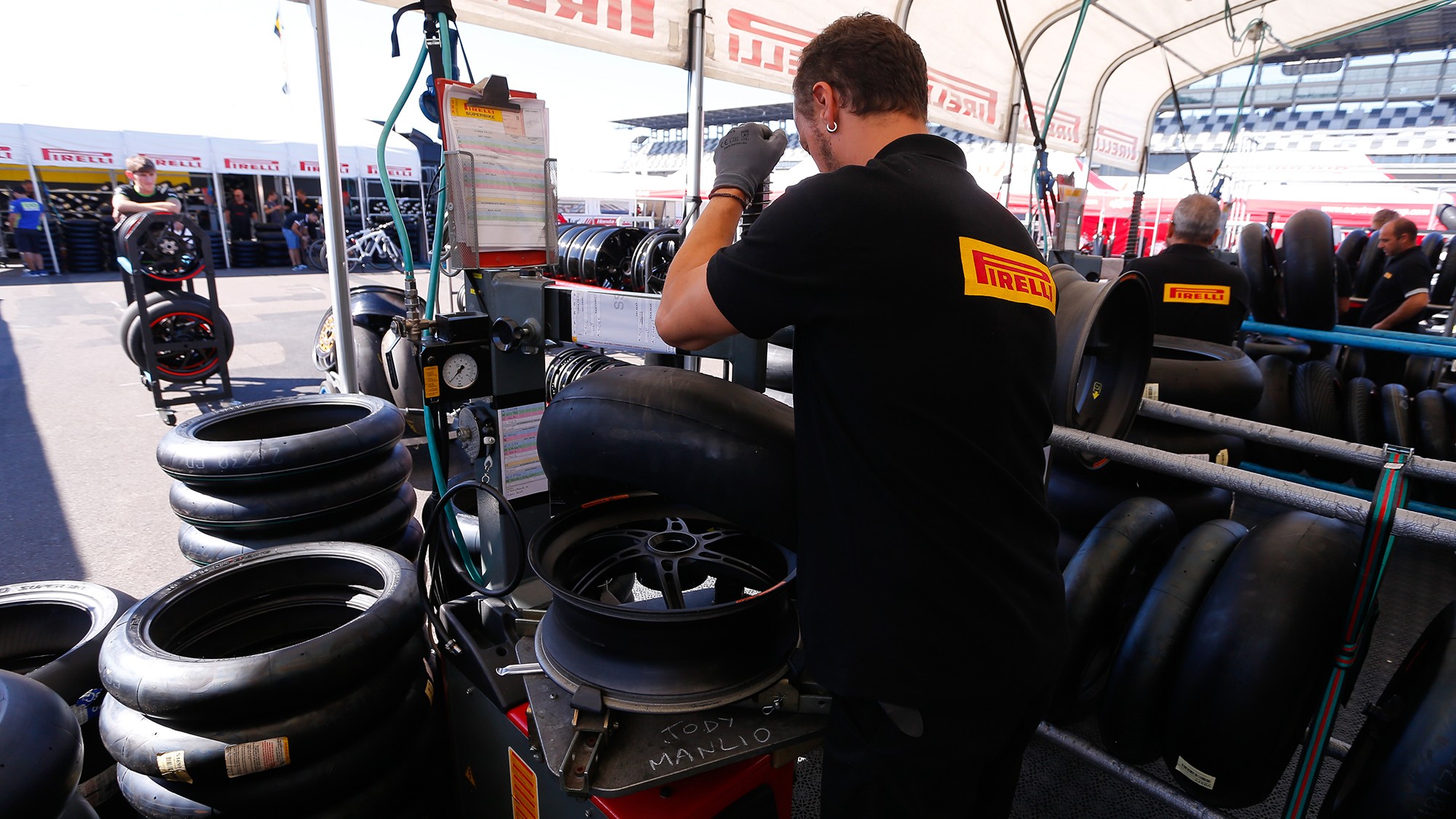 New technical solutions introduced by the Italian tyre manufacturer for the 2019 Motul FIM Superbike World Championship.
Ahead of the 2019 MOTUL FIM Superbike World Championship season opener, Italian tyre manufacturer and Official Partner of the championship Pirelli launched the new range of DIABLO™ track compound tyres that will be used by WorldSBK riders to perform their best racing action, and that will also be available for purchase by motorcycle riders all over the world.
After two years working on the development of their products, the Italian tyre producer have introduced new solutions with increased performance and resistance, providing a wide range of tyre compounds ready to tackle different types of asphalt and weather conditions.
Pinnacle of the DIABLO™ range are the DIABLO™ Superbike tyres which have been used in the WorldSBK championship since their launch in 2005 and which development is strictly connected to their use in the most important production-based motorcycle world championship.
These tyres are intended exclusively for track use and are available in three different front slick compounds, SC1 (Soft), SC2 (Medium) and SC3 (Hard) providing different characteristics to suit all the conditions that can be found on circuits around the world.
The rear slick compounds range will continue to include the SC0 (Soft), SC1 (Medium) and SC2 (Hard) and from 2019, the FIM Superbike World Championship riders will have an additional solution available as the SCX (Extrasoft) in 200/65 has also been introduced.
With a compound that offers performance similar of a qualifying compound and that of a soft racing tyre, this new solution has been introduced with the intent to be used by riders as a pre-qualifier before they will be using the only qualifying tyre available in the Tissot Superpole. Also, this new tyre has been introduced to be further developed and become the most competitive solution for the all-new Tissot Superpole Race, the short Sprint Race that has been added in the format this year, and that it will decide the starting grid positions for Sunday's WorldSBK Race Two.
In addition, WorldSBK riders will continue to dispose of the Supersoft Superpole® tyre for Saturday TISSOT Superpole, which can guarantee maximum performance on the flying lap.
During the 2018 season, Pirelli also developed a new DIABLO™ Superbike tyre in larger size which is now available for the WorldSBK riders who seek greater stability, more grip, increased performance, precision and support.
Pirelli also worked to improve the rain tyre compounds, introducing a new design to their DIABLO™ RAIN tyre, which has now different groove angles in the grip area and on the shoulder, allowing greater stability and improving water dispersion and grip even in wet conditions.
WorldSSP and WorldSSP300 riders will be able to benefit from a completely new DIABLO™ Supercorsa SC tyre, which is now in its third generation after that it was first launched in 2007. The DIABLO™ Supercorsa has also been completely redesigned in terms of structure, profile, tread pattern and compounds and it now provides a more consistent performance.
Don't miss the first round of the 2019 FIM Superbike World Championship season at Phillip Island! Watch it with the WorldSBK VideoPass