Motocross legend Jeremy McGrath experiences Jonathan Rea's Kawasaki!
Monday, 15 July 2019 19:36 GMT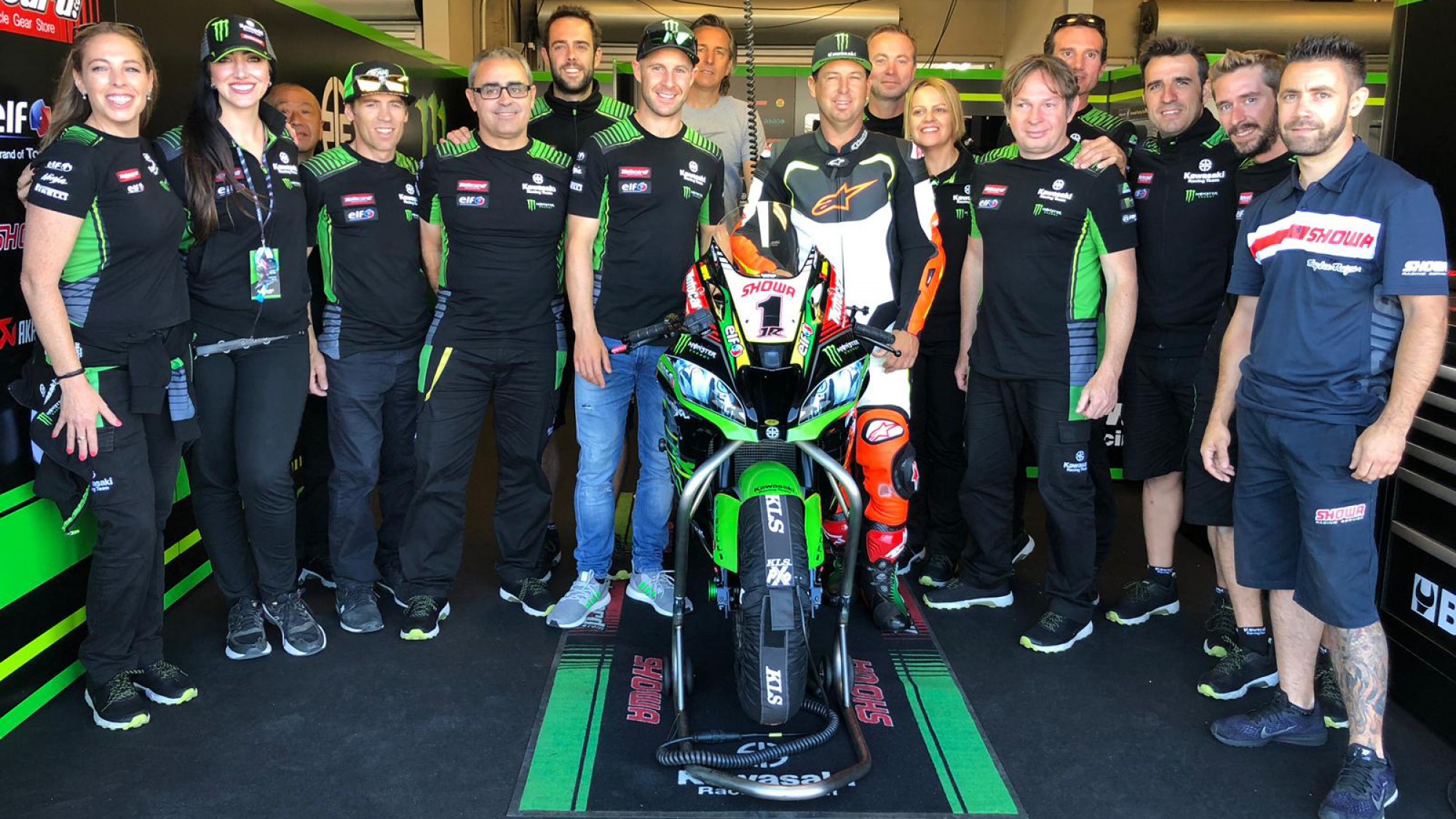 The former Motocross and Supercross star traded his experience on dirt for his WorldSBK debut after the Laguna Seca event!
There were plenty of stars earning their stripes in the Geico U.S. Round, but the fun didn't stop on Sunday afternoon. One of the most successful American motocross/supercross riders, Jeremy McGrath, took to the circuit of Laguna Seca on the Monday after the race, with the Kawasaki Racing Team WorldSBK machine.
Earning the title of "King of Supercross" with his success in the 1990s, the Californian took the honour of becoming the first ever rookie to win a 250cc AMA Supercross title, back in 1993, the first of seven, winning every year from this point on – with the exception of 1997 – until 2000. McGrath took two FIM World SX Championship too but swapped the dirt for the tarmac on the Monday after the Geico U.S. Round had come to its conclusion.
Taking to the circuit onboard the championship-leading Kawasaki ZX-10RR, McGrath had a new view of motorcycle racing in the United States. Speaking about his experience, the 47-year-old said: "Riding this bike is like a dream for me; I am such a big fan of all of these guys and me and Jonathan have been friends for a while.
"We've been thinking of doing a bike swap for a couple of years now, as he rode motocross with me a couple of years ago. Trying to learn the track and the bike was a steep learning curve, but I wish I could've stayed out all day!"
It wasn't all plain sailing however, as the McGrath tipped off in the pitlane, thankfully with no injuries. Out on track at the same time was Ben Spies, the 2009 FIM Superbike World Championship winner.
"I got to ride with Ben Spies for a bit and that helped me a lot as I could see what he was doing. This track is another one I can check-off the bucket-list. After riding the Corkscrew, it was like a motocross berm, so it was really fun. I wanted to stay out and go faster but I've had a great day, I played it smart and I loved it!"
Get all the latest videos and reaction from the Geico U.S. Round with the WorldSBK VideoPass!