Misano boasts packed WorldSBK schedule!
Tuesday, 18 June 2019 10:42 GMT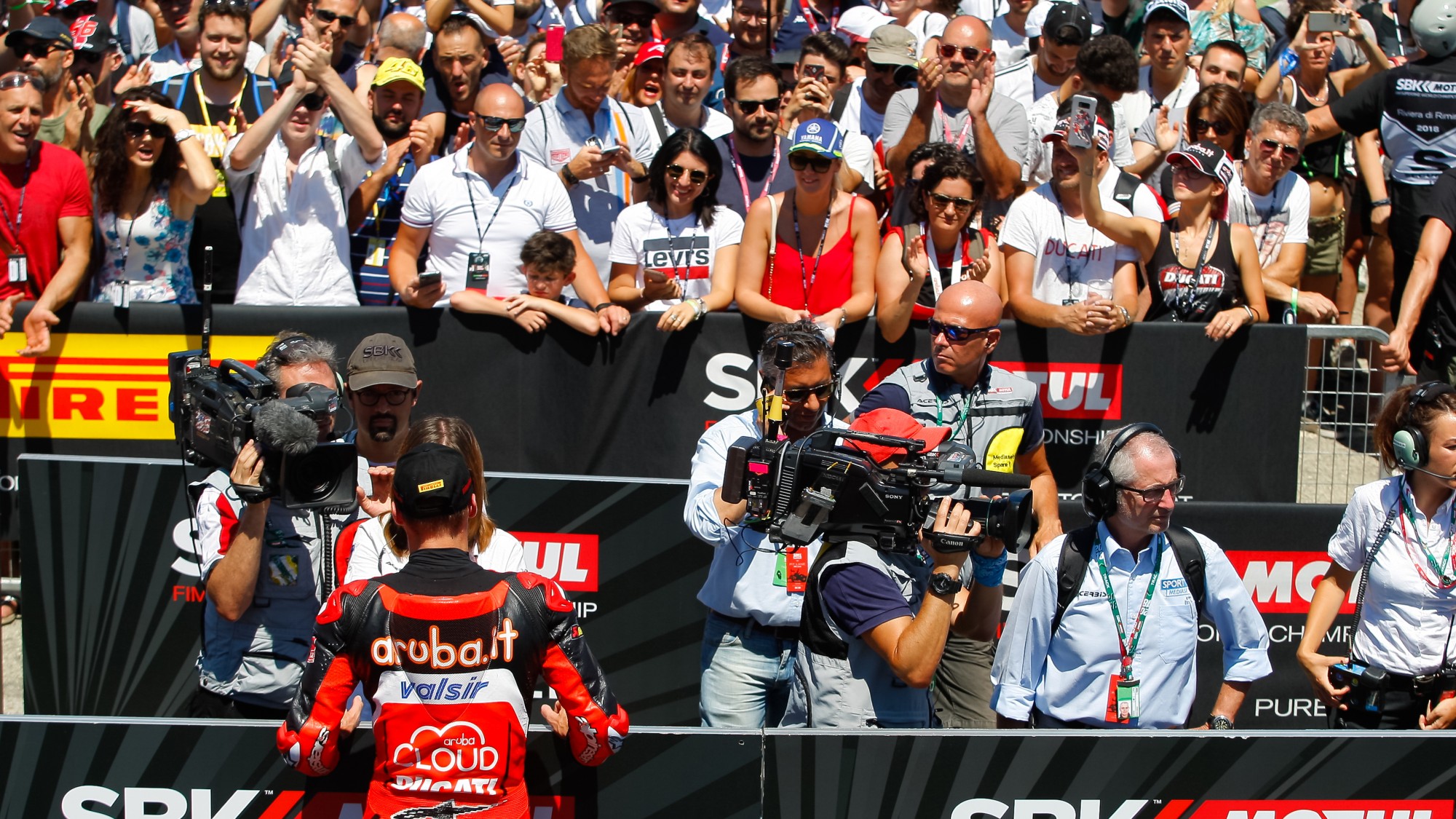 Find out what is on at what times with the Pata Riviera di Rimini Round schedule at Misano!
Action on Friday at the Pata Riviera di Rimini Round starts from 09.00 (LT – GMT+2) before closing at 16:45, with all three classes taking to the circuit for their first two visits. Friday provides the perfect opportunity to familiarise with the circuit and work from a good foundation with the weekend going forward. Then, it is the first of two race days on Saturday, with track action starting from 09:00 with WorldSBK FP3, whilst Race 1 will come at 14:00. On Sunday, WorldSBK take to the circuit from 09:00 for Warm Up, whilst it will be nothing but races from 11:00, starting with the WorldSBK Tissot Superpole Race.
You can watch it all with the WorldSBK VideoPass!
All times are local time (LT)
Friday 21st
09:00 – 09:30 WorldSSP300 FP1A
09:40 – 10:10 WorldSSP300 FP1B
10:30 – 11:20 WorldSBK FP1
11:30 – 12:15 WorldSSP FP1
13:30 – 14:00 WorldSSP300 FP2A
14:15 – 14:45 WorldSSP300 FP2B
15:00 – 15:50 WorldSBK FP2
16:00 – 16:45 WorldSSP FP2
Saturday 22nd
09:00 – 09:20 WorldSBK FP3
09:30 – 09:50 WorldSSP FP3
10:00 – 10:15 WorldSSP300 FP3A
10:25 – 10:40 WorldSSP300 FP3B
11:00 – 11:25 WorldSBK Tissot Superpole
11:40 – 12:05 WorldSSP Tissot Superpole
12:20 – 12:40 WorldSSP300 Tissot Superpole A
12:50 – 13:10 WorldSSP300 Tissot Superpole B
14:00 WorldSBK Race 1
15:15 WorldSSP300 Last Chance Race
Sunday 23rd
09:00 – 09:15 WorldSBK Warm-Up
09:25 – 09:40 WorldSSP Warm-Up
09:50 – 10:05 WorldSSP300 Warm Up
11:00 – WorldSBK Tissot Superpole Race
12:15 – WorldSSP Race
14:00 – WorldSBK Race 2
15:15 – WorldSSP300 Race