María Herrera steps up to WorldSSP with MS Racing
Monday, 7 January 2019 10:32 GMT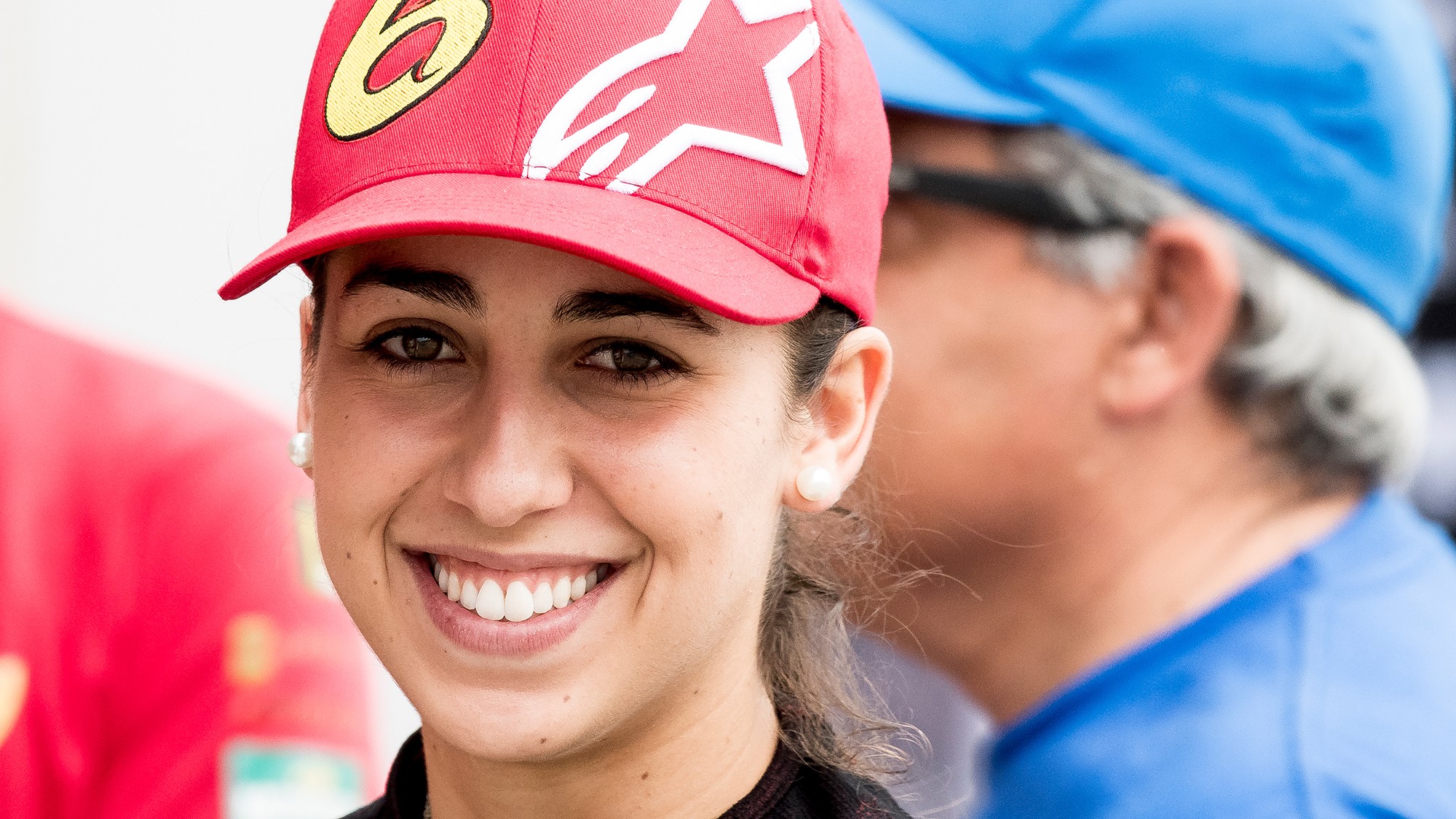 Spanish rider set to become the first woman to take up a full-time season in the FIM Supersport World Championship.
Maria Herrera is set to become the first female ever to contest full-time in the FIM Supersport World Championship. Born in Toledo, the 22-year-old will move over to WorldSSP aboard a Yamaha YZF-6R and she will be integrated into the class in familiar surroundings. Herrera will be sticking with her 2018 team as MS Racing will step up to WorldSSP too with the Spanish rider.
"There's no better way to start off 2019! We will make a step further and move over to the FIM Supersport World Championship with María Herrera Muñoz, who will become the first woman ever to compete in the class full-time" explained Féliz Garrido, Team Manager of MS Racing. "We would like to thank Dorna and Yamaha Racing for having supported this project that has the aim to giving continuity to her participation to the WorldSSP300 championship, upgrading the young promise together with the team she raced with last year".
Excited about the imminent jump over to the new class in the MOTUL FIM Superbike World Championship, the Spanish rider has explained to WorldSBK.com: "It came as a bit of a surprise! We were about to sign with Kawasaki for a ride in WorldSSP300, but I wanted to step over to WorldSSP. It is a class that I discovered last year and that amazed me! I used to ride on a 600 cc bike in the FIM CEV Championship and I did it quite well. This category will allow me to continue to learn".
Herrera, who will simultaneously take part to the inaugural edition of the FIM MotoE™ World Cup with the Ángel Nieto Team in 2019, put on a strong performance in WorldSSP300 last year ending 13th overall in the standing and taking a fourth place (in the final round of the year) as her best result of the season.
"Last year we had some bad luck with the WorldSSP300 regulation. The Yamahas were not too fast, and I think we fell behind" observed the rider. "But when the bike was going well, I was the fastest. For example, I once came back from 19th to 1st. During the qualifying and the race, I had to fight a lot to come back".
Focusing only on her preparation ahead of the new season without setting any other goal for now, Herrera adds: "Of course I do know the 600 cc bike because I did six races with it in the past, but our rivals have more experience than me in this competition and I believe that both me and my team will have to learn a lot about this bike. We will make our shakedown in the winter test! Next week we will take to the track at Almeria and after six days we will head to Jerez". In any case, Herrera will make it as well into the championship history books as she will become the first female to take up a full season in WorldSSP, breaking other barriers as Ana Carrasco previously did in 2018.
"Yes, I hope Ana's achievement will make other girls realize that it is possible" commented the Spanish rider about the success achieved by her compatriot last year. "Many girls are influenced by their parents or teams who don't really trust in our potential – I speak in particular about my experience because trying to demonstrate it cost me a lot – but I think that doors are opening, and I hope there will be more women entering the series in the future".
Follow María Herrera and MS Racing's debut in the FIM Supersport World Championship 2019 with the WorldSBK VideoPass