Laverty "doing everything possible," seeks Misano return!
Tuesday, 11 June 2019 10:42 GMT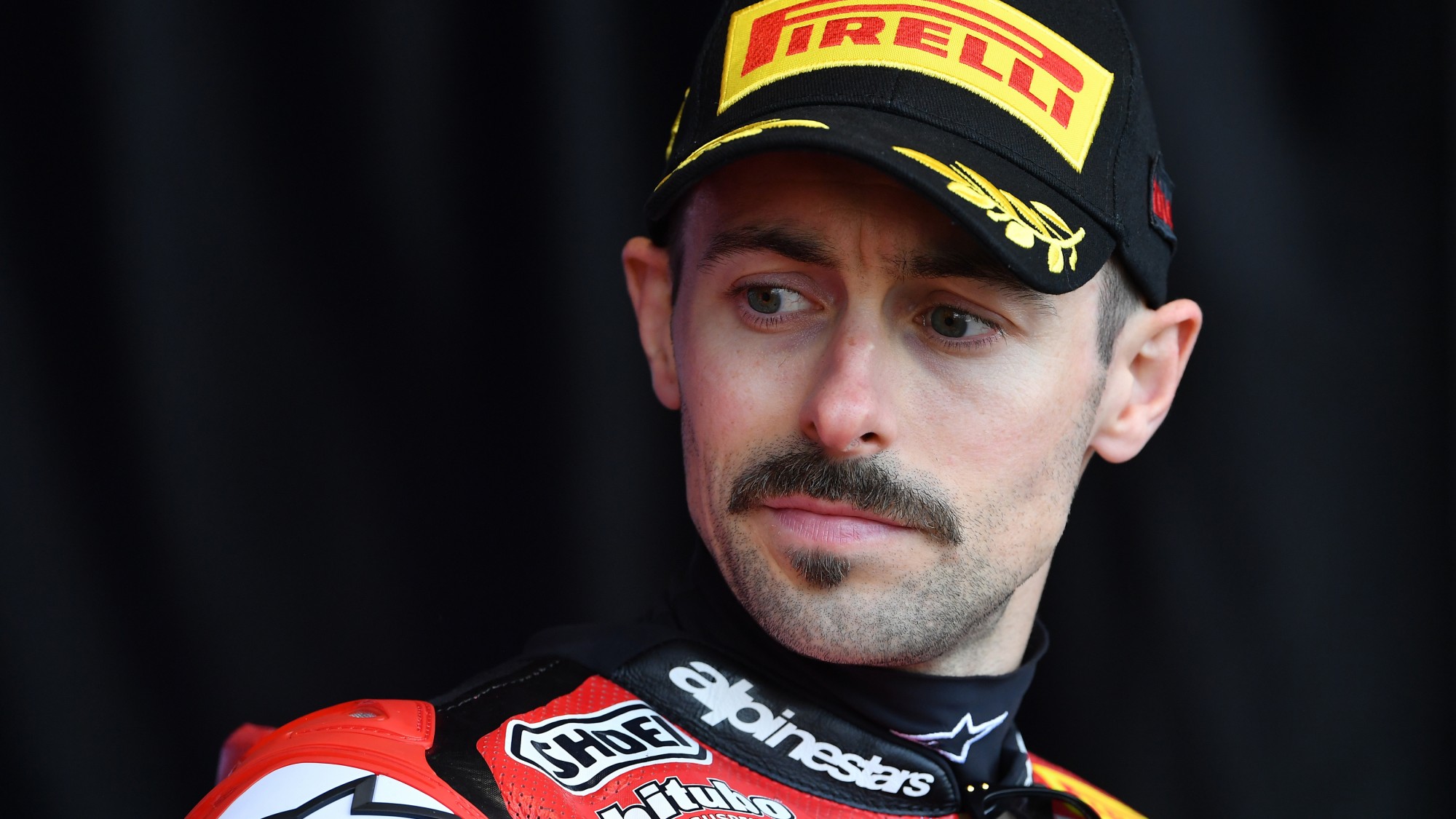 Eugene Laverty is working hard in his injury recovery, as he aims for a return at the Misano World Circuit!
Eugene Laverty is making fine progress after breaking both of his wrists in an unfortunate accident at the Pirelli Italian Round at Imola. The WorldSBK paddock has seen Laverty substituted at Imola and Jerez by British Superbike rider, Tommy Bridewell, although Laverty is hoping to make a return for the team's second home round at the Misano World Circuit "Marco Simoncelli" in two weeks.
Having been watching the action from home and itching to get back out on track, Laverty said: "I have been 100% focused on my recovery and working towards my return to racing. Watching the race in Jerez at the weekend was very difficult and I felt sad not to be there racing for Team Goeleven. I know how much potential there is with my Ducati V4 R and I just want the opportunity to showcase it, ideally in Misano.
"I'm doing everything possible in terms of rehabilitation to be ready for Misano, but the clock is ticking. After my accident in Thailand last year my aim was to make my return at Donington Park, but I actually made it back one round ahead of schedule. Again, this year Donington Park was a more realistic target, but I've had Misano in my sights for two reasons: it's my team's home round and secondly it was my strongest round of the season last year.
Laverty's injuries came at Imola, right before a long break in WorldSBK, giving him plenty of time to recover and not losing too many points, with only Jerez currently being missed by Irishman.
Commenting on his recovery progress, the 2013 WorldSBK runner-up said: "My left wrist has progressed well as it was a straightforward fracture of the radius and first metacarpal. The right wrist is a little more complicated with the fracture of the radius, ulna and scaphoid. Pronation and extension are quite limited, and these are two key movements for the right wrist of a motorbike racer. I need to remind myself that most people would still be in cast after four weeks, so I can't complain about having limited range of movement at this stage!
Before his injury, Laverty was just finding some strong form with the Team Goeleven Ducati V4 R, sitting on 32 points. At the Motocard Aragon Round, Laverty looked primed for a podium before a last lap crash.
"I'm aiming to race within 6 weeks, so it is a tall order but something that I have been 100% focused on," continued 'Norge'. "As a racer I need targets and goals to help me to work day in, day out, to speed up my recovery. Hands to a motorbike racer are like feet to a footballer, they are the money makers, therefore I I have to be 100% fit before I can come back to race. And that's something that I will only know in one week's time prior to Misano."
With Laverty's progress, he could well make it to the Pata Riviera di Rimini Round at the Misano World Circuit "Marco Simoncelli" on the 21st – 23rd June.
Watch all the action from Misano with the WorldSBK VideoPass, now at 50% off!