L for Luck – Fortune favours the brave in WorldSBK!
Thursday, 13 June 2019 09:00 GMT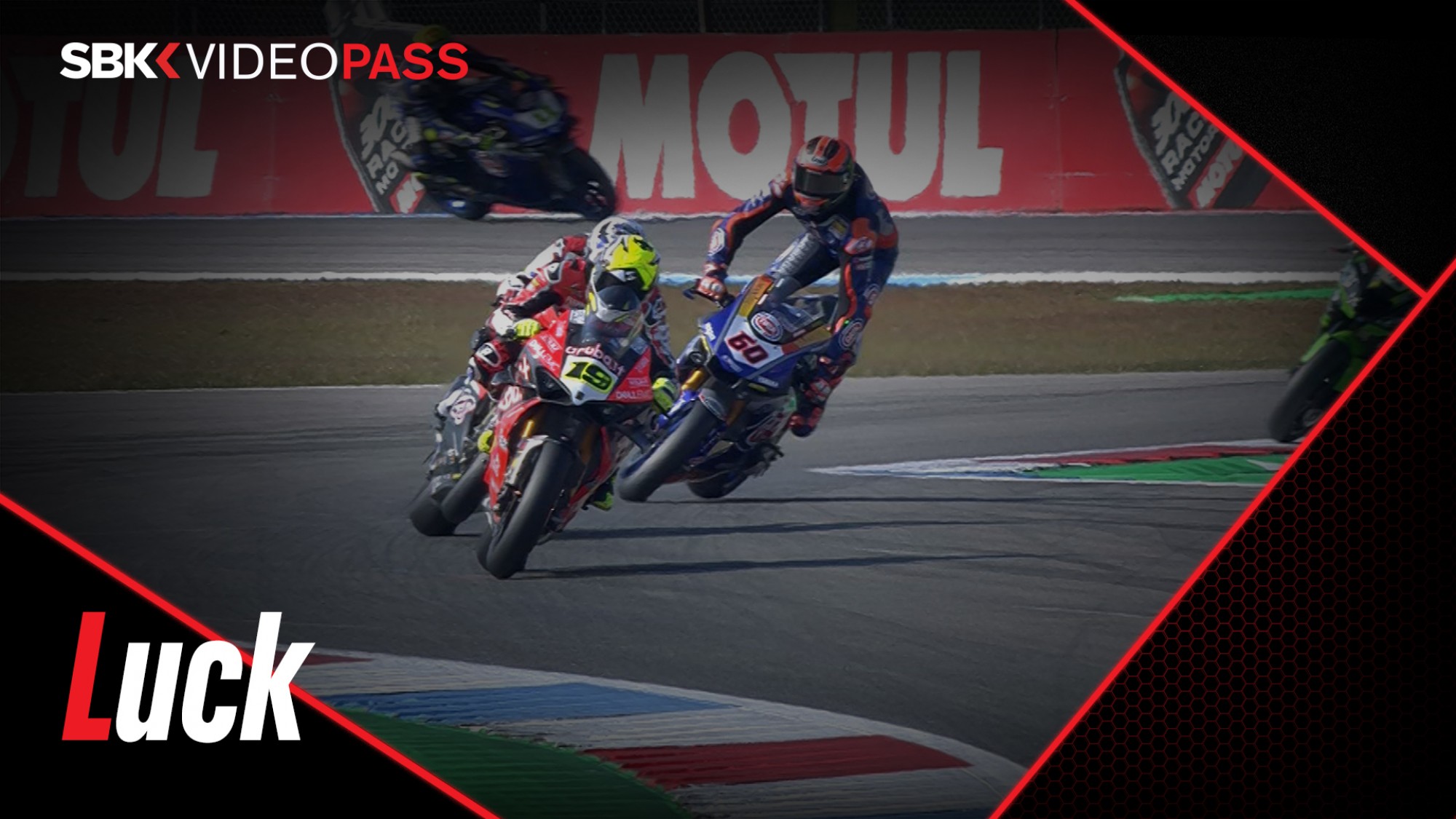 To become a champion, you need a whole lot of talent, professionalism, work ethic… And yes, a pinch of good fortune
Luck: the most called upon, yet random variable of all competition, not just motorsports. Good fortune on its own is not enough to succeed, but its absence means game over for even the most talented competitor.
In WorldSBK, like in any other motorsport, accurately combining individual talent with top-end technology is the key to victory, but it is impossible to name a rider who would disregard the unpredictable occurrence that is to be dealt a good hand.
Fortune favours the brave, as they say, and champions are often the bravest of them all. These are the riders who manage to win even when everything seems to line up against them. Who would look down on luck when a single point – or half a point – has decided the fate of a championship before?
Then again, luck is a two-way street, a toss of the coin: one second, it's heads, the next you get tails. Sometimes chance is the only way to explain how a rider can escape from a dramatic tumble with nothing but a few scratches. We've seen brakes malfunction at the end of a long straight, only for luck (and a well-timed leap to the floor) to spare the rider any serious damage – on multiple occasions.
But some may lament the misfortune of being put in that situation in the first place. Bad luck is often brought up to explain a bad result (try to find a race report with zero inclusions of the word 'unlucky'!), but also technical mishaps: a broken brake line, a traitorously loose screw, a flying chain or simply an engine saying: 'good night'. A bad break can even include others in that last situation, particularly the riders unfortunate enough to encounter that treacherous trail of oil.
As for this year's championship, so far Álvaro Bautista (Aruba.it Racing – Ducati) has enjoyed his own share of lucky breaks: a couple of edge-of-his-seat saves at Imola, the red flag that allowed him to hold onto pole position at Assen… But fortune is a finite resource, and all the hard work can fall apart at the drop of a dime if Lady Luck decides to turn the tides in someone else's favour.
Luck is a powerful ally, and in WorldSBK there's no shortage of rituals and superstitions before heading out on track. Hidden amulets, four-leaf clovers spread out over a helmet, special colours or numbers… Every rider has one thing or another. Because, it's true, luck probably won't win you a title, but it does help to keep on rolling. Even in such a high-tech field where milliseconds condition how rivals are measured and compared, there's nothing more soothing than the feeling that, when you're heading down a straight line at 300km/h, clawing for the same square centimetres of track space, there's a pinch of luck snuck inside your leathers.
Who will fortune smile down on in the next few rounds of the MOTUL FIM Superbike World Championship? Don't miss the most exciting races of the 2019 season and sign up to WorldSBK VideoPass – now 50% OFF!
W for win: Who will be crowned 2019 World Champion?
O for Origins: WorldSBK has rich foundations!