It's time to tango: Get the San Juan schedule!
Tuesday, 8 October 2019 13:23 GMT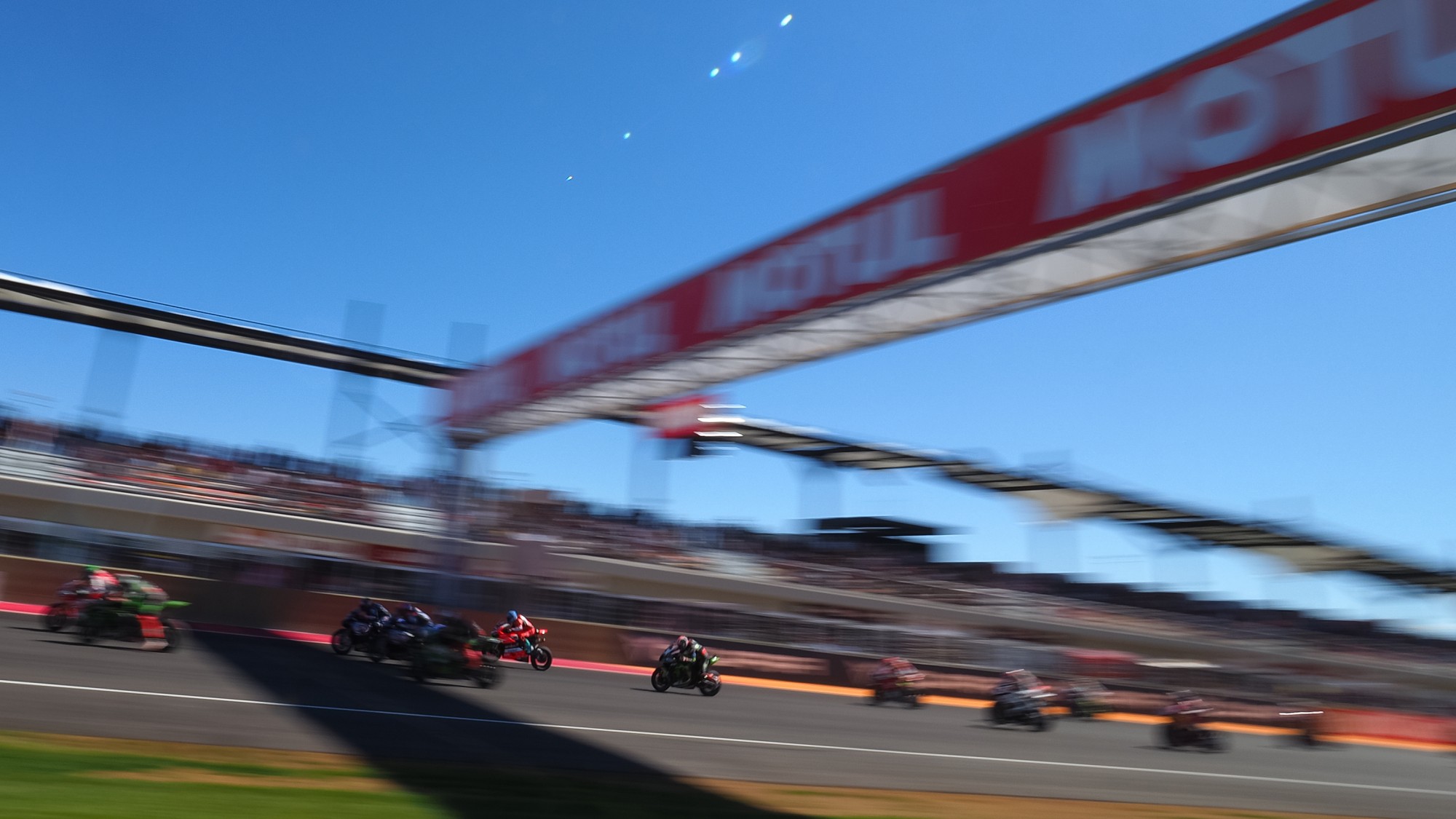 The Circuito San Juan Villicum erupted onto the WorldSBK calendar in 2018, so you won't want to miss more exhilarating action this season!
Friday at the Motul Argentinean Round fires into life at 10.30 (LT – GMT-3) before closing at 16:45, with WorldSBK and WorldSSP in action. Then, it's the first of two race days on Saturday, with track action starting from once again at 11:00 with WorldSBK FP3 for 20 minutes, whilst Race 1 will commence at 16:00. Warm Ups begin at 11:00 on Sunday, whilst it will be racing until the end of the day from 13:00, starting with the WorldSBK Tissot Superpole Race. Race 2 will be at 16:00, around three hours before the sunset in San Juan, marking the end of what promises to be another red-hot round of World Superbike dueling.
All times are local time (LT)
Friday 27th
10:30 – 11:20 WorldSBK FP1
11:30 – 12:15 WorldSSP FP1
15:00 – 15:50 WorldSBK FP2
16:00 – 16:45 WorldSSP FP2
Saturday 28th
11:00 – 09:20 WorldSBK FP3
11:30 – 09:50 WorldSSP FP3
13:00 – 11:25 WorldSBK Tissot Superpole
13:40 – 12:05 WorldSSP Tissot Superpole
16:00 WorldSBK Race 1
Sunday 29th
11:00 – 09:15 WorldSBK Warm Up
11:25 – 09:40 WorldSSP Warm Up
13:00 – WorldSBK Tissot Superpole Race
14:15 – WorldSSP Race
16:00 – WorldSBK Race 2