In-depth with van der Mark: "You have to be lucky sometimes"
Friday, 30 August 2019 08:01 GMT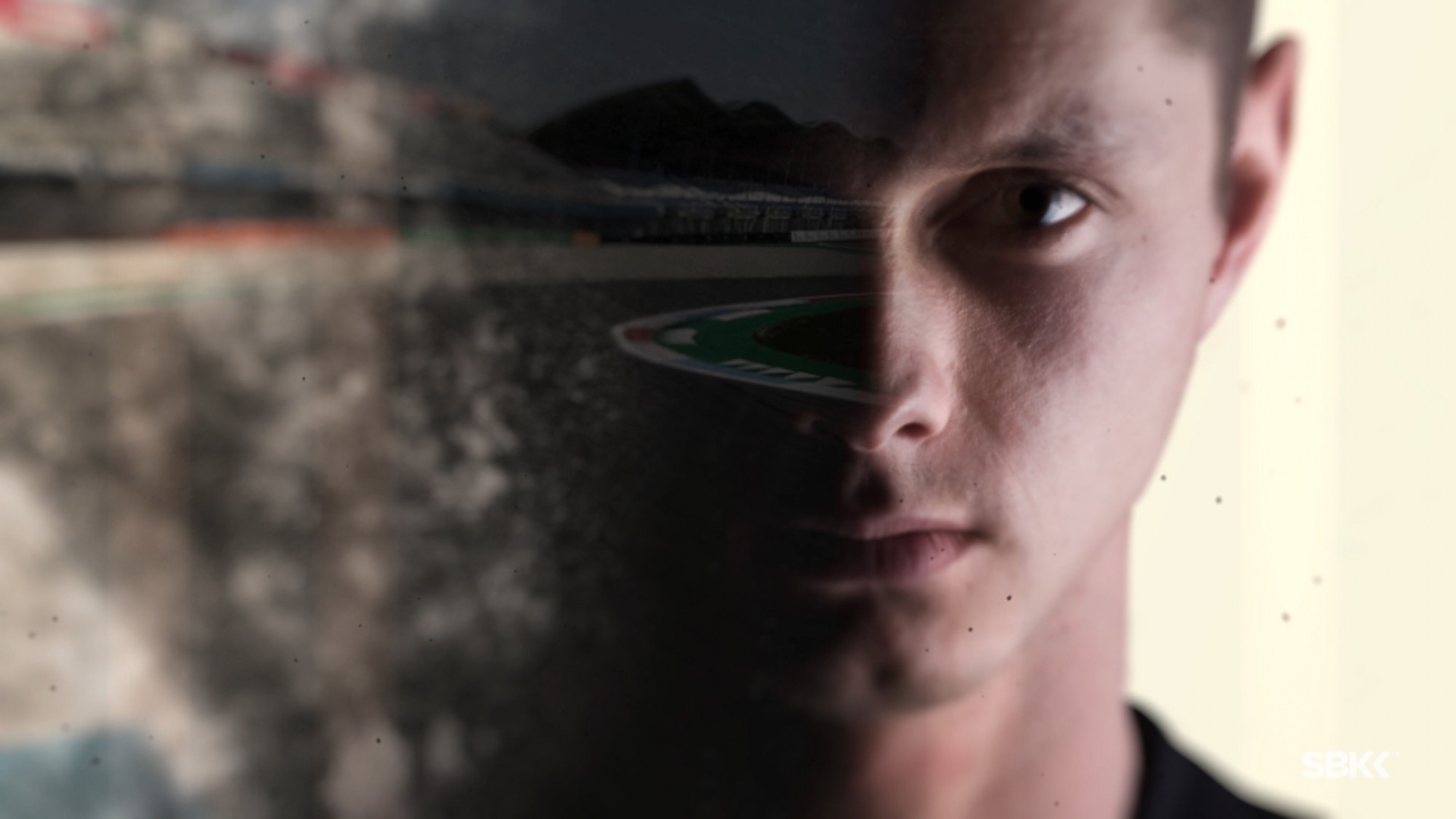 Michael van der Mark talks how sitting on Valentino Rossi's Yamaha inspired him to go racing, his Indonesian heritage and his desire to be WorldSBK champion!
Michael van der Mark is in his fifth WorldSBK season, where he has captivated an entire nation into supporting him and World Superbike. Year after year, crowds flock to Assen to witness the Dutchman in action. Van der Mark has enjoyed numerous successes, from being WorldSSP champion to WorldSBK race winner. We delve into van der Mark's life, where you can get to know him even better than you thought.
I'm really lucky to make a living out of something that you love. Lucky because I don't think there are many people who have the opportunity to, first of all race, and secondly, be really successful at it. For sure, you have to be lucky sometimes. Some bad things have happened in the past, but I have also been unlucky too.
It was quite late when I wanted to become a motorcycle racer. I think I was 11 and we went to the Dutch TT, where I was able to sit on the M1 of Valentino Rossi. From that moment onwards, I said to my father: "I want to race!"
Our goal is to be world champion and I think about nothing else. When I crossed the line and was champion, I didn't know what was happening. It takes a while to sink in. It is something that you want and dream of and to finally achieve it, is amazing.
My father has been a racer way before I was born, and I've been lucky to have him. He's never pushed me to go racing, he let me decide when I wanted to start. My parents have supported me and even my sister, when my dad was away with me and she was at home. I was lucky with my dad in a way because of all of the experience he had: finding sponsors and everything.
I wouldn't say I have a rich family heritage behind me, just hard-working people. My father has a transport company and, to be honest, when I started racing, they were some difficult years for him with his company.
I am quite quiet but being aggressive and sometimes, getting angry; I think that is from my mum, the Indonesian side.
The Indonesian heritage part is quite funny because a lot of people never really knew. If you see my mum then yes, I have some similar looks. It all came from me doing a video about Indonesian food on Instagram and then you see the power of social media. There are so many fans in Indonesia and I really hope we are going to race there.
Racing with Troy Bayliss in my first races at Phillip Island was really good. Nobody else could ride the bike like he did.
Then, in Thailand, I had a battle with Troy! It was like he was a kid, flying off track everywhere and going through the grass! But we had the same speed for a few laps. I was thinking, 'how can he do it?'. I have never seen anything like it in my life.
When I won at Donington Park, it was great, because nothing strange happened, it made it special. The whole weekend was weird, but that is why it was special. I was sick all weekend, I think in FP2 I was last. Everyone improves for the second race, but we changed nothing on the bike, but we won again!
To relax, I just lay on the couch, look outside. It is difficult to completely disconnect, but there are always bikes somewhere or someone talking about bikes. I just do what I enjoy, such as sleeping! I
You always want to beat your teammate, but you always want to have strong one. Nicky Hayden was a special one as he never looked strong until it all came together in Superpole or race. It was difficult to accept but it was always good to push me. Alex Lowes is always fast, but it is mentally different to racing with Nicky Hayden.
Watch all of the WorldSBK action unfold with the WorldSBK VideoPass!