In-depth with Cortese: "You need to remember where you came from"
Thursday, 2 May 2019 08:25 GMT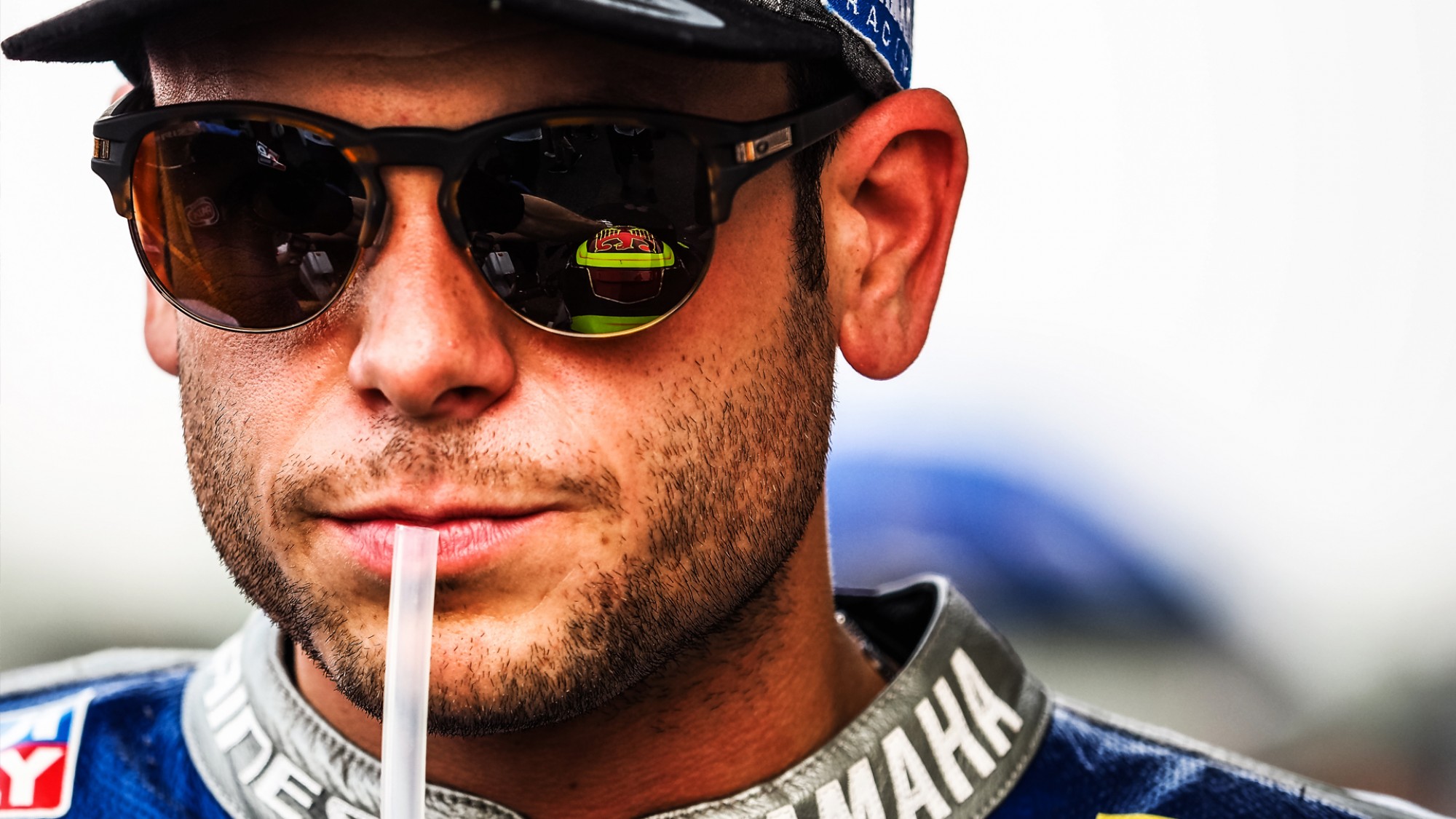 Rivalries, respect, culture clashes and escaping the limelight – the German rider opens up on life beyond the track
29 years old, German with Italian roots, inaugural Moto3™ champion and the current World Supersport titleholder. Sandro Cortese (GRT Yamaha WorldSBK) is one of a select few to have found success on both sides of the motorcycle road racing divide, yet remains humble, relaxed and cheery. After all, he is simply – in his own words – a normal guy who is living the dream.
I live one hour away from Munich, in a very little town in the middle of the countryside. It's the area where I was born and grew up. I love the calm and quiet, it's the opposite of race weekends. It's a very good place for training, in the middle of nature.
The people who live around me don't see me as a rider. The people who live next to me, they're people who have known me since I was in kindergarten and older, who have since married, had kids, and who I've known for many, many years. I'm just a normal guy living there. And it's nice not to be asked all the time, why did you do badly, why did you do well? We don't speak about my work.
My girlfriend just moved in with me. She finished studying and will now take up a job near my house. First time in my life living with a girl! Am I scared? Don't know! [laughs] Not scared, it's a new chapter in your life. It's not the same, now it's our home. But I'm looking forward to it.
I try to keep my life very private. Many riders post everything they do during the day. For me Instagram is to show your work, your training, and sometimes your private side. But it's still a private life, and for me it's getting more and more important to keep it private. Of course, it's important to remain close to the fans, but I think they respect it if you don't show everything.
I'm basically three-quarters Italian… My father is Italian, and my mother was born in Germany, but the grandparents were all from the same place in Italy. It's hard to say what I am, because of course I have a German passport, I grew up in Germany and I feel German, but sometimes that Italian blood comes through.
At home we mostly speak German, because my father came here when he was 17, and since my mother was born here our main language is German. If we speak Italian it's the 'South Italian', calabrese.
From Italy, I have the passion. Also, sometimes Germans are too quiet, I have this from the Italian side. But in terms of organization, how I face work, I think there's a lot of German in me. For example, I hate being too late, if a meeting is at 9 I'm ready at 8:55, I take it seriously. And when other people don't, I get angry!
I love cooking. When I'm not training, I cook every day my own food myself, healthy food. I have a small dog, I'm playing with him all the time. I also play poker a lot with my friends, online and tournaments. This is my biggest hobby, when I have free time and nothing to do I play poker.
I also spend a lot of time on the road on my bicycle. I hate being indoors. Of course, in Germany the weather is not always perfect so sometimes I have to stay on the indoor bicycle. But if we have, let's say, "plus degrees", I try to go outside and ride in the nature.
I started racing when I was 3, with a PW50 motocross bike. My father gave it to me for my birthday, it all started from there.
My hero has always been Valentino, since I was a small kid. If you still follow him, the passion, when you see him still racing at 40 years old – it's unbelievable.
The best thing that could happen for my first year in WorldSBK is to have the most experienced rider in the paddock as a teammate. Everyone has their own riding style, but in terms of how to work with a Superbike team – I always worked with smaller teams, and now everything is so big – and how you take the work, Marco is the perfect example. He's has been very successful. I'm a little bit in his shadow, which in turn means that I can grow.
The best teammate I had was Zulfahmi Khairuddin. We spent one year together, we were in one room in 2012 when I was with Ajo. I loved the Malaysian mentality and how he behaved. He was not only my teammate, but also one of my best friends in the paddock.
Having friends in the paddock is possible, but not with other riders. I think Zulfhami was the only one that happened in all the years I spent in the MotoGP™ paddock or here, being friends and then staying friends after all these years.
The hardest rival I ever faced was Luis Salom. In any class I've been in he was fighting with me! It started in 2009, I think in 125cc: if I was 8th he was 9th, if I was 6th he might be 5th. Off the track, we respected each other a lot. When I won the Moto3™ title, he was the first rider to congratulate me. Immediately at turn 1, I still have the picture. Not even my parents had arrived, he was there.
My parents taught me to respect everyone you work with, because everyone is just as important. This is maybe what some young riders do wrongly. They come into MotoGP™ thinking they've won ten championships. It's the worst thing you can do, you're a normal guy with the privilege of being able to do this for a couple of years, and then your career is finished. You have to remember where you came from, what you do, why you and the people around you are here.
So, for example, Kallio Racing, we won together, I go and visit them when I can, if we see each other we'll chat. Respect the people you worked with or even didn't work with, say hello. People just pass you nowadays and there's no hello. Just be nice. What you give, comes back to you.
Follow every step of Cortese's maiden WorldSBK season with WorldSBK VideoPass.