In depth with Rinaldi: 'Without trust, it is impossible to get good results'
Monday, 20 May 2019 10:00 GMT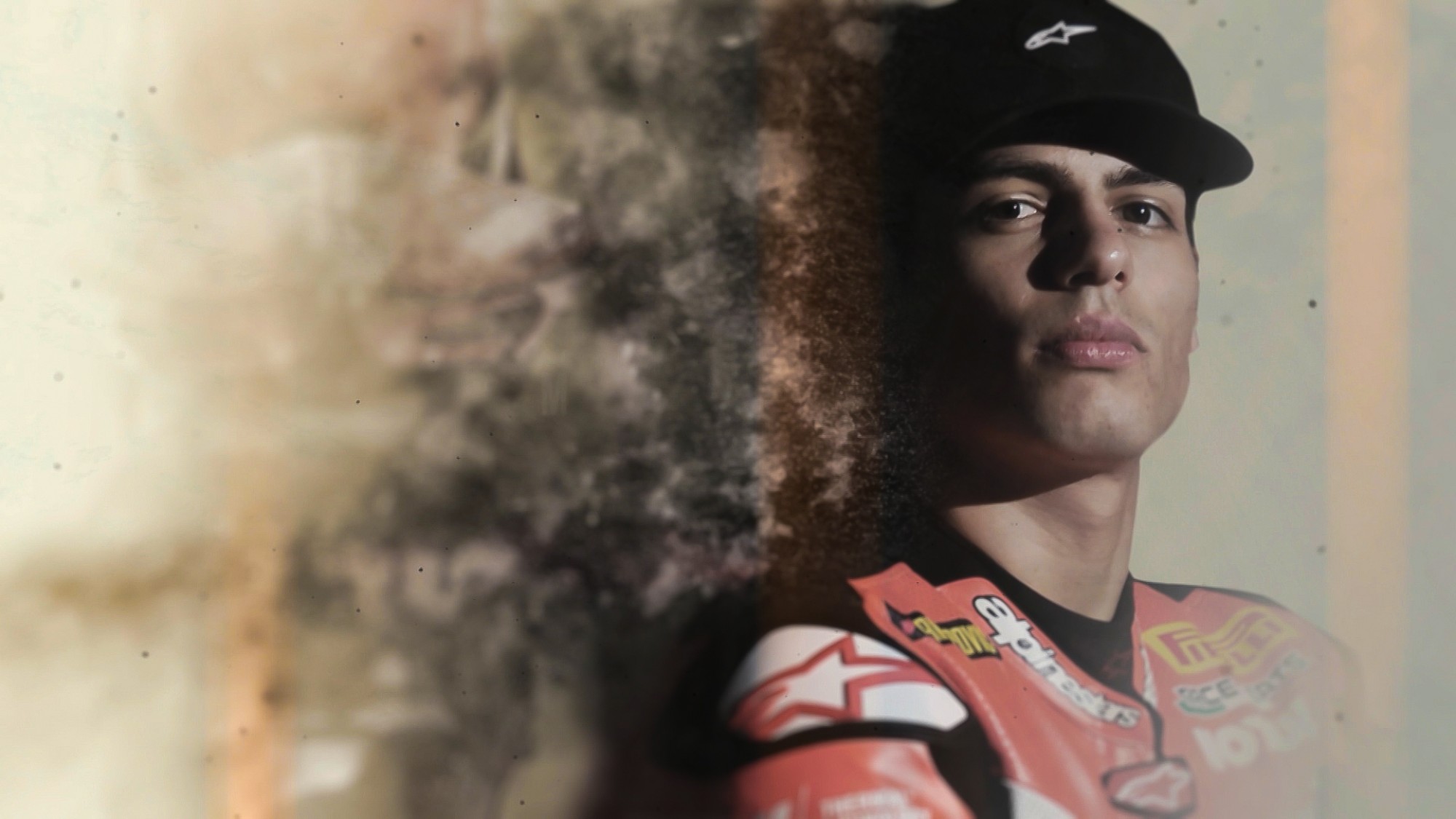 Born in Romagna, the land of motorsports, unstoppable and always focused on his biggest passion: motorbikes! Meet Michael Ruben Rinaldi as you have never done before
At the age of only 23 years old, Michael Ruben Rinaldi is contesting his first full-time season in the WorldSBK championship. After having taken part in all the European rounds of the 2018 season with the factory Ducati junior team, he is now taming the all-new Ducati Panigale V4 R of the BARNI Racing Team. Crowned 2017 STK1000 Champion, the Italian rising star is without a doubt one of the most promising talents in the championship.
I feel 100% "Romagnolo", and Romagna is the land of motorsports. I think this is also the reason why I got interested in motorbikes. My mum is from Venezuela, but I was born and grew up here and I even speak the local dialect!
Most of the top Italian riders were born in Romagna, and there are a lot of minibike circuits here. I discovered those competitions with my dad when I was four, and my passion for motorbikes started then.
I don't know where I will be in ten years. In our sport, it is difficult to make predictions because things change fast. Of course, I have my personal goals like winning the WorldSBK title one day. But for now, it is still too early to think about it, and I aim to grow and gain more experience year by year.
MotoGP™ is every rider's childhood dream, and of course, it is mine too. But you have to become a world champion first to be able to get there. Maybe, if you are young and you win the WorldSBK title, you have some good chances to move over to MotoGP™, but you need to be fast and make the difference in other classes first to achieve that.
Thinking about who helped me to arrive here helps me keep my feet on the ground. My family is not wealthy, but they have always been supporting me, and I am so lucky about it. I am grateful to all the people who are helping me.
The worst moment and the best moment of my career came at the same time. It was when we had to battle for the STK1000 Championship title. We had an excellent start to the season but then we went close to losing everything and throwing all our efforts into waste. But in the end, we reacted very well, and we won!
Trust is the most important thing for a team. Riders have to trust their mechanics and engineers, while they have to trust their riders. If that is missing, it is impossible to get good results. We all need to walk in the same direction if we want to achieve our goals.
I don't believe in friendship between rivals. That is why I don't have friends among the WorldSBK riders. Of course, there are riders I respect more than others, but it is impossible for me to consider them as friends when we all fight against each other on track for the same thing.
Training is fundamental, but you need to understand where the limit is. I have been training every day for four years, but sometimes it is important to take a rest day and not put the body under too much stress before a race. Otherwise, you will feel too tired when it will be time to hit the track again!
I have learned to deal with pressure over the years. It's normal to get nervous when things are not going well, or expectations are too high, but now I can deal easily with it.
The first thing I do after a race is go out to eat with my family and eat something that I am usually not supposed to eat during a race weekend! Like the dessert for example. Then I like to spend some time at home.
I am very active, and I never stop! All my hobbies are sport related. I like watching martial arts. I used to practice them as well, but now they don't suit my training program, and I love playing soccer with my friends too, or doing some motocross.
I didn't do anything foolish after winning the 2017 STK1000 title. And I didn't get drunk either! I never drink alcohol, also because I don't hold it well, and because I am always focused on my job and care for my body! After winning the championship, my friends and family organized a surprise party and, yes… I admit, I was moved by that!
Follow Michael Ruben Rinaldi and the BARNI Racing Team in the remainder of 2019 MOTUL FIM Superbike World Championship with the WorldSBK VideoPass.