Imola Schedule: When to follow the action!
Tuesday, 7 May 2019 12:09 GMT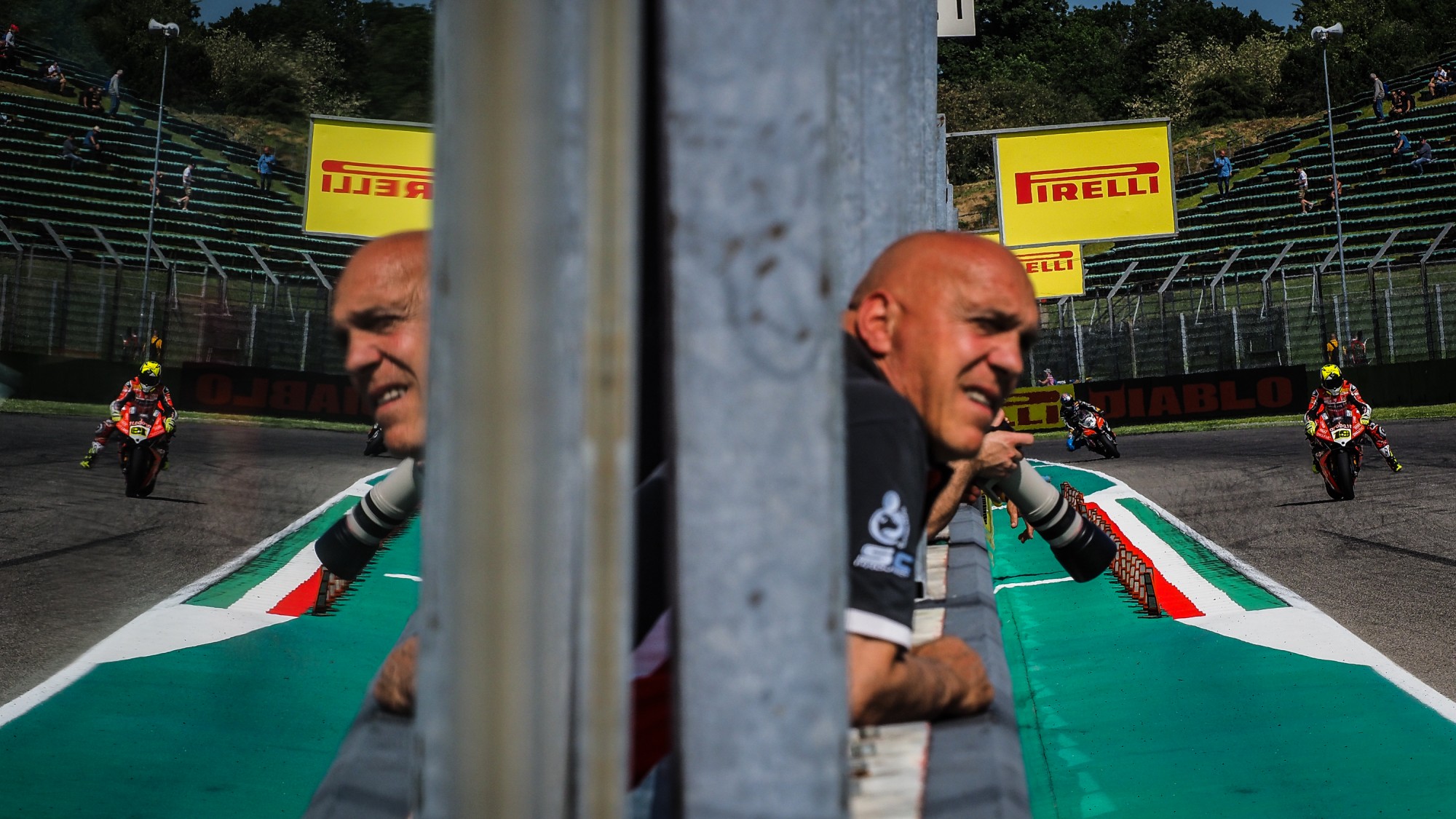 All of the important times across what is set to be a breathtaking Pirelli Italian Round!
The 2019 MOTUL FIM Superbike World Championship head to Italy for round five, at the famed Autodromo Internazionale Enzo e Dino Ferrari circuit – or simply Imola. The Pirelli Italian Round promises to be a thrilling encounter between the best WorldSBK riders, so make sure not to miss any of the excitement through the course of the three days.
Friday hosts the WorldSSP300 class at 09:00 LT (GMT+2) for 30 minutes with FP1A, and again at 13:30. The FP1 and FP2 for Group B take place at 09:45 and 14:15 respectively, both sessions lasting 30 minutes. The WorldSBK class are out on track next for the first time at 10:30 for 50 minutes, which you can watch FREE! WorldSBK returns for FP2 at 15:00.. The WorldSSP action starts at 11:30 for FP1, with their last outing at 16:00, for two 45-minute sessions.
Day one of two action-packed race days in Italy, Saturday builds up to WorldSBK Race 1. The days starts with a 20-minute FP3 for WorldSBK at 09:00, with Tissot Superpole at 11:00 for 25-minutes and Race 1 at 14:00. WorldSSP take to the track for their FP3 at 09:30 and their final track action with Tissot Superpole is at 11:40, also 25 minutes. Then in WorldSSP300, FP3A takes place at 10:00 with Superpole A at 12:20 for 20 minutes. For the B group, their FP3 is at 10:25 whilst their Superpole is 20 minutes long at 12:50. The combined times set the grid for the main race but those outside the top 30 will be in the Last Chance Race, which will see the first six riders across the line join Group A for Sunday's main race.
You can watch it all with the WorldSBK VideoPass!
All times are local time (LT)
Friday 10th
09:00 – 09:30 WorldSSP300 FP1A
09:45 – 10:15 WorldSSP300 FP1B
10:30 – 11:20 WorldSBK FP1
11:30 – 12:15 WorldSSP FP1
13:30 – 14:00 WorldSSP300 FP2A
14:15 – 14:45 WorldSSP300 FP2B
15:00 – 15:50 WorldSBK FP2
16:00 – 16:45 WorldSSP FP2
Saturday 11th
09:30 – 09:50 WorldSBK FP3
09:35 – 09:55 WorldSSP FP3
10:00 – 10:15 WorldSSP300 FP3A
10:25 – 10:40 WorldSSP300 FP3B
11:00 – 11:25 WorldSBK Tissot Superpole
11:40 – 12:05 WorldSSP Tissot Superpole
12:20 – 12:40 WorldSSP300 Tissot Superpole A
12:50 – 13:10 WorldSSP300 Tissot Superpole B
14:00 WorldSBK Race 1
15:15 WorldSSP300 Last Chance Race
Sunday 12th
09:00 – 09:15 WorldSBK Warm-Up
09:25 – 09:40 WorldSSP Warm-Up
09:50 – 10:05 WorldSSP300 Warm Up
11:00 WorldSBK Tissot Superpole Race
12:15 WorldSSP Race
14:00 WorldSBK Race 2
15:15 WorldSSP300 Race