INTERVIEW: Kervin Bos, Ten Kate Racing: "We are working on a strong comeback to racing"
Friday, 3 May 2019 09:19 GMT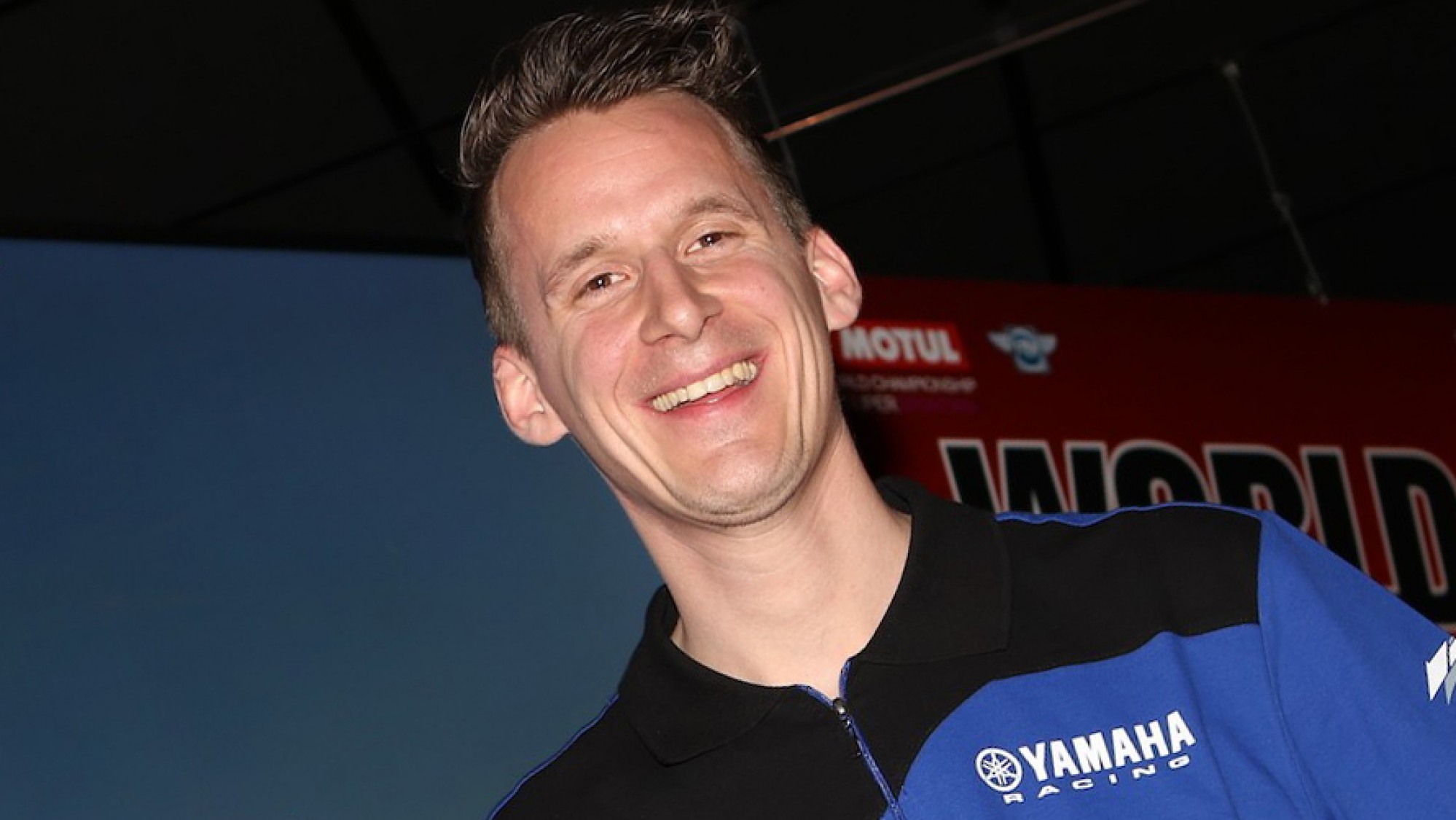 Ten Kate Racing's team manager explained their new structure ahead of their 2019 return to WorldSBK and their plans for 2020
At the Acerbis Spanish Round of the 2019 MOTUL FIM Superbike World Championship, that will be held from 7th-9th June 2019 the series will see the welcome return of one of the most successful teams in the past two decades.
After 16 seasons competing with Honda machinery, Ten Kate Racing will return to the tarmac in Spain with Yamaha and Loris Baz as they announced at the pre-event press conference of the MOTUL Dutch Round back at the beginning of April.
For the Dutch squad, based in Niewsleusen in The Netherlands, this will represent just the start of a new era. While they prepare to contest the remainder of the 2019 season after having won 42 WorldSBK races, one WorldSBK title and nine WorldSSP titles in the past, the Ronal Ten Kate's team are also planning to make a strong comeback to the production-based world championship.
But what are their plans exactly? WorldSBK.com asked Ten Kate Racing's team manager Kervin Bos to explain them.
Ten Kate Racing and Honda had always been a strong match in the past, also because in The Netherlands Ten Kate Motoren has always been the biggest dealer for the Japanese manufacturer. How is this switch to Yamaha affecting your whole structure?
"Yes, that's true. It is still quite weird to see Ronald Ten Kate wearing blue, but we will get used to it! Last year, our partnership with Honda came to an end, and Yamaha has been the only manufacturer interested in stepping in and support our project. Alongside Ten Kate Racing we have a company called Ten Kate Racing Products, that in the past used to sell Honda products to our customers. Now we will switch to Yamaha, and we will become the second biggest Yamaha Pro Shop in Europe! We are proud of this. Ten Kate Motoren will remain Honda dealer for this year. Ronald Ten Kate himself will look over all the motorcycle dealership, while I will be more involved with the team."
Regarding your return into WorldSBK, what kind of support you will be receiving from Yamaha?
"We will be an official supported Yamaha team, so that means that we will receive the same materials and the same kind of support as the others WorldSBK Yamaha independent teams. That's interesting because we know that this is a strong and competitive package. The Yamaha bikes went already on the podium, so we are looking forward to starting our season with their same pace".
Loris Baz doesn't need an introduction. He is not a stranger for you since he raced with the Ten Kate Junior team in STK1000 in the past. He competed already in WorldSBK, and he will bring a wealth of experience with him, and it won't be his first time onboard a Yamaha machine as well. What do you expect from him?
"We have high expectations from him, and he also expects a lot from our team. His crew has been part of Ten Kate Racing for more than ten years, and he will have Mike Shanley as his crew chief, who also worked with us last year. We know Baz very well and we believe he can become one of the top Yamaha's rider this year. Our dream is to finish somewhere on the podium already this year. We know that this is possible with the package that we have".
Your return is just the beginning of a new era for Ten Kate Racing. What are your plans for the future?
"We aim to be able to line up two WorldSBK machines in 2020, but we are also working to be able to build up a Junior Team structure as we had in the past. We want to return competitive also in WorldSSP and WorldSSP300 next year, but before that our focus is on building up again a strong WorldSBK team with two riders, and then considering our return to the other categories as well".
The Acerbis Spanish Round is just around the corner. How are you getting ready for that?
"On the 29th and 30th of May, we will do a two-day test in Misano before moving straight to Jerez for our first race for 2019. The schedule is tight, but we are also planning to do a second test during the summer break before the official test in Portimao at the end of August. Now, we will focus on Jerez. We are looking forward to returning to the tarmac soon!"
Follow the return of Ten Kate Racing and Loris Baz in the 2019 MOTUL FIM Superbike World Championship with the WorldSBK VideoPass.