Haslam: 'Racing against Rossi at 17 was a dream come true!'
Friday, 31 May 2019 09:22 GMT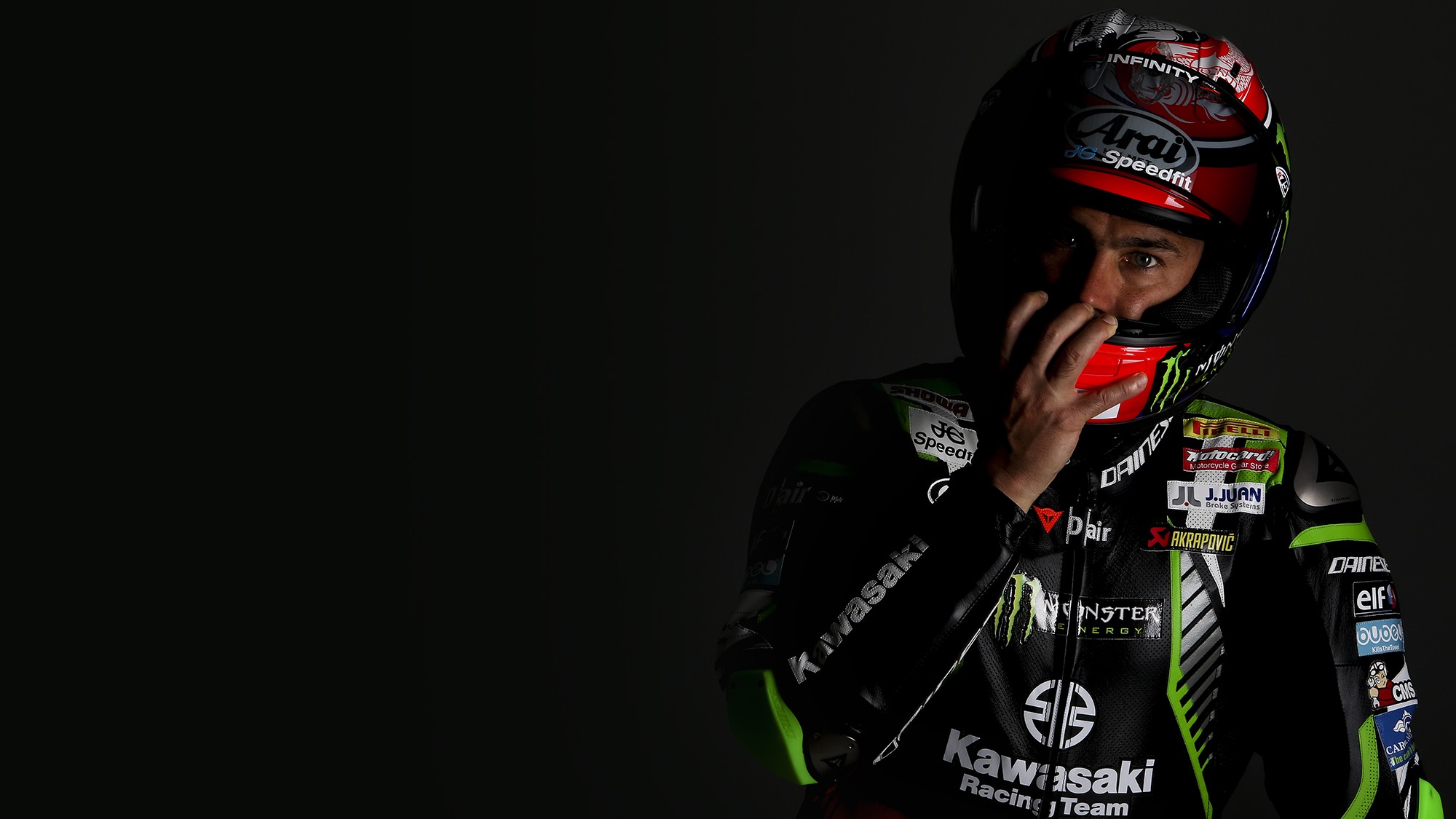 Gaming in Kevin Schwantz's motorhome, going to school on crutches and doing homework en route to Spain, Leon Haslam has experienced it all!
For decades, the Haslam name has been synonymous with success and with motorcycles. With Leon Haslam (Kawasaki Racing Team WorldSBK) following in the footsteps of his father, Ron, and continuing the legacy of the prestigious name, we delve into the life of the 'Pocket Rocket', to uncover his earlier years in racing and to find out what is in store for him in the coming years.
"Racing is the only thing that has been in my life and the only thing I've ever wanted. My early memories of being at racing are hanging off of awnings from a very young age in the ELF garage and playing on PlayStations in the motorhomes of Kevin Schwantz and Alex Barros. From the early days of starting in motocross and just generally riding for fun, to when we ran a team with other riders like James Haydon, who even lived with us! From day one, it has been bikes, bikes, bikes!
I've only ever seen my dad as my dad; in the early days, we used to battle and fight against each other, thinking as a youngster that 'I knew it all' and 'what does he know'. As I grew older, I learnt that he is only there to help me and not as a hinderance. For me to have my dad there with me has been a big, big help in my career.
I went into high school at 11 and for the first two years, I was on crutches, because I broke my leg two years running whilst motorcrossing! It was difficult to train and be educated, although my school at the time was quite accommodating, probably even more-so than what schools are today in the UK! You get fined now for this, that and the other, and it hard to have time off from school. They understood me and made an exception for me where with others, they didn't as much.
I remember doing homework on a ferry from Portsmouth to Bilbao whilst going to a Spanish test. I felt sick on the bottom of this ferry doing mathematics homework aged 13 or 14! Language is a big thing that I wish I had worked on when I was younger, it really is all part of the package nowadays.
Aged 15, I didn't feel that much pressure because I always made big jumps. I was just trying to ride hard and probably not thinking much about the pressure as I should've done. Trying to prove people wrong and racing against Valentino Rossi at 17-years-old, for me it was just like a dream come true! I probably should've structured it better and for me now, helping some young riders coming through, I think that is what they're missing.
I have no regrets, I love what I do, and I learnt a lot through my career. The early part of my career, there was definitely no pressure but at the same time, I just wanted to ride bikes and race as fast as you can! I have learnt from all the decisions and paths that I have took but, at the same time, I probably could've taken a different one and a better one, to help me win a championship or that would've steered me in a different direction.
At the end of 2010, I finished second in WorldSBK on a private Suzuki against Max Biaggi. I wasn't being offered any factory seats at the end of the year to go and win championships. I could've stayed another year with the same bike or take a chance with BMW, who at the time, were throwing everything at it. I feel like that is where my career has been, trying to get on a factory bike that is capable of winning. In my opinion, this is the first year in my whole career that I've been given an opportunity, which is also the same year that Ducati have brought out their bike and Alvaro has absolutely dominated!
I have been putting a lot more effort in with what I do away from the track, mainly because of my injuries. I've been making a lot more commitments with Kawasaki directly, helping a couple of young kids and looking at possibly helping run a team. There are a lot of things I want to do for my future when there isn't the opportunity to continue winning anymore. Hopefully, that won't be for another 8-10 years, but it is something that I've been looking at and enjoying!
For me, carrying the Haslam name is a big thing, not only for what my dad has done for the sport and achieved, but for both of his brothers who got killed in racing, the race school and the foundation of helping young riders through. That is something that I want to continue on, not necessarily through my results but trying to get people on bikes and helping young kids to be the best they can be!"
Watch Leon Haslam and the rest of the WorldSBK field out in force at Acerbis Spanish Round with the WorldSBK VideoPass!