GMT94 bring a strong presence to their home round at Magny-Cours
Thursday, 26 September 2019 11:00 GMT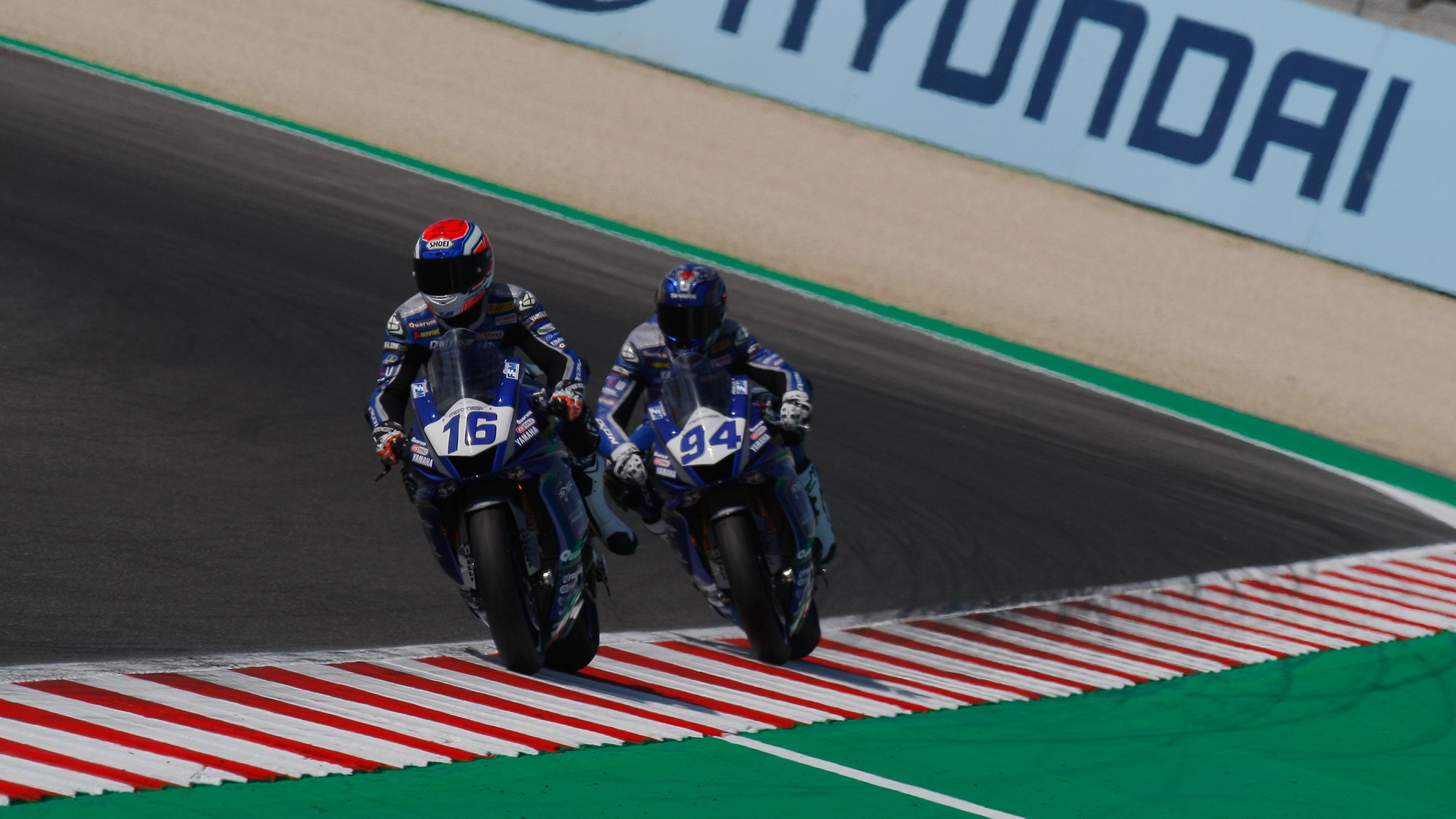 From giving young French riders a chance in racing to bring along some French motorcycle racing royalty, GMT94 YAMAHA are pulling out all the stops for their home event!
It is an important round of the 2019 World Supersport season for GMT94 YAMAHA, who are set to have a huge presence at their event at the Pirelli French Round. Fielding two full-time riders in Jules Cluzel and Corentin Perolari, the outfit also expands its operations in the WorldSSP class, fielding wildcard Maximilien Bau.
Bau has been something of a major success in France, becoming French Supersport champion in the middle of September this season. Due to his success, Remi and Christophe Guyot gave Bau the chance to shine on the world stage and he will do so at Magny-Cours, a circuit he knows well. At 20, the youngster took 75% of race Wins in his national championship, only adding to what he could be capable of doing this coming weekend. Bau has one previous race in WorldSSP, back at Magny-Cours in 2018.
It is a big step forward for Maximilien, as he said: "Reaching international level is tough. I wasn't sure to know where I should go at the beginning of 2019. With great results in France, Rémi and Christophe Guyot promised me I may reach my goal. I still can't believe it. I will ride one of the best Yamaha R6s in the championship, which won with Jules Cluzel. I will also have a box and a dedicated mechanic. What's happening is unbelievable."
It is more than just fielding wildcards for the GMT94 team however, with Jules Cluzel hoping to keep his championship hopes alive too. Moreover, there will be a big GMT94 presence, with special guests including David Checa, Christian Sarron and Raymond Roche – the 1990 World Superbike champion, the first of just two WorldSBK champions from France.
With the team's current line-up, they have a four-time Magny-Cours race winner in Jules Cluzel, who won at the circuit in 2018 on a Yamaha YZF R6. Teammate Corentin Perolari will be looking for his first podium and where better than at home to achieve this. Cluzel and Sebastien Charpentier are the only French riders to win at Magny-Cours so far, but anything can happen in World Supersport.
Speaking ahead of the round, Christophe Guyot stated: "The idea is to offer Max an opportunity to show what he can do. The stuff we do with Maximilien now is what we have done all year with Jules and Corentin. The idea is to make a step forward and show that when you're the French champion, you have a team that offers you a good project. He will have a mechanic of GMT94 and he has all the support he needs to have a good result.
"We think it is the best way to prepare for the future, and it is good to show that young people can be fast and very good when you put your trust in them. It is good that the WorldSBK championship is able to welcome this kind of team, that wants to bring talent through."
Watch WorldSBK action unfold with its usual drama and entertainment with the WorldSBK VideoPass!