Delbianco: "At first, my dream was not to be a rider!"
Wednesday, 7 August 2019 07:47 GMT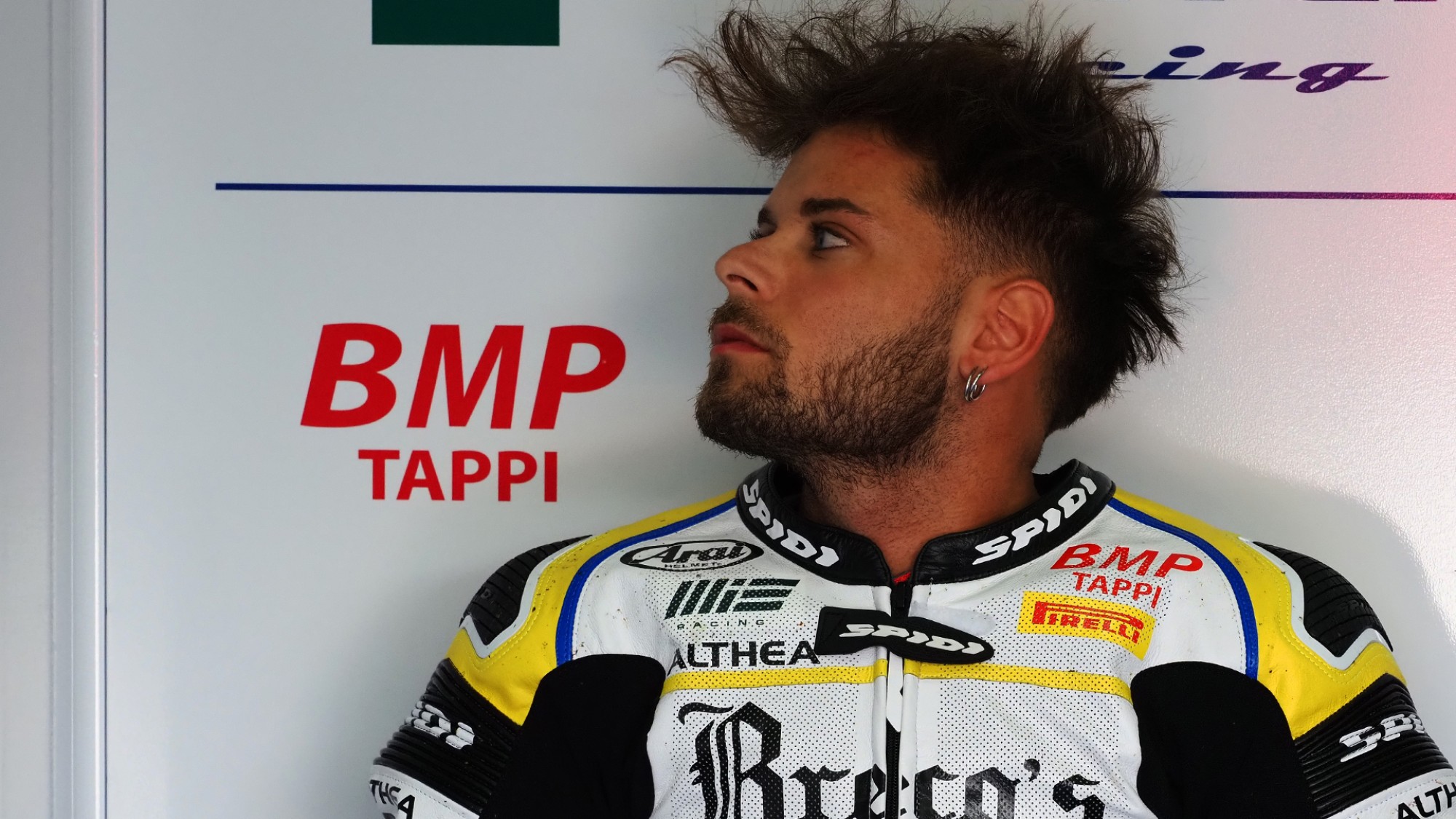 From being on reality TV and inspired by Valentino Rossi, to working as a van driver: Alessandro Delbianco's journey to WorldSBK is remarkable!
Alessandro Delbianco (Althea Mie Racing Team) has a track record to be released in WorldSBK, but a rich and surprising personal anecdote. Born in Rimini in 1997, the recently-turned 22-year-old, he was a champion in minibikes, teenage idol in Italy for his intervention in a reality TV show, Moto3 rider and now, the new Italian promise in the championship of the WorldSBK championship. Meet Delbianco up-close and personal like never before.
I started racing in minibikes at five years old, mostly because I saw them on television. But also, because I tried to play football and I realised that it was not my sport. I had to change by pathway.
At first, my dream was not to be a rider, but I knew that I wanted to be a rider as soon as I started racing. Actually, no one in my family had ever had a motorcycle before. Then, when I started competing, they started watching motorcycle racing on Sundays at home.
I raced for 3 years on a minimoto, and I did very well because I won the Italian and European championships. Then I did MiniGP and the bikes started to get bigger. My rivals were Di Giannantonio, Bastianini, Antonelli... we all did the same thing, every year our parents organized and decided together what championship we would do.
When it was time to move on to bigger bikes, everything was more expensive, so I had to stop racing. For 5 years, from 11 to 16 years old I did not race. But I had the opportunity to make a wild card in Moto3™ and I won the race; that allowed me to do a full season in Moto3, in 2016. That was my first real racing year.
I worked as a van driver for a couple of years. I had wheelchairs and beds to hospitals, but I could not see myself doing that, I'm a bit more ambitious. If I had not been a motorcycle racer, I probably would've worked in sports or television. I tried to be a driver, but I did not like that either!
I participated in a reality show about motorcycling. It was nice, because you are 15 years old and you are the star of all the girls, so it was nice to feel a bit like Travolta, but that detracted from my concentration. If I went back, I would not do it again. In the end, the program created a character that did not reflect my reality.
The move to World Superbike was hard! After having lost all those years, I went from nothing to everything, so I was a little excited. Especially in the first race, when I found myself in the middle of people who I used to ask for autographs two years before! I still have the photos on Facebook!
Until two years ago, I would never have imagined arriving here. Little by little, I am beginning to feel more at ease. I go better in every race. At Donington Park, my first top ten came and this encourages me. It's not easy, I'm here alone and I do not have much help. But lamenting is not good, just trying to improve.
I have always had many idols. But have you noticed that we always support those who are a little more in trouble, like in cartoons? I liked Rea when I was with Honda, I had a lower bike and I had to win; and in recent years I opted for Chaz Davies because he was a bit like Johnny's antagonist.
Valentino Rossi is definitely my inspiration. Being from Cattolica, we live very close and I would like to know you better. But since I was little, I used to say that my dream was to be like Ben Spies. He was my idol when I was ten years old. He came from America, and out of nothing he won everything, then he went to MotoGP and stopped racing.
Long-term goals? It's a strange question! Obviously, the goal would be to win, but it would be too presumptuous and unreal to say it, especially at this time. My goal is to improve each race until it is the first. I know it's not easy, or maybe it's not possible. My first goal is to have a motorcycle for next year and show my desire to do it well. That's my goal. And as a dream, I have the desire to become the best.
I'm not superstitious. Zero, I'm not interested. So you understand, my helmet is purple: the colour of misfortune in Italy.
I'm only 22 years old, but I'm very focused on motorcycles. Although I live by the sea, when I am at home I train twice a day with my personal trainer and, for the rest, I do not have much social life. I have an opportunity that does not reach everyone, and I do not want to waste it! I do not miss going to the nightclub on a Saturday night.
A rider who impresses me is Toprak Razgatlioglu. He is very young and makes his own lines on the track. As a rider, it it is very nice to see and study it. I already expected everyone else to be so quick. It still impresses me to see what Bautista and Rea do, but the one that really surprises me is Toprak!
There are some pilots with whom I understand myself. Jordi Torres and Loris Baz, who was my teammate in 2018. With others, I have no relationship. But after Donington Park, with that save that I made, I joined the World Superbike group. Some greet me now; I have chatted with Tom Sykes and with Jonathan Rea. Now it's like they recognize that I'm also amongst them.
Watch WorldSBK in 2019 and the progress of Alessandro Delbianco with the WorldSBK VideoPass!