5 keys to understanding Imola from Michele Pirro
Friday, 10 May 2019 14:36 GMT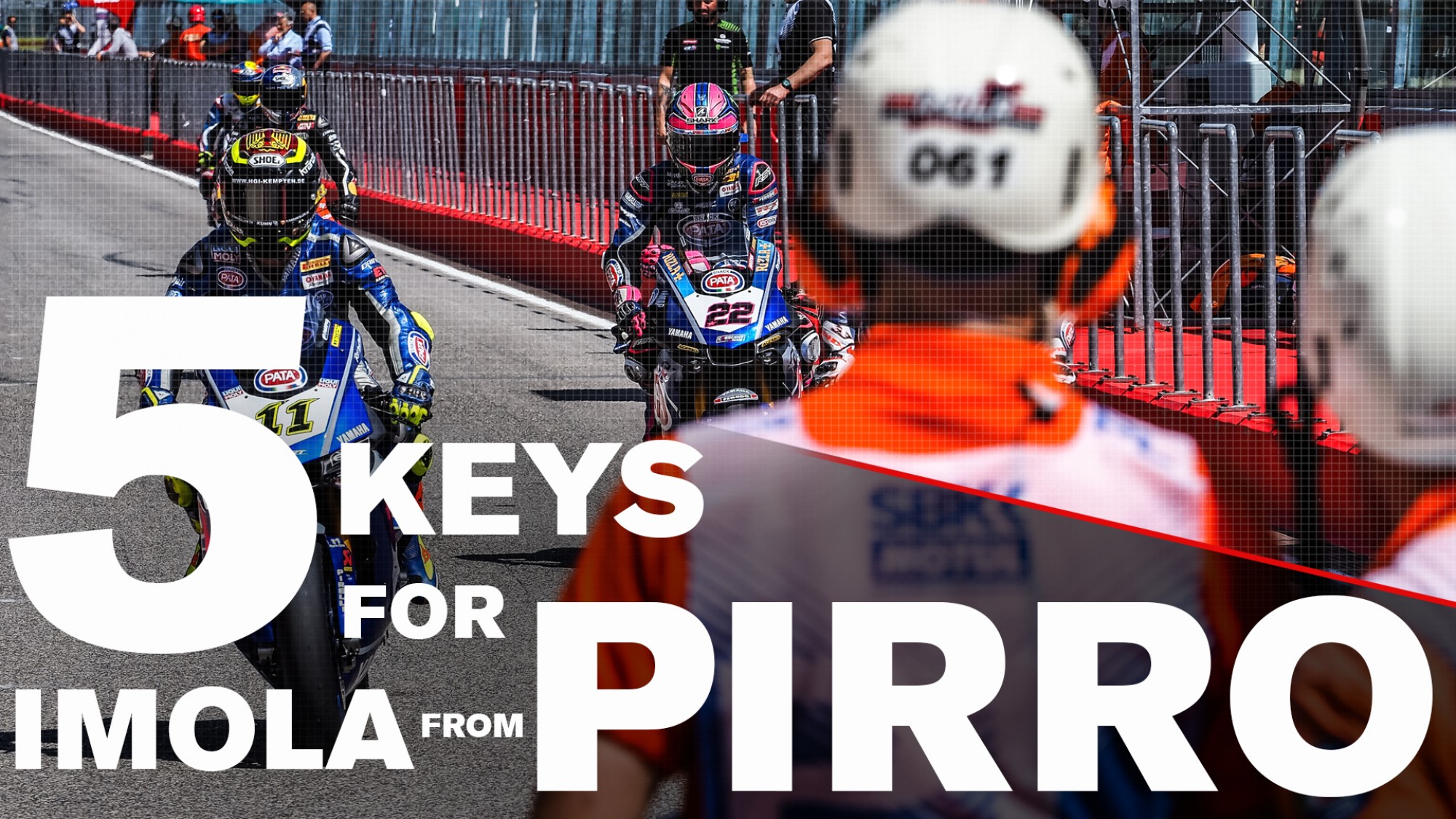 Ducati's MotoGP™ Test Rider is hyped for the Pirelli Italian Round
125cc, Moto2™, MotoGP™, WorldSBK, WorldSSP… There's barely a world championship which hasn't featured the talented Michele Pirro at one point or another through the past decade, a true globetrotter of the motorcycling world. Since 2013, the 32-year-old Italian has been Ducati's MotoGP™ Test Rider and was also one of the first men to try out the Ducati V4 R. Visiting Imola for his home round, here are Pirro's keys for the Pirelli Italian Round.
1. Imola, where racing goes 'old-school'
"Imola is a historic track, a really nice, old-style track. It's important to adapt very fast, because in general this track is very fast in the first parts, but that last corner and the Variante Alta are slow, for the feeling of the bike you need a good compromise".
2. Can Rea shift the momentum?
"I think Álvaro's level may change a bit here. His level is really high, but if Rea stays in front [P1 after FP1], a rider's mentality can change. It's the key for this weekend, if Rea can stay and battle with Álvaro".
3. It's blue skies at the moment…
"I enjoy a lot riding in Imola. A key in general here is the weather: the weekend can start really nice, but it seems especially Sunday it could get rainy."
4. Home turf for Ducati, noise in the stands
"For an Italian rider and Ducati, this is a home race. Many people come to see the riders, many from the company, this is a historic track. The atmosphere is really, really nice."
5. … and passion in the paddock too!
"This is a good opportunity for the fans! In MotoGP™ this is impossible, here you have the opportunity to see the rider with normal people. I hope many people come and enjoy it!"
Will the tides turn at Imola? Find out live and OnDemand this weekend thanks to WorldSBK VideoPass!