5 keys to perfecting Portimao with Ben Spies
Friday, 6 September 2019 15:24 GMT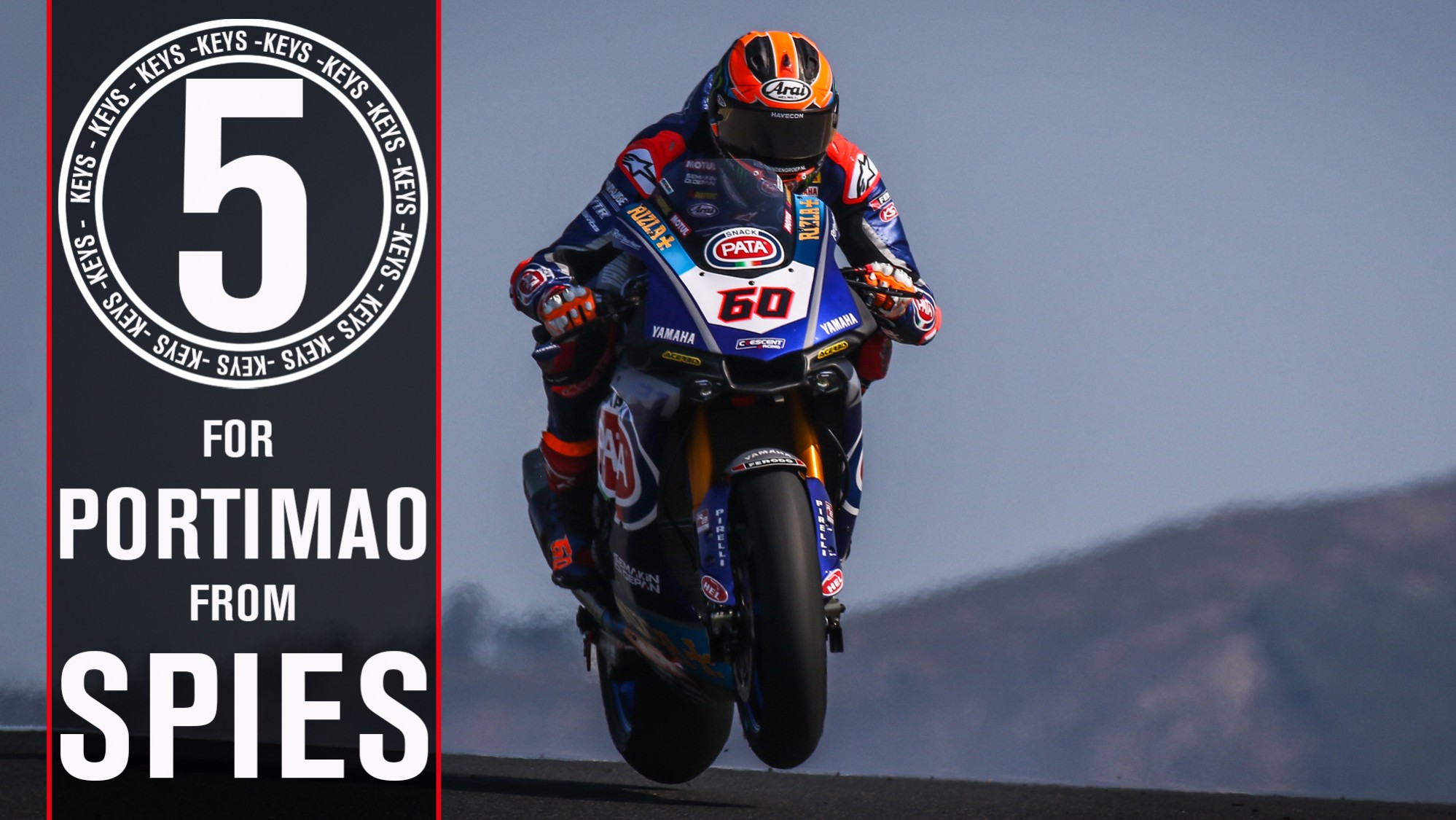 The former WorldSBK champion returns to Portimao to give his verdict on how to negotiate the Algarve International Circuit in Portugal!
Back in 2009, WorldSBK rookie sensation Ben Spies overcame an incredible deficit to win the World Superbike championship title at the first time of asking. 10 years later and he has returned to one of the biggest highlights of his motorcycle racing career. So how does one get around the 4.5km circuit in the fastest possible way, without tiring yourself and your motorcycle out? Ben Spies knows all the quirks…
Portimao is physical…
"It is extremely tricky, but it was one of my favourite tracks! It is really physical here and to go fast round the track, you just need to do a couple of things a little bit differently to other tracks. There are a couple of 'drop away' straights where the bike loves to wheelie, so you have to stand up on the bike to control it. It is definitely more physical than most tracks and there's a lot of changes of directions."
Tyre management is crucial…
"Tyre management is another thing, as there's a lot of long turns for the bikes to perfect, but you can get the bike spinning too; as well as that, there's a lot of hard braking zones. Pretty much all of the tracks have a tyre management aspect to them, but here it is more-so."
Turning right, right?
"The first three corners are long and on the right-hand side of the tyre, as well as the final corner and the one before that is a right-hander too. You build so much heat in that side of the tyre that it is hard not to destroy it."
Do what Jonny has done for the last seven races!
"It is hard not to bet against Jonny! The Yamahas are looking good, I know Alex Lowes feels good and so does Michael van der Mark. However, it is going to be hard to bet against Jonathan, although everyone is going to be gunning for him too. They will all want to break his seven-race win streak."
It is an all-round special place…
"It was a great feeling to win the championship here. The first time I rode a WorldSBK bike was in the test at the end of 08 at Portimao, and then to come back and sealing the title here was pretty special. At the test, I sat here and was on the pit wall talking to Massimo Meregalli and I said, 'we can win this title, we just have to be quiet and do our work' and we did. It is a great place to win a championship at!"
Watch the remainder of the Acerbis Portuguese Round with the WorldSBK VideoPass!