5 Keys to the Geico US Round with Fred Merkel
Friday, 12 July 2019 23:00 GMT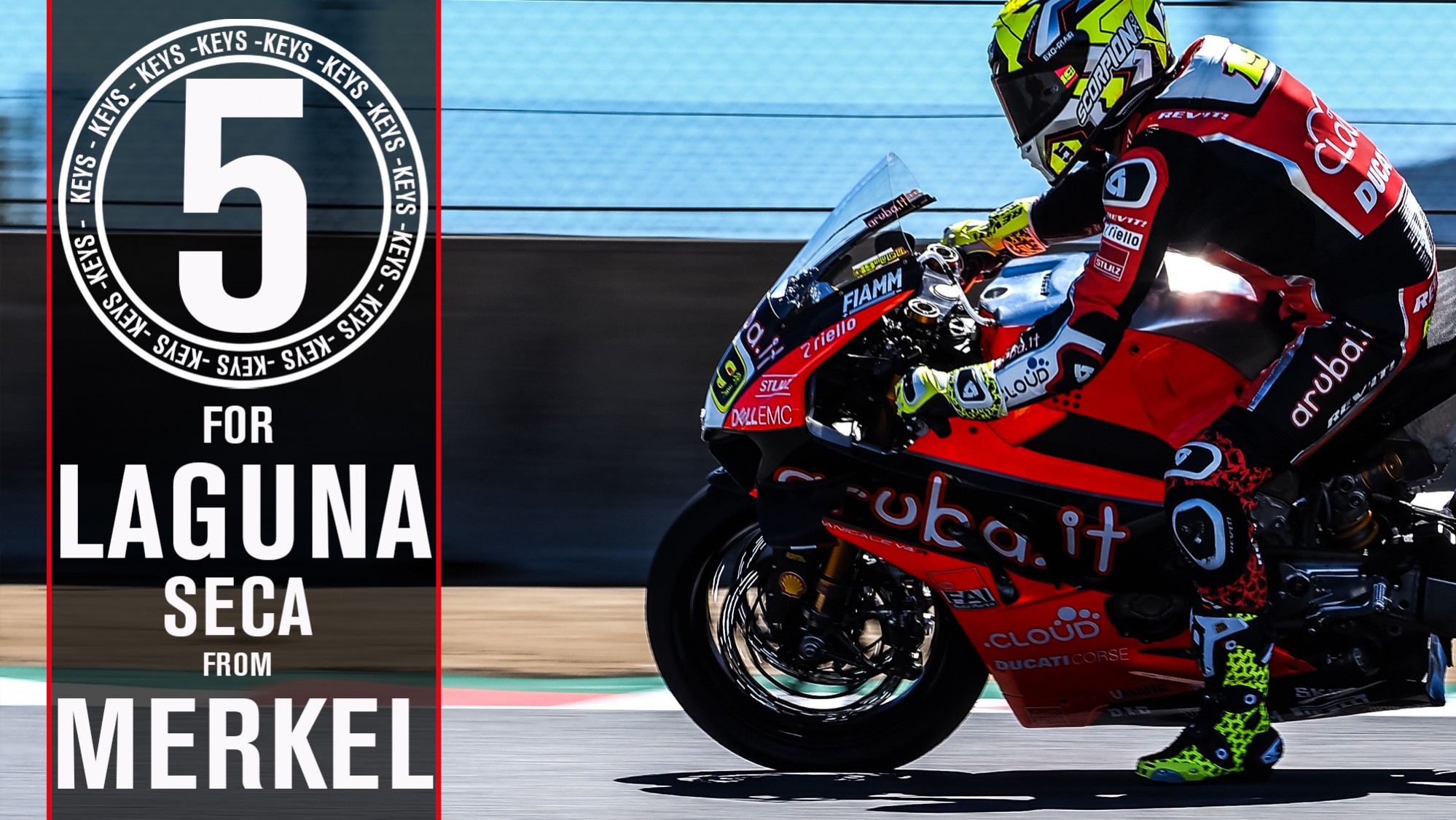 The inaugural WorldSBK Champion tells us what you need to be victorious at the WeatherTech Raceway
Winner of the two first editions of the MOTUL FIM Superbike World Championship in 1988 and 1989, "Flyin'" Fred Merkel may not have had the chance to take his title-winning Honda RC30 for a spin around Laguna Seca in WorldSBK but make no mistake about it: few men understand the 3.6km track better than him. Still an avid and well-informed WorldSBK observer, here are his thoughts on what lies ahead at the Geico US Round.
1.) The physicality of the American rollercoaster
"This track is a full-on rider's track. It helps to have acceleration and stuff like that, but it takes a lot attrition, because it's very physical here. Being in shape is definitely paramount here, as well."
2.) Rea vs Bautista, seven days later
"The thing is, Donington is a lot different from here. They both like the racetrack here, so it's just going to be a battle of the bikes and the best luck on the day"
3.) Getting off to a flyin' start
"Qualifying is paramount, they have to get on the line. If they're at the pointy end of the field when the green light goes, they'll be fine. But it's going to be an even field. Superpole is going to be the determining factor for the weekend."
4.) Not a Ducati track? Not a problem
"I think Ducati have come so far in their package this year, they're doing bloody well. You can never count them out. Hopefully the temperatures will be nice and warm and favourable this weekend, and we can have some great racing."
5.) Nothing like a weekend under the Cali sun
"This is my first WorldSBK race here in Laguna. Things have changed since my day, but you see the people here rolling in on Friday… It's going to be a wonderful weekend! It's also great having MotoAmerica as well, to have all this in one weekend is a pretty amazing thing"
Join Flyin' Fred Merkel and watch the Geico US Round thanks to WorldSBK VideoPass!