5 Keys to San Juan with local idol Sebastian Porto
Friday, 11 October 2019 19:09 GMT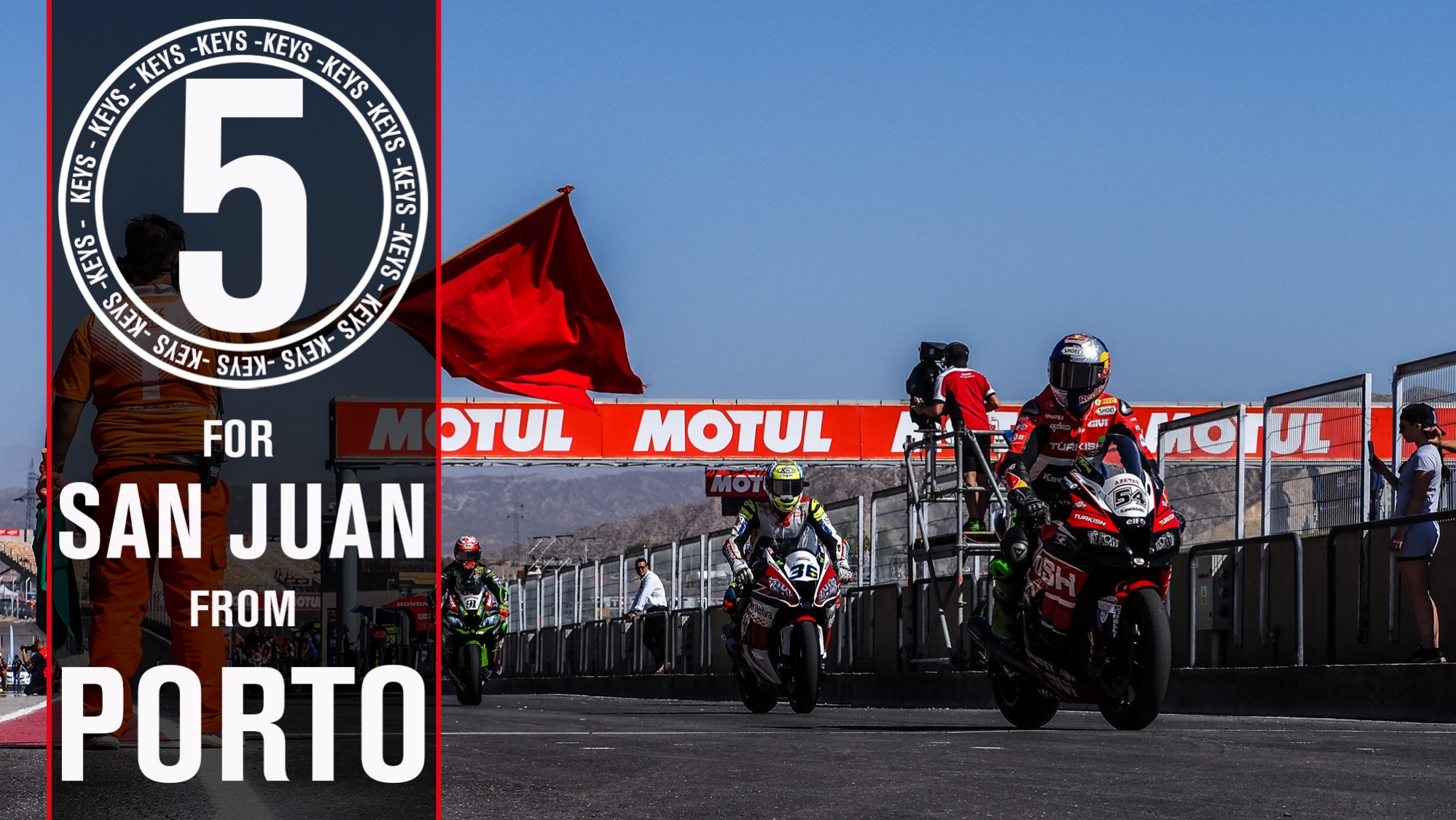 Get the lowdown on the Motul Argentinean Round from one of the best South American riders of all-time
It's take two to tango at the Circuito San Juan Villicum and the riders and fans have wasted little time before heating up the atmosphere! The stage is set for a weekend of sizzling, sensational racing and few people know that better than former GP rider and local idol Sebastian Porto. The man who went toe-to-toe with Dani Pedrosa for the 2004 250cc World Championship was already in San Juan for the circuit's grand inauguration last year and has shared some of its secrets with WorldSBK.com….
No clues from FP1…
"It's been a strange FP1, because although many riders knew the track beforehand, they were still starting from scratch with the new tarmac; there was also a lot of dust. For Bautista and others who didn't know the track, they opted to do the entire session, while the rest just went out nearer the end. I think things will balance out now from FP2 onwards and we'll start to see where everybody is."
Whatever the weather…
"It'll depend a bit on the climate. It's too hot, it's not usually like this at this time of year. Heat can make working on the tyres a bit tougher, but I think that the more laps are done, the more rubber there will be on track and the times will improve, we'll get closer to the times that were done last year, under 1'40."
Prepare for endless chants of: "¡Dale, Tati, dale!"
"For a local rider it's always important to have this support, if they can handle the pressure well. I've been lucky to be able to ride in front of my home fans many times and yes, there is more pressure but if you can handle it, you can give that little bit extra. I hope Tati can work well, all of us Argentineans are hoping that he can be a bit higher than usual and give us a reason to celebrate!"
It's simply second nature!
"Argentineans are very passionate and temperamental, we're very expressive. That always translates from football to other sports! Compared to the rest of the world, we like getting very close to the riders. I think there will be a good crowd, expectations are high. Last year was very well received, so I think there will be more fans this year. For us, it's a case of enjoying and giving something back for everything good we see on track!"
An open Paddock for a passionate fanbase
"I love the open paddock format! It may be a bit more uncomfortable, sometimes, for a rider because they do want some calm and quiet, but for a fan it's so much better. It's a great system, people don't just like to see what's happening on the track but also here on the other side, with the mechanics, riders and everything."
What will go down in San Juan? Follow all the action from the Motul Argentinean Round thanks to WorldSBK VideoPass!