5 Keys to the weekend with the UK's own 'Rocket' Ron Haslam
Friday, 5 July 2019 15:19 GMT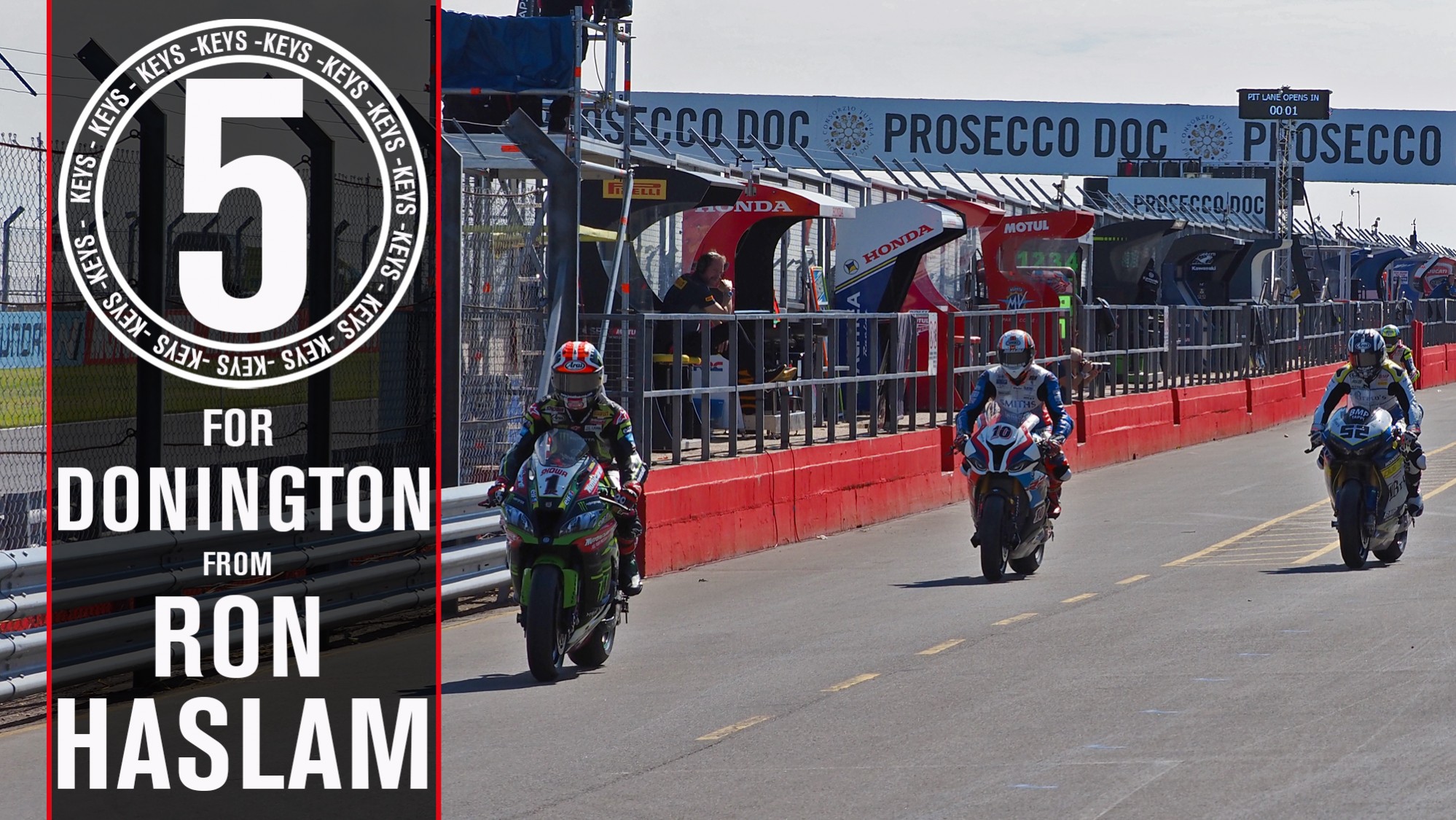 Who would know Donington Park better than the English legend himself?
He's visited and raced at tracks in just about every corner of the world, but there's nothing like home. Donington Park is Ron Haslam's own, where he owns a racing school and continues training the stars of tomorrow. This season, 'Rocket Ron' has been on the road alongside his son Leon, guiding him through every round of the World Superbike season; for the Prosecco DOC UK Round however, he has agreed to share his knowledge with all of us. Here is what to expect from the legendary British racetrack.
1. Perfect balance is the key
"I do run a race school here, I've done enough laps around here. I think the biggest thing is that it's a nice, flowing circuit. It's got everything in it, flowing corners and some really heavy braking points, so your bike has got to do everything all around".
2. Youth gone wild
"It's that type of circuit where it's fast, but the straights aren't very long, so the bike isn't the biggest influence, it's the rider. I think that's why you get the young riders pushing a bit stronger and getting good results, which is very exciting to see!"
3. Sykes is still the Donington maestro…
"I said before coming here: the one we've got to watch out for is Sykes. Tom's results here speak for themselves, he's had that many wins. It really suits his style of riding. He's going really well at the moment and I think he'll be the one to catch."
4. … But don't overlook the Kawa brigade
"You can't count any of the Kawasaki riders out. Jonny is Jonny and Leon knows the circuit really well, he's going to want a good home result so that will spur him on even more. And at this point now Toprak has found his form. All the Kawasakis should be in a good place."
5. Warm weather, warmer support!
"The forecast that we've seen says good conditions all the way through the weekend. We'll have to wait, because everyone knows that English weather can change so fast, but my feeling is that it'll be good all the way through, which will make it very enjoyable! And it's fantastic that the crowd knows that they can get to the riders, I'm confident it will be a big crowd. We've got the English riders here that they'll always get behind, we're very patriotic! And as I say, Donington is on the up, everything has been upgraded quite a lot. I just hope Leon can put a good show on!"
Will the Haslam clan leave Donington with a winner's trophy? Find out as the Prosecco DOC UK Round rolls on, LIVE and OnDemand thanks to WorldSBK VideoPass!