WorldSSP300 set for major expansion in 2019
Monday, 29 October 2018 09:00 GMT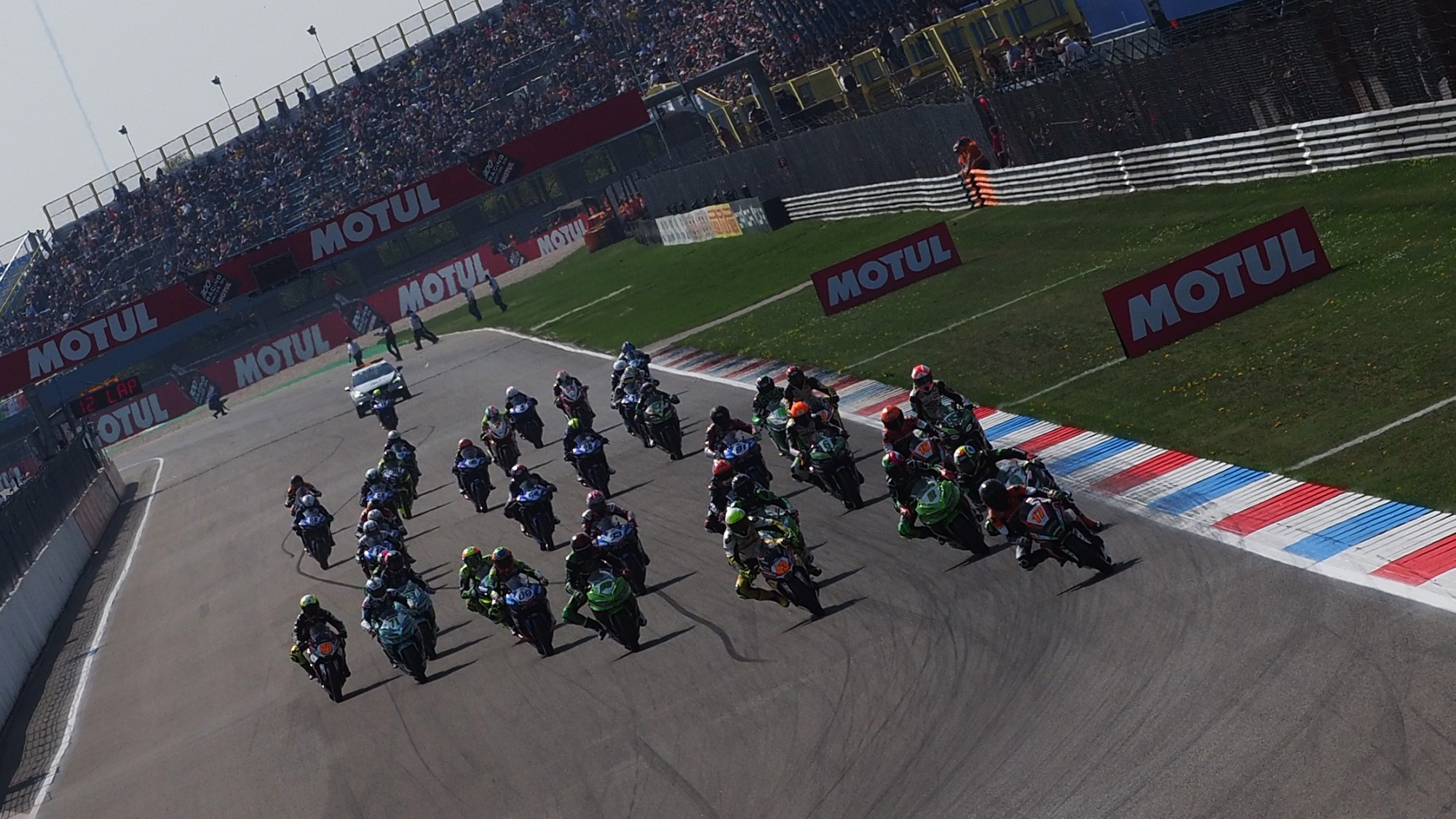 New format set to be welcomed to SBK® feeder class
Changes are on the horizon for the FIM Supersport 300 World Championship, as the FIM and Dorna WSBK Organization have announced the class will be split into two groups for 2019. Seeing the feeder class grow year on year, the new changes will welcome even more opportunities to shine for up and coming riders, as they make their debuts in the WorldSBK paddock.
With the WorldSSP300 entry list increasing for 2019, participants will be separated into two groups of riders for both Free Practice and Qualifying. At the end of Qualifying, the top 30 on the combined timesheets will make up Sunday's grid.
For all riders who qualify outside of the top 30, they will be granted one final opportunity to line up on the grid. Saturday afternoon will welcome a 'last chance' race, and the top six over the line will compete in Sunday's main race.
These changes will provide even closer racing than before, with only the fastest and toughest riders battling their way through the entire weekend. Offering an even greater opportunity to young riders, there will be even more chance to gain experience out on track.
On top of the changes, 2019 will see WorldSSP300 fly out to Qatar to compete around the Losail International Circuit in the final round of the season. Adding a third category to the Qatar Round, WorldSSP300 will make their international debut and will truly light up the end of the season.
Fabio Muner, FIM Sports Director added: "We consider WorldSSP300 a very successful springboard to the WorldSBK series for our young athletes. The 2019 changes will provide even closer races than before, with only the fastest and toughest riders battling their way through the entire weekend. Offering an even greater opportunity to young riders, increasing the racing experiences and adding new international locations, there will be even more chance to gain experience out on track and will make for exciting viewing for the fans."
Gregorio Lavilla, WorldSBK Sporting Director explains the updates: "We have been delighted by the success of the WorldSSP300 series since the inaugural season back in 2017, and we are always looking for ways to offer greater experience for riders out on track. By bringing in this new format, we are giving young riders more track time, more opportunities to impress, and plenty more chances to entertain the fans. WorldSSP300 will be racing outside of the European Rounds in 2019, which we feel is a natural step in the expansion. Our long term goal is to see young talents grow, and to make this a true feeder class into WorldSSP and ultimately, WorldSBK."