Team MotoX Racing launch 2018 livery
Monday, 12 March 2018 10:18 GMT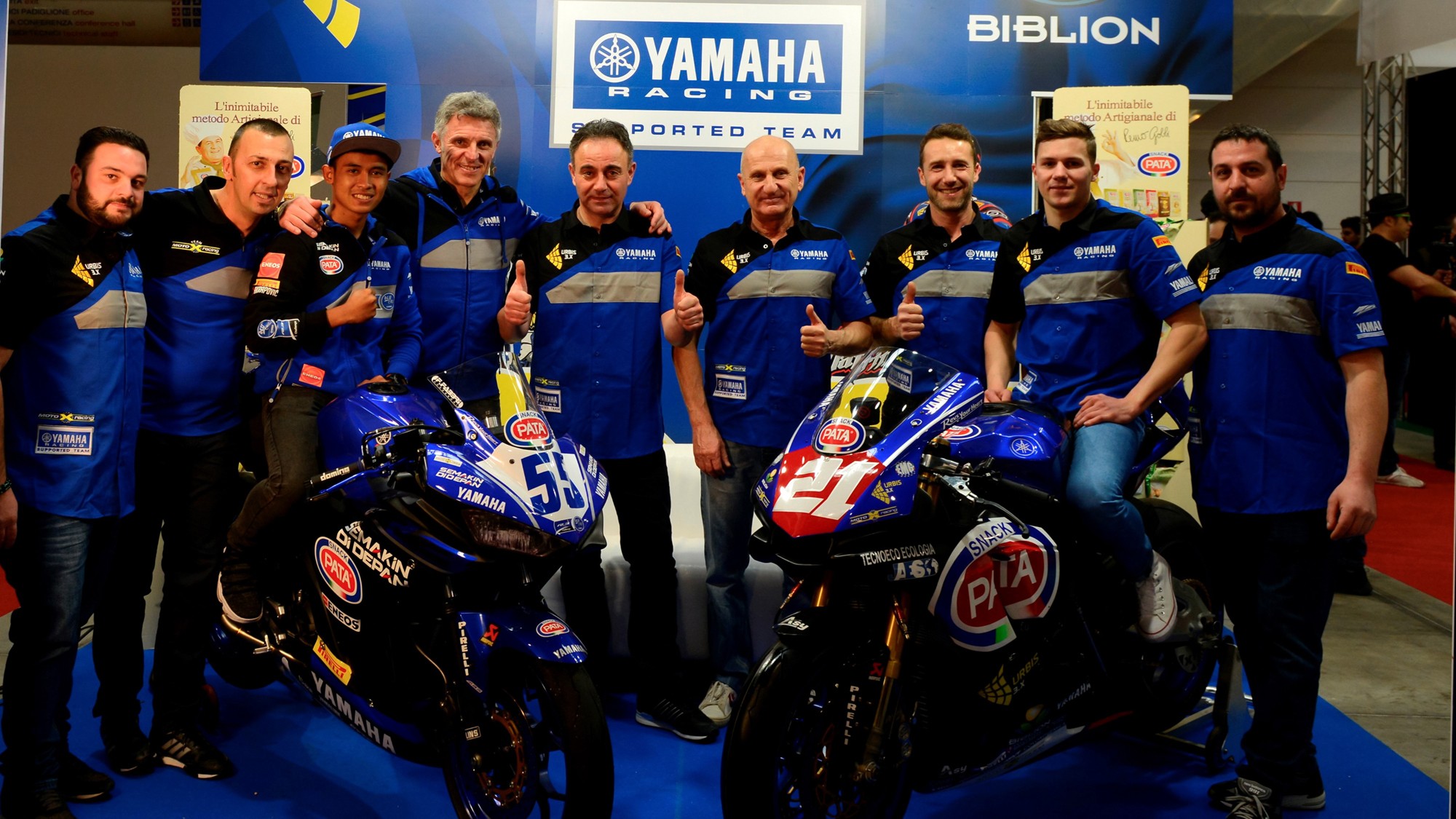 Historical race winner secures permanent ride for 2018
Gearing up for the start of the 2018 FIM Supersport 300 World Championship round at MotorLand Aragon, Team MotoX Racing proudly launched their team which is set to be spear-headed by Indonesian talent Galang Hendra.
Signed up as a contender in the Yamaha R3 bLU cRU Challenge, an initiative which welcomes competition amongst selected Yamaha riders within the WorldSSP300 series, Hendra made history in 2017 as a wild card to become the first Indonesian rider to take a world championship victory.
Stunning the fans and teams alike, 19 year old Hendra is preparing for a full season in the competitive category following his two appearances around Portimao and Circuito de Jerez last year. With the added battle of the bLU cRU Challenge, where the winner goes onto securing a Yamaha supported ride in a higher class in 2019, he faces an important year ahead.
Looking ahead to what is set to be a challenging season, both team and rider are keen to get going as action begins on track from 13th – 15th April in Northern Spain. Hendra explains: "I am honoured and proud to get this chance to represent Yamaha and Indonesia in the Yamaha R3 bLU cRU Challenge and the WorldSSP300 Championship. After my victory at the last race in Jerez, I have now been given the opportunity to compete full time in the championship. It will be a challenge, as I will have to learn most of the circuits as we go but I am excited for the challenge that lies ahead. I want to thank everyone at YIMM, Yamaha Motor Europe, and Team MotoX Racing for giving me this chance to showcase my skills on the world stage."
Enjoy Hendra's stunning victory from the final round of 2017, and refresh your memory of the sensational action WorldSSP300 provides, all with the WorldSBK VideoPass.