Lowes and van der Mark debrief the mighty Phillip Island fight
Monday, 26 February 2018 11:04 GMT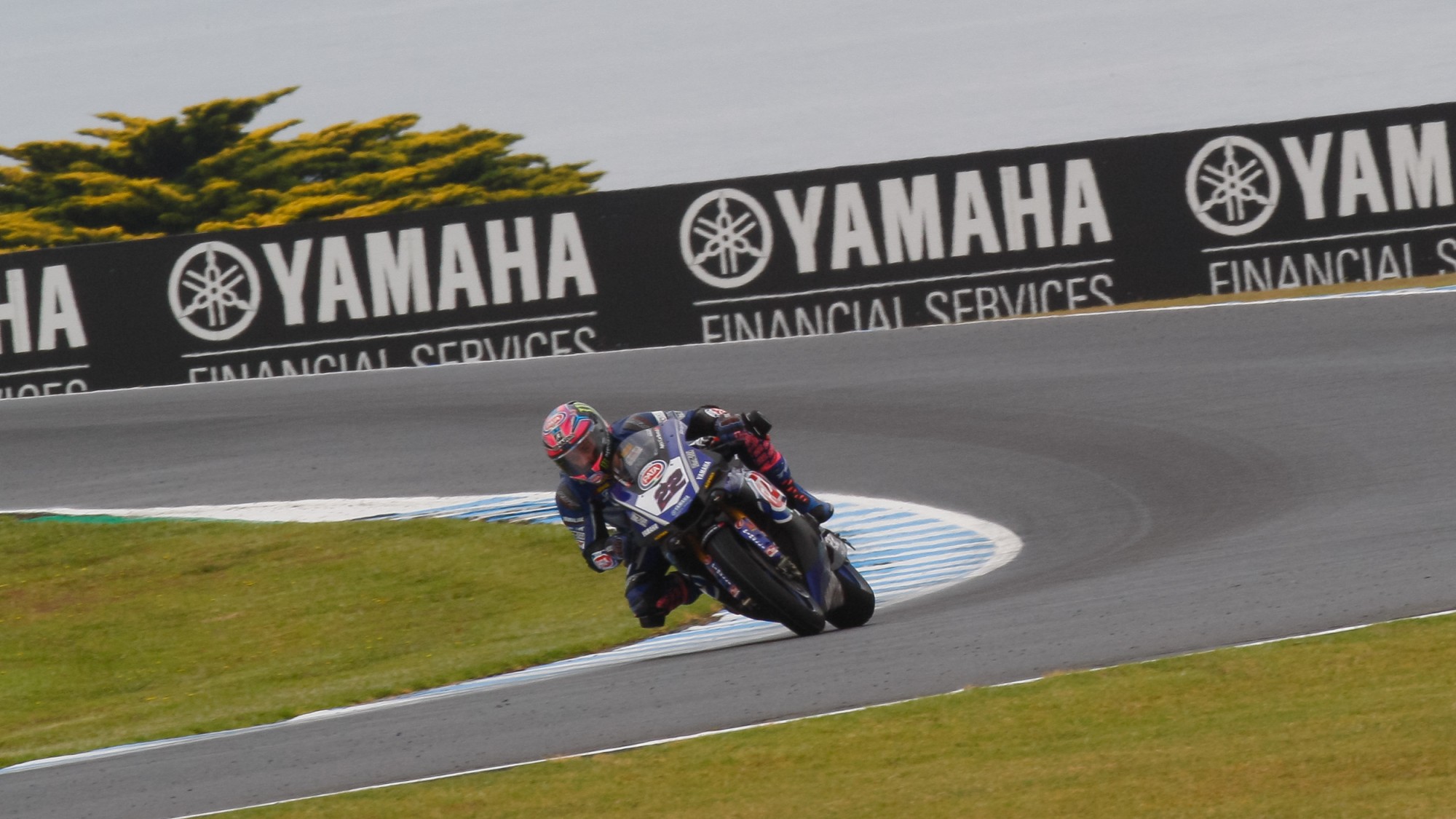 Yamaha teammates both got involved as Race 2 proved to be a classic
After a stunning wheel-to-wheel duel on Saturday at Phillip Island, both Pata Yamaha Official WorldSBK teammates Alex Lowes and Michael van der Mark got stuck in on Sunday, with Race 2 a flag to flag and turning into an incredible battle.
Lowes, who took fifth at the flag, was happy with that following a tougher week.
"I wouldn't say it was a good weekend, but it was a solid weekend," says the Brit. "It hasn't been an easy week for me, I haven't felt amazingly comfortable on the bike but I got the most from both races that I could. Today the bike felt great."
The former British champion says that was down to some overnight changes – and the race of two halves gave Lowes a feeling of slight regret given the improvements. "We made a big change compared to yesterday, and today the bike was a lot more stable. I think I would have been in a better position if it had been a normal, longer race! But it was good and I enjoyed it."
Teammate Van der Mark also enjoyed the battle – right up at the front in the initial stages, and at a track where the Dutchman has been on the podium before.
"It was a really exciting race, I had quite a good start and everyone was pushing so hard in the first part of the race," says the 2014 WorldSSP Champion. "I was really enjoying it and feeling really good. I think everyone enjoyed it because everyone was just going for it, nobody was saving the tyres and everyone wanted to be at the front. I think for people watching, it was amazing!"
It was, and the thrills kept coming all the way to the line. But for van der Mark, it was pit stop time when he felt he lost the good feeling of the first part of the race.
"I decided to pit on the first lap when it was allowed, we had a perfect pit stop and were waiting at the end of the pitlane…then we came on track and we saw everyone again in T1. It was a nice battle but as soon as I put the second set on I didn't feel as good as before and didn't have the same grip. We don't know why but we must be happy with points and hopefully in the future we can have normal races and fight for the top five."
That's a fight he knows well, and the next chance for that comes at Buriram in a month – where van der Mark took the first ever pole position for a Dutch rider, back in 2016.