Laverty recovering in hospital after Sunday crash
Monday, 26 March 2018 07:12 GMT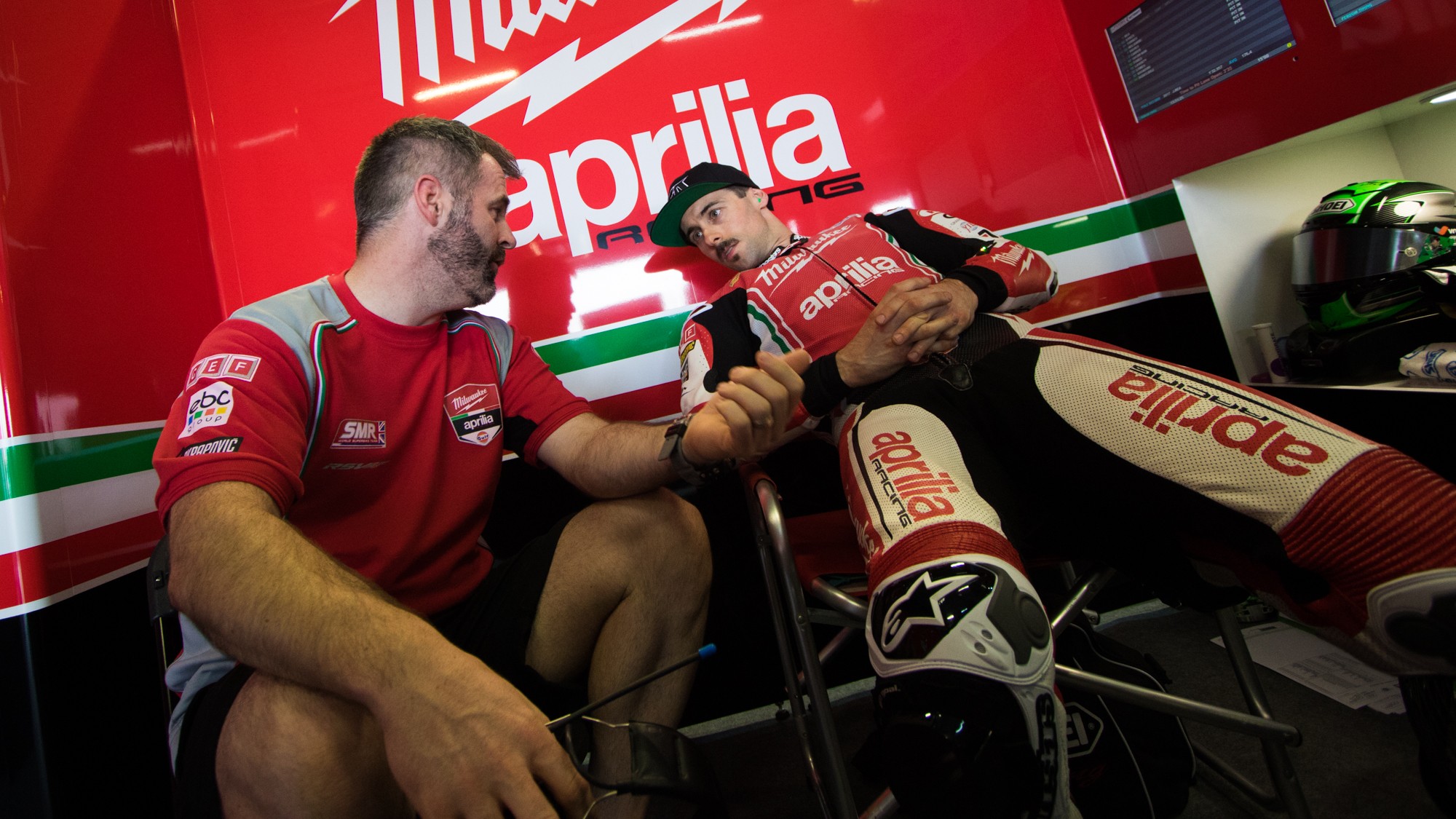 Irishman suffers broken pelvis in Thailand
Following his crash in race two at the MOTUL Thai Round this weekend, Eugene Laverty (Milwaukee Aprilia) suffered a broken pelvis and is now on the road to recovery. Remaining in Thailand as he begins his recovery, he will focus on getting back to full fitness.
Crashing out on lap four of the 20 lap MOTUL FIM Superbike World Championship race, Laverty was involved in the stunning battle fans were treated to in the opening laps and dropped out of the race from sixth position as he fell at turn six. With a confirmed broken pelvis, he will now begin to get himself back into full health.
Shaun Muir, Milwaukee Aprilia team manager explains: "It was cruel luck for Eugene today. We made significant improvements overnight and his times in morning warm up showed that he had strong pace for Race 2. The injuries he sustained in his crash on lap 4 are serious enough that he will be sidelined for a number of weeks, but it's too early to say how long for. The focus today is to get Eugene stable and back home as soon as he is fit to travel."
Updates on Laverty's condition will follow.