Laverty set for Donington Park return after Buriram crash
Tuesday, 27 March 2018 14:38 GMT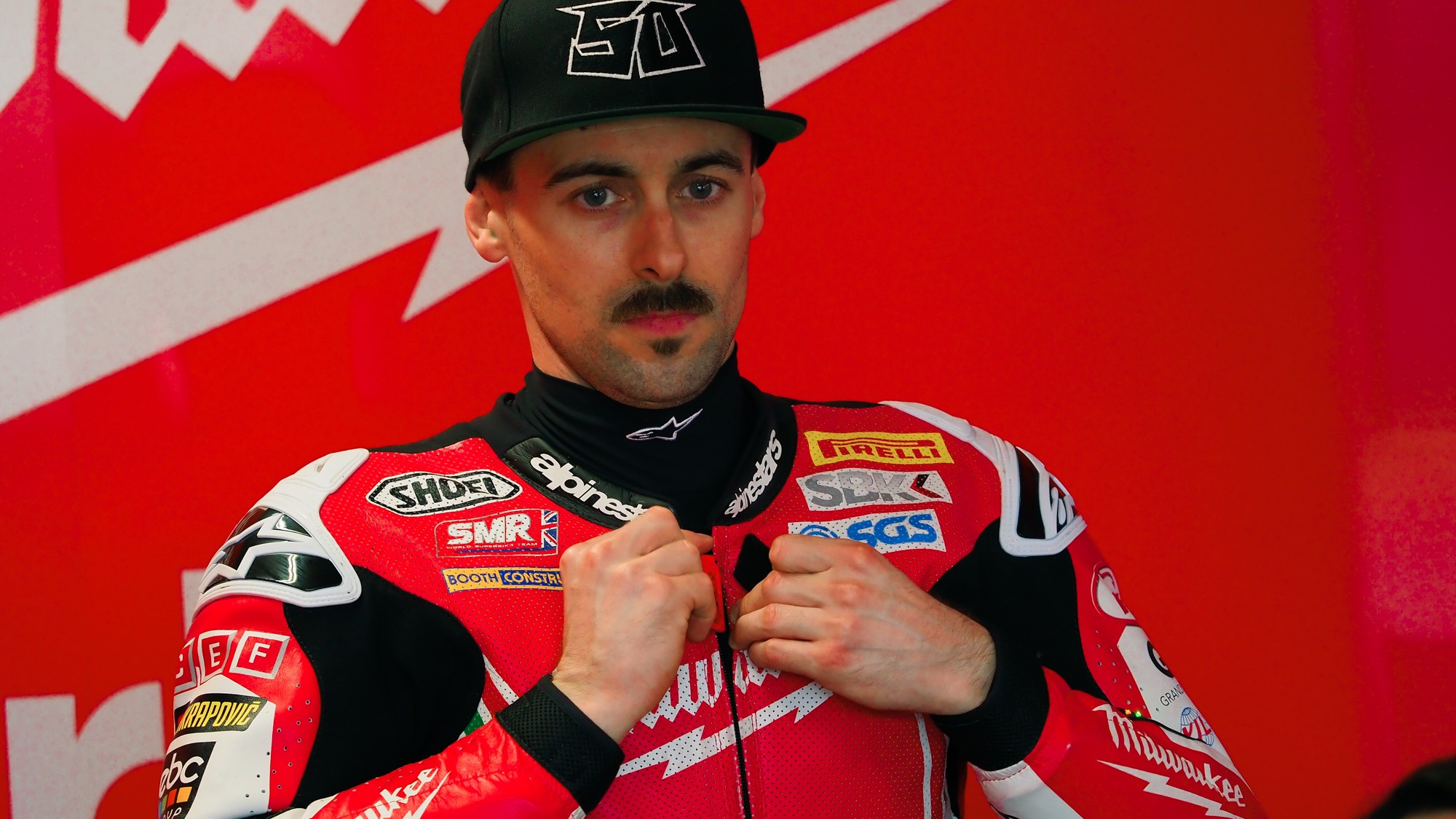 Irishman suffers broken pelvis in Thailand
Following his crash in race two at the MOTUL Thai Round, Eugene Laverty (Milwaukee Aprilia) suffered a broken pelvis and is now on the road to recovery. Remaining in Thailand as he begins his rehabilitation, he will focus on getting back to full fitness and is aiming for a return at his home round of Donington Park in May.
Crashing out on lap four of the 20 lap MOTUL FIM Superbike World Championship race, Laverty was involved in the stunning battle fans were treated to in the opening laps and dropped out of the race from sixth positions as he fell at turn six.
After being accompanied in Buriram hospital by Medical Director Monica Lazzarotti, Laverty was then transported to Bangkok hospital on Monday as he begins his recovery; it is confirmed he has a broken pelvis in two places, which will heal without surgical intervention. However, the Irishman underwent a small operation to repair internal injuries sustained in the crash. Looking ahead to making a quick return, he is hoping to be back on his RSV4 RF as soon as his home round at Donington Park at the end of May.
Laverty explains: "I'm obviously very disappointed that I will be forced to miss some races so early in the season but I count myself lucky that my injuries are not worse. The initial fear of lying on the ground and not being able to move my legs was something that I've never felt before. I'm very fortunate to have a fantastic group of people around me from my wife Pippa, my brother John who reacted fantastically during the key hours after the crash, and the entire Milwaukee Aprilia team who joined me in the hospital to make sure that I was in good hands. Due to my internal injuries I will be restricted in the first month of my recovery but following that we will push hard to ensure that my pelvis heals and I'm aiming to get back on the bike at my home round at Donington Park."