Gone but he won't be forgotten by Kawasaki
Tuesday, 30 October 2018 15:35 GMT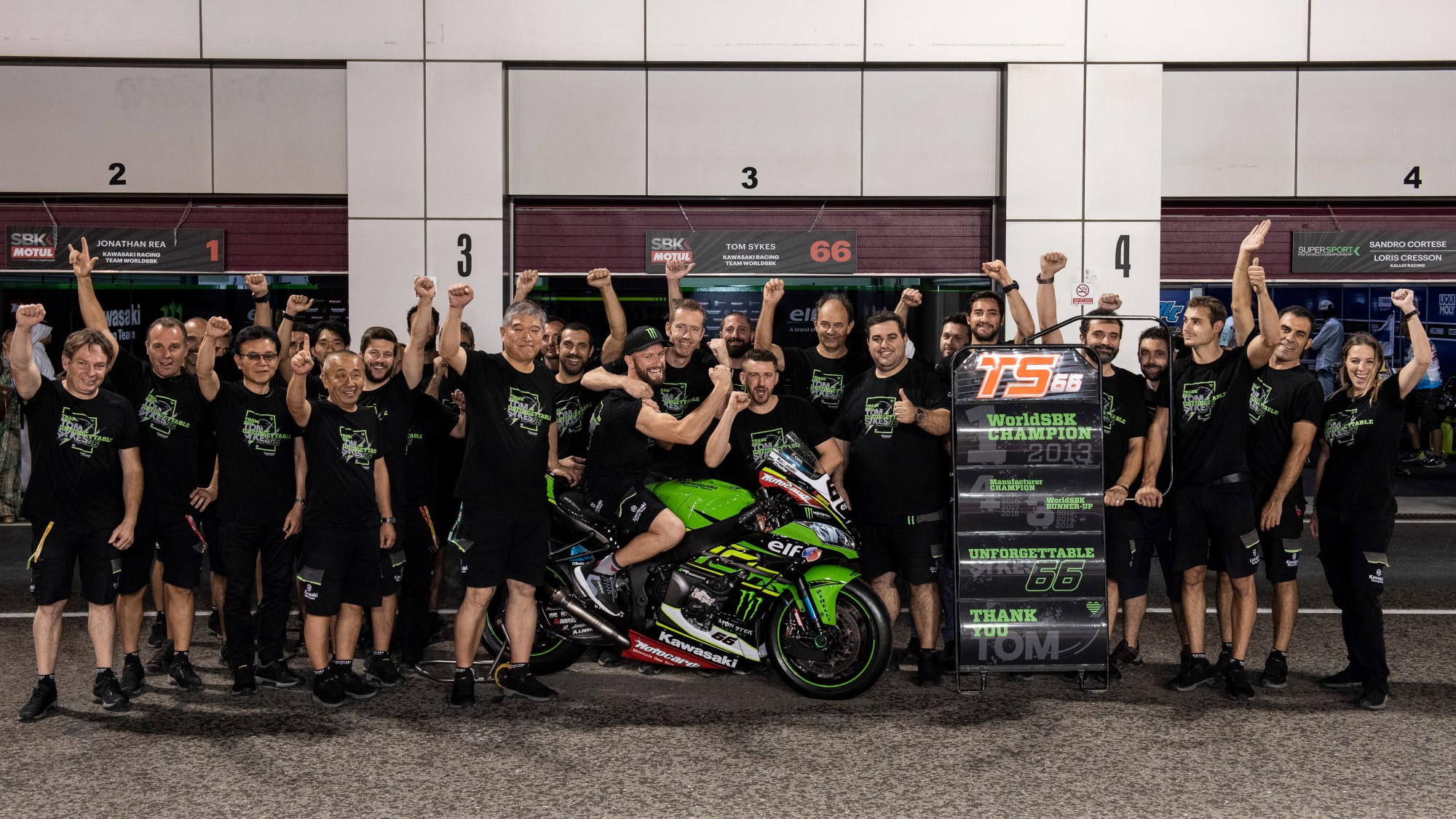 WorldSBK commentator Steve English delves into Tom Sykes leaving Kawasaki as the rider that turned around their WorldSBK programme
The Pirelli Qatar Round marked the end of an era with Tom Sykes (Kawasaki Racing Team WorldSBK) signing off after nine seasons with Kawasaki. The 2013 world champion leaves the Japanese manufacturer with a lot of memories and plenty of confidence.
"I started working with Kawasaki in 2010, with the Paul Bird squad, and then switched to Provec in 2012. It's been a great time and I feel that we've done a great job together. We've grown up a lot together - myself, Kawasaki and the whole team. It was a really enjoyable and successful partnership."
It's hard to remember a time when Kawasaki wasn't a force in WorldSBK, but in 2010 when Sykes switched to the manufacturer they were struggling. It had been five years since Chris Walker had won at Assen for them, and another six years since Hitoyasu Izutsu won for them at Sugo. Without a title since Scott Russell's in 1993, the task of turning back the clock was huge. Not many riders wanted to jump on the green machine when there was a host of competitive seats, but Sykes was central in making Kawasaki a contender.
He was able to make it into a race winner and title contender, which welcomed some classic WorldSBK battles: "When I look back at those years we had a little bit of bad luck that stopped us winning three titles. If it wasn't for a couple of moments in those years, we could have had that triple crown. For me the best thing from back then was that everybody wrote myself and Kawasaki off after 2012, because they thought that was our best chance and we'd missed it. We proved them wrong in '13 and the next year it went to the last race again. Those were good years."
Sykes then faced a strong battle with his new team-mate Jonathan Rea (Kawasaki Racing Team WorldSBK), but he took it all in his stride and continued to succeed with the ZX-10RR. Battling with his team-mate proved testing at times, but he was able to leave Kawasaki with 34 wins and 48 pole positions – not something to be scoffed at.
While Rea might have been claiming the honours on track in recent years, it was fitting that Mr Superpole ended his Kawasaki tenure with a 48th career pole position. Sykes has always viewing Superpole as the truest test of outright speed, and in Qatar he showed again that he's still got that speed. For 2019 the only target he has is to find a bike to allow him to unlock that potential during races.
Re-live some of Sykes's action out on track with Kawasaki, all with the WorldSBK VideoPass.