What's New for 2017
Friday, 13 January 2017 11:08 GMT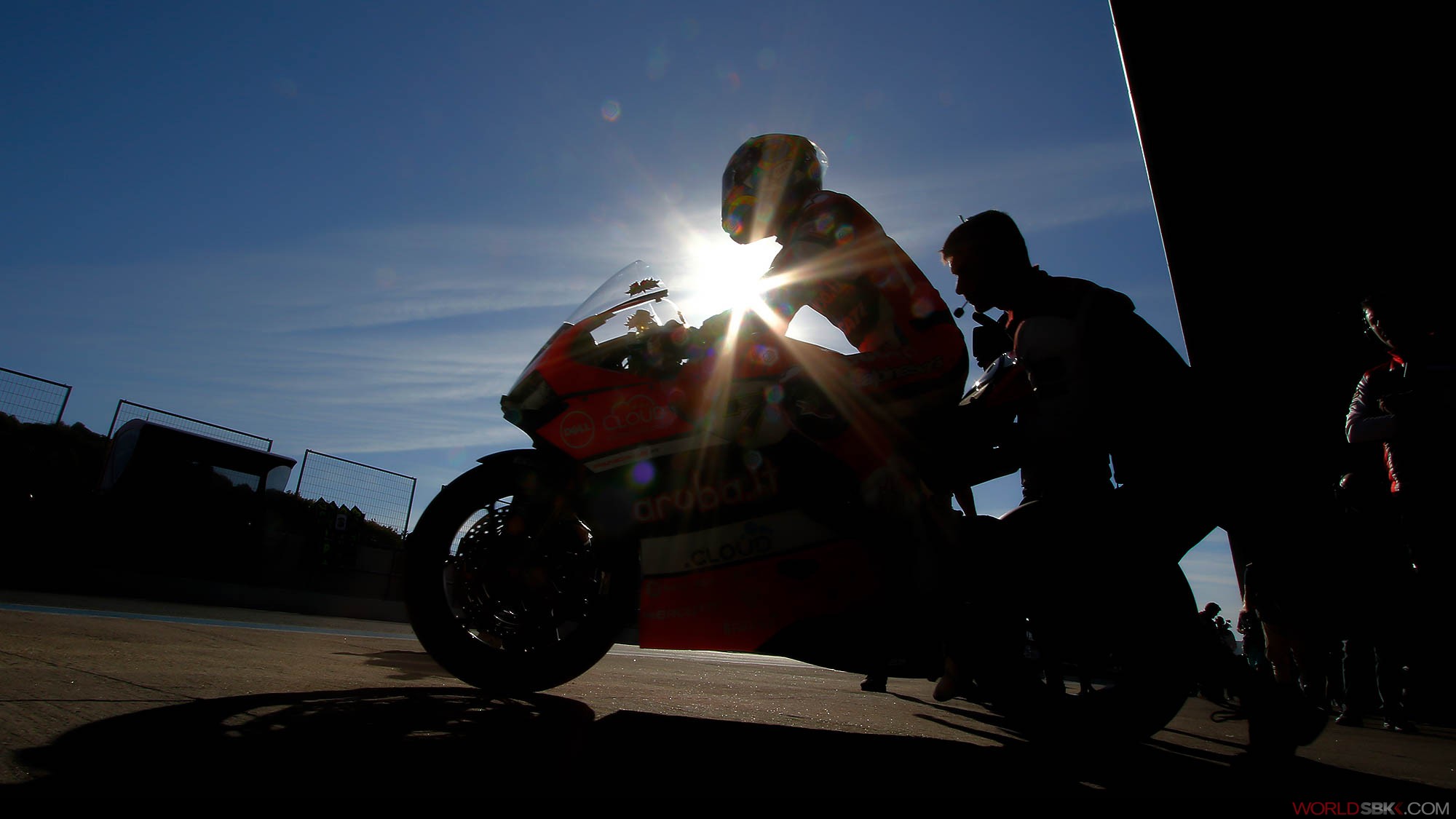 Don't miss out on any changes in the upcoming season
The MOTUL FIM Superbike World Championship is heading into one of its most exciting seasons yet; with the level of talent so high, returning riders, revisiting tracks as well as a new class. The series will see a new grid format on top of some technical updates to each class, meaning there will be plenty to keep up with. Take a look at the biggest changes we will see this season:
Updated format for the Race 2 grid
Arguably the biggest change to the World Superbike field is the update to the way grid positions for race 2 are decided. In order to ensure the ethos of fast and close racing remains the essence of the championship, the new grid rules will keep WorldSBK racing thrilling for fans.
Race 1's grid will still be decided by Superpole results, however in Race 2 the front three rows will be determined by Saturday's Race 1 results.
The front three rows will be affected in the following way:
Top three riders move back to row three and see 1st and 3rd reverse their positions.
Riders who finished in 4th, 5th and 6th will be promoted to the front row.
Riders who finished in 7th, 8th and 9th will start from the second row.
This welcomed change will certainly provide an opportunity for some tighter and more varied podium battles in the already exhilarating racing series.
World Supersport 300
The introduction of the new World Supersport 300 series provides younger riders a platform on the world stage, and will add to the thrilling racing we are used to seeing in all other support classes of the series.
With a minimum age of 15 and featuring any motorcycle classed as an A2 machine on the road in Europe (excluding A1 class machines), the variety of racing fans will be treated to is sure to add excitement to an already thrilling weekend of racing. Lightweight machines are gaining a lot of popularity, and with a total of 35 riders lining up on the grid anticipation is set to build ahead of the griping debut season.
Updated Time Schedule
In order to provide fans with an action packed weekend of racing in the MOTUL FIM Superbike World Championship, an restructured timetable has now been released which will bring three jam-packed days ending with four races on a typical Sunday afternoon.
All four classes get two free practise sessions on the opening day, as Saturday sees the usual, shorter FP3 ahead of Superpole for WorldSBK and WorldSSP00 classes; before WorldSBK bikes take to the track for race one, with WorldSSP Superpole rounding off the day. Sunday welcomes warm up sessions ahead of racing beginning typically at 11:30am.
Portimao back to calendar
After taking a year out last season the Portuguese circuit of Portimao is back for 2017, for Round 10 of 13. Throwing Portimao back into the mix is bound to provide fans with some classic WorldSBK racing action, as eight riders lining up on the grid have won at the Portugese circuit in the past in any supporting series. The 4.592 KM circuit located in the Algarve has played host to some races capable of getting anyone on the edge of their seat and 2017 will be no exception.
WorldSBK Technical Changes
For 2017 as part of the new regulations, WorldSBK teams will be required to run standard throttle bodies – the same as can be found on road models of their bikes – in the engines of their racing machines. Manufacturers whose production model contains a single piece throttle body, but who were previously splitting the throttle bodies on their World Superbike machines must go back to basics, as they integrate the standard component into their race bikes.
As well as this, next season will see a limit set for battery capacity, due to difficulty air freighting larger lithium based batteries. This also means the machines will be required to have working generators in order to maintain the level of charge in the battery.
New Riders
The WorldSBK grid welcomes the return of former riders to the series, as well as rookies making the step up to the prestigious class.
Former WorldSBK title challengers are making a return to the series as Eugene Laverty and Marco Melandri are ready to take the series on once again, with Milwaukee Aprilia and Aruba.it Racing – Ducati respectively. Northern Irishman Laverty has 13 WorldSBK wins to his name and following stint in MotoGP, will be keen to get back on track and add to his victories tally. Melandri has spent four seasons in the championship over his career, taking 19 victories in total and will hope to get back up and fighting for victories as soon as the lights go out at Phillip Island.
2011 Moto2™ Champion Stefan Bradl makes the move over to World Superbike with Honda, while 2016 World Supersport title contender Randy Krummenacher steps up with Kawasaki Puccetti Racing. On top of this we will see European Superstock 1000 2016 runner up Leandro Mercado enter the top class with IODARacing Project, and he will hope to improve on his eighth position in the WorldSBK Championship back in 2015. Czech rider Ondrej Jezek takes on the competitive series with Grillini Racing Team after a steady season in WorldSSP, whilst Riccardo Russo moves up from STK1000, signing for Guandalini Racing.
Qatar Race Day
Not only will the final round of the season at Losail International Circuit continue to be held under the stunning floodlights in the Qatar desert, we will now see racing action take place from Thursday evening and hit the tense climax on Saturday evening.
As the championship went down to the wire in 2016, the races in Qatar determined the top three championship places and it wasn't a round to be missed. On top of this we saw the closest finish in the 2016 WorldSSP season, with 0.006s determining the winner.
WorldSSP Flag to Flag
One of a few technical and sporting updates across the series for 2017, we will now see the FIM Supersport World Championship adopt the flag to flag rule. This means there will be no red flag when we see a change in weather conditions, and riders are to go into pit lane and change tyres; in the same format as WorldSBK.