Van der Mark: "I'm really happy to be riding one of the best MotoGP bikes in the world"
Monday, 11 September 2017 12:04 GMT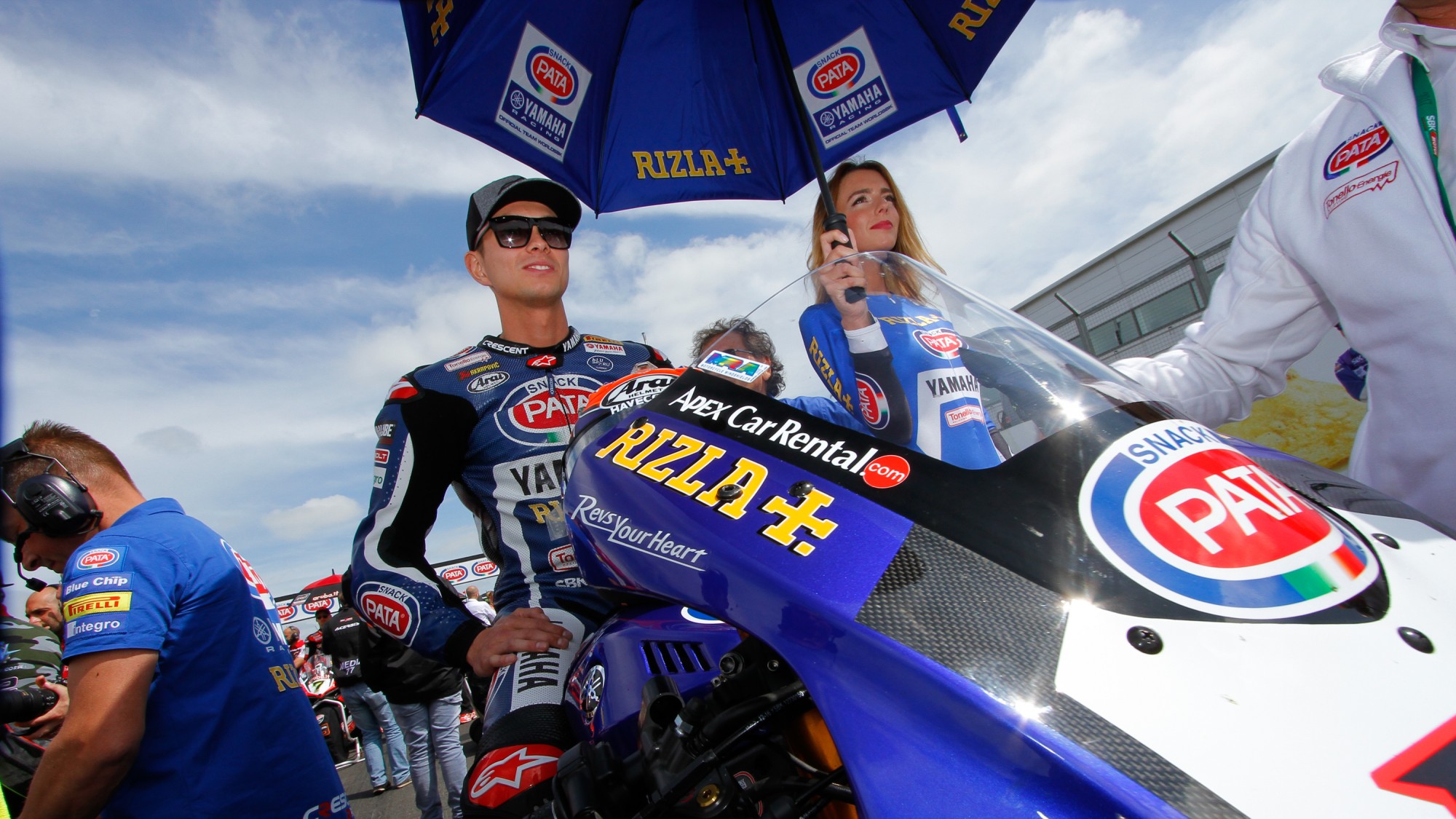 Dutch WorldSBK reveals his excitement as he is set to replace Valentino Rossi
With the MotoGP™ World Championship heading into the final third of the season, the news of Valentino Rossi breaking his leg blew the title charge wide open, and talk quickly switched to who was set to replace the Italian. Today Yamaha announced that if Rossi is not fit to race around MotorLand Aragon in two weeks time, Michael van der Mark (Pata Yamaha Official WorldSBK Team) will receive the call up to replace The Doctor. As the Dutch rider continues to impress in the MOTUL FIM Superbike World Championship in his first year with Yamaha, he was also able to take the Suzuka 8 Hour win for the factory, and will now be in with the chance to swing his leg over the YZR M1.
WorldSBK.com caught up with van der Mark to find out how he's feeling following the announcement:
You're set to make your MotoGP™ debut, congratulations! How do you feel?
"I'm so happy, it's really exciting and amazing to have the chance to ride Valentino's bike, but it's going to be a really difficult week. I have had no testing at all on this bike, it's going to be a really tough weekend but I'm really happy and am really looking forward to the chance they have given me."
How did you find out about the ride?
"When I saw what happened with Valentino, I knew there were going to be some races ahead that he will need a replacement. Immediately they said they will need a replacement for Aragon, and they had a couple of options but in the end they chose me."
The R1 and M1 will have a few differences, what are your expectations of the M1?
"It's really difficult to say, it's a completely different bike but I'm really happy to be riding one of the best MotoGP™ bikes in the world. I don't know what to expect, all parts of the bike are a little different; such as the carbon fibre brakes and the tyres. Honestly I don't know what to expect, but for sure it will be an amazing bike to ride."
You must be happy MotorLand Aragon is a track you are familiar with?
"Yes, when I saw the races that would be possible I was pleased to see I would be going to a track which I have raced around before compared to one I hadn't been to. I'm happy it's on a track I know and I really like as well, so this fell in my favour and will help me a lot to get used to the bike."
Your team-mate Alex Lowes has ridden the M1 in the past, has he given you tips on what it's like to ride?
"It's funny to think of now because during the WorldSBK season, Alex and I have already been discussing what he did last year on the M1. He told me it's a fantastic bike, and he said that I will love it. It's so different, fun and good, so we have already spoken, but it was before I even had the opportunity to ride the bike. But he knows I will love the bike, I think I will be like a kid at Christmas."
You had a busy summer with the Japanese SBK race, Suzuka 8 Hour and WorldSBK, so the busy schedule won't phase you?
"It's been a busy year already, and I have ridden many different bikes this season, but I just really enjoy riding. When you get an opportunity like this, it doesn't matter how busy you are, I will never let this one go. I am really thankful to Yamaha, as they have let me try so many different bikes, and so many good bikes."
Are you looking forward to sharing the garage with Vinales?
"I will be so busy getting used to the bike that I won't really have time to meet my team-mate, but hopefully Vinales will give me some tips. I will be spending the weekend understanding the bike and getting to know the team, so I don't think I'll see him that much, but I hope he has some good advice for me."
It must be hard replacing such a well-known rider as Valentino?
"For sure nobody can really replace Valentino, and it's not what you want to have to happen. He's one of the best riders in the world and it's a shame he's not on the grid, but it's amazing that I get the opportunity to ride his bike and to race instead of him. It's difficult to say how I feel about it, because for sure he needs to be there on the MotoGP grid, however it's also amazing that I get this opportunity."
What are your realistic goals for the weekend?
"To be honest I really have no idea what my goals are for the weekend, especially as I have done no testing on the bike at all. The team have said there is no pressure, as they know I have had no testing time. I will do as well as I can possibly do. I hope I will learn a lot, and I hope that I can give some good feedback about the bike which they can use through the season. That is my main goal; to get used to the bike and to provide the team with some good feedback."
With four WorldSBK rounds left, do you hope to take information from the M1 through to your R1 and sustain some solid results?
"That's one of the things about riding different bikes, every bike has it's good and its bad points. I hope that as I ride the M1 I can find some points which are good, and that we can use to improve my R1. It's always a positive to ride different bikes and to find some good points, and to remember this when I go back on my WorldSBK bike."