Markus Reiterberger decides to take time out to fully recuperate
Saturday, 8 April 2017 14:00 GMT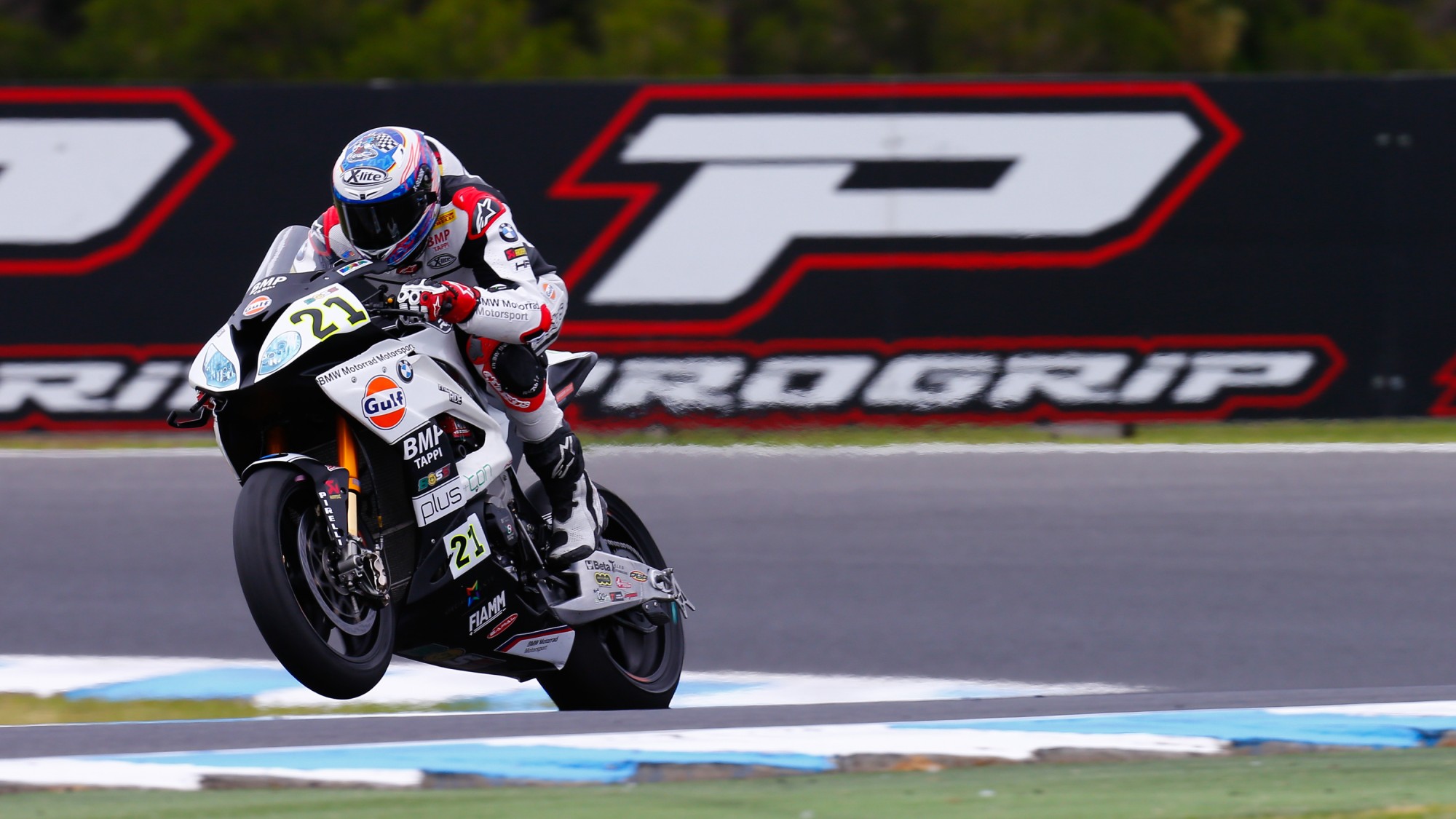 Vertebrae fractures force German to sit out
Althea BMW Racing Team have announced that Markus Reiterberger will not take part in the remainder of the 2017 MOTUL FIM Superbike World Championship, as the young German decides to take a step back in order to focus on his recovery.
Following a monster crash at the Misano Round last season, Reiterberger sustained two fractures to his T10 and T12 vertebrae, and has struggled to make a full recovery since the race back in June. With both his physical fitness taking as a hit as well as struggling to get back to his best on board the BMW S 1000 RR, the 23 year old was unable to keep up the strong results he was securing at the beginning of last year. A regular top ten finisher throughout the 2016 season, Reiterberger has struggled with his start to 2017 - his best result a 10th in Race Two at the MOTUL Thai Round.
With a strong camaraderie between himself and his team, both parties are sorry for the relationship to come to an end so soon, as they were looking at working together throughout 2017 in order to climb back up the time sheets. His decision will start with immediate effect, meaning he won't be present at the fourth round of the season, which takes place from 28th-30th April around the TT Circuit Assen.
"After serious consideration, I have decided to step away from participating in WorldSBK," Explains Reiterberger. "We made a strong start last season but then couldn´t keep up the good results. I have therefore opted to refocus on making a complete recovery and on my racing career. I am very thankful for the experience in WorldSBK with Althea BMW Racing Team and I am now very much looking forward to new challenges. I feel the need to thank my sponsors for having allowed me to take part in the World Championship. My appreciation also goes out to the whole Althea BMW Racing Team crew for their work. I was very much encouraged by the positive reception from my friends, family and fans – I am very thankful for that. It was always my dream to participate in WorldSBK and with the experience I've gained, I will work very hard to return to the championship."
Genesio Bevilacqua, Althea BMW Racing Team manager adds: "I am of course very sad to have to make this announcement, as I consider Markus to be a strong athlete and a considerable talent, who could have been a good match for the Superbike category. Unfortunately, the accident he suffered at Misano complicated things, as he was unable to fully regain that confidence that he had shown during the earlier part of the 2016 season. I think that this decision leaves us all sad, me personally, the entire Althea team and BMW too, but I believe it's normal that he wants to find that peace of mind. Markus is still only 23 and so has all the time he needs to recover and bounce back. I can only thank him for the commitment he showed throughout his stay with the Althea team, and we all wish him lots of luck, in the hope that we soon see him back, stronger than ever and whatever the bike. He can no doubt still find the physical conditions he needs to shape his future."