Camier: "I have to look at what's best for me"
Thursday, 5 October 2017 09:39 GMT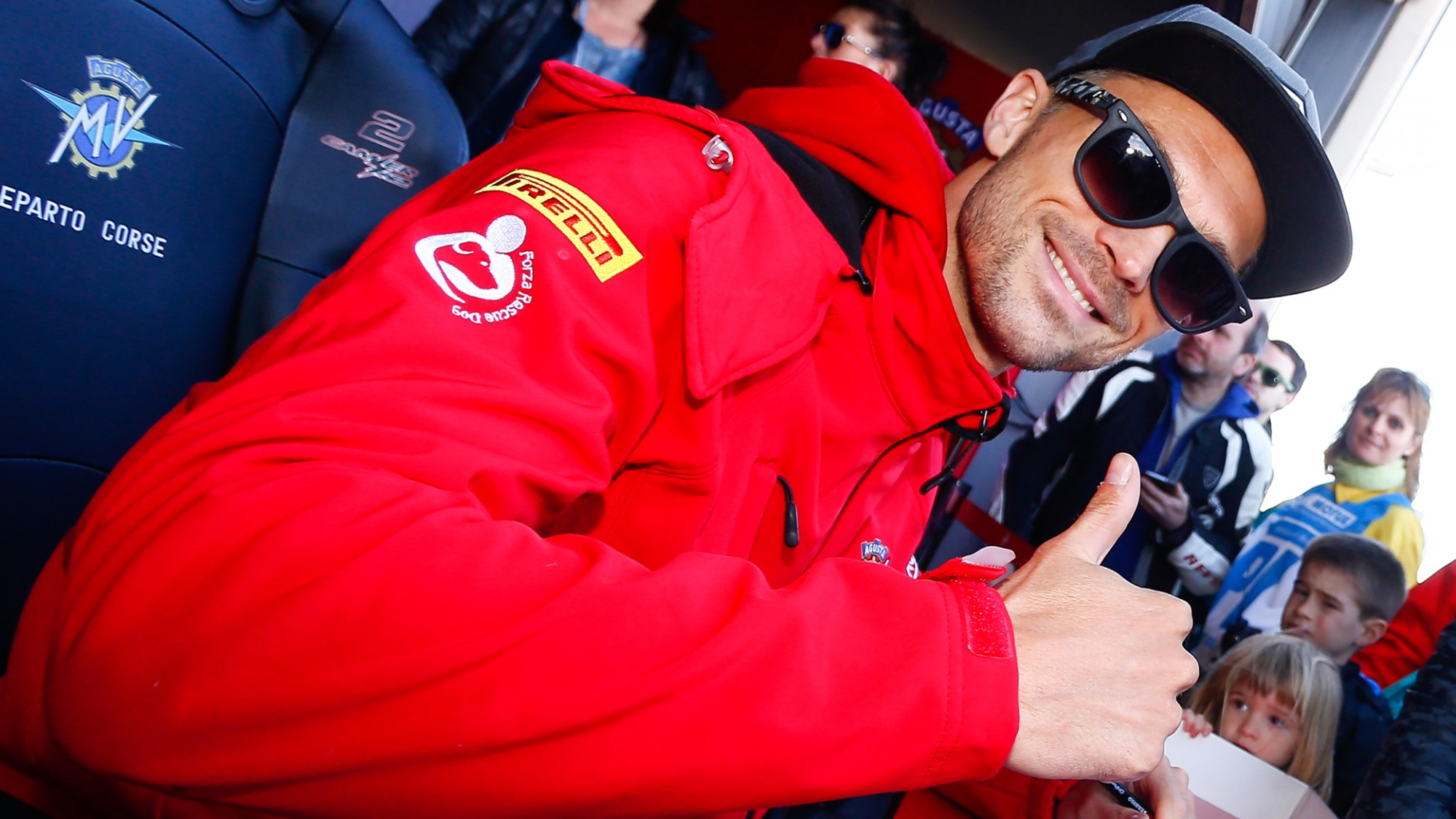 British rider speaks to WorldSBK.com about 2018 options
Leon Camier (MV Agusta Reparto Corse) is one of the key components of the MOTUL FIM Superbike World Championship rider market. With the majority of seats having been filled for 2018, the Englishman's decision for next year is eagerly awaited. Having surpassed expectations at MV Augusta in recent years, he's been in demand but faces a very difficult decision.
If he leaves MV there are a lot of rumours in the paddock that Honda would be his destination, but with almost all WorldSBK and MotoGP™ contracts up for renewal at the end next season, it is likely that Camier would have to sit out the next round of musical chairs. Staying with MV would offer him the chance to sign a one year contract, and then be in a position to play the field for the 2019 season.
"I've been thinking about this a lot lately and I've spoken to my manager about it," explains Camier. "There's many points to each scenario. You need to make the best decision you can at any given time, and you can't rely on what might happen in the future. For me it's quite scary because I could try and get a one year deal, and try and leave myself open to joining another team at the end of next year. I don't know though, because I have to look at what's best for me and the situation that I can find that potentially gives me a chance to win something in the future."
The British rider continues to discuss the potential of the Italian bike: "I feel that there's more to come from the MV in the future but I don't know if it can win consistently. Next year we could be on the podium a lot, depending on how the rules will affect the other bikes. I think that there's a lot improvement to come from this bike, but I don't know if it can be a consistent winner."
There are a lot of rumours surrounding Camier switching to Honda for 2018, of which he adds: "Honda has had a very difficult year, but last year they were able to be on the podium and be quite competitive with Nicky Hayden and Michael van der Mark. They have the potential and they can make a lot of progress. I have to understand the good and bad of both situations. For sure though if Honda want to win, they can win in WorldSBK."
Camier has also shown that he is capable of being a winner in WorldSBK but with 180 starts under his belt he is understandably impatient to finally break his duck and win a race. Over the last two years he has consistently outperformed the expectations of the MV team and in doing so he admits that it has placed him in a strange position. There is very little pressure on the Englishman from outside the team and it's a very different situation to ones that he has found himself in at other times during his career.
"There's been no pressure on me to do anything other than the pressure that I put on myself. Motivation has never been an issue for me and I do this for myself. Money has never been a motivator for me; I want to win. It's about working as a team to get to that point, and we've done a great job as a team to develop the MV. I can't take the credit for the success that we've had, because it's been a real team effort from all of us."
Riding for five manufacturers in WorldSBK, Camier explains how his experience with other bikes has put him in a good position to learn and understand the series and racing as a whole. "Personally, I think that I've made a lot of changes to myself both personally and professionally since riding for other teams. I've made big steps, and I'm not sure if it's made me any faster, but I'm a lot wiser now. I want to win and fight for a title but to get to that point you need to learn from the negatives, because they teach you a lot more than winning. I think it's been good to learn the things that I have learned and for sure I'm riding better than ever now but I want the chance to win and progress in WorldSBK."
Whether Camier believes that MV can offer him the chance to win will be made clear in the coming weeks, when his future will be confirmed.