WorldSBK Race 2 Grid Modifications Defined
Wednesday, 7 December 2016 09:00 GMT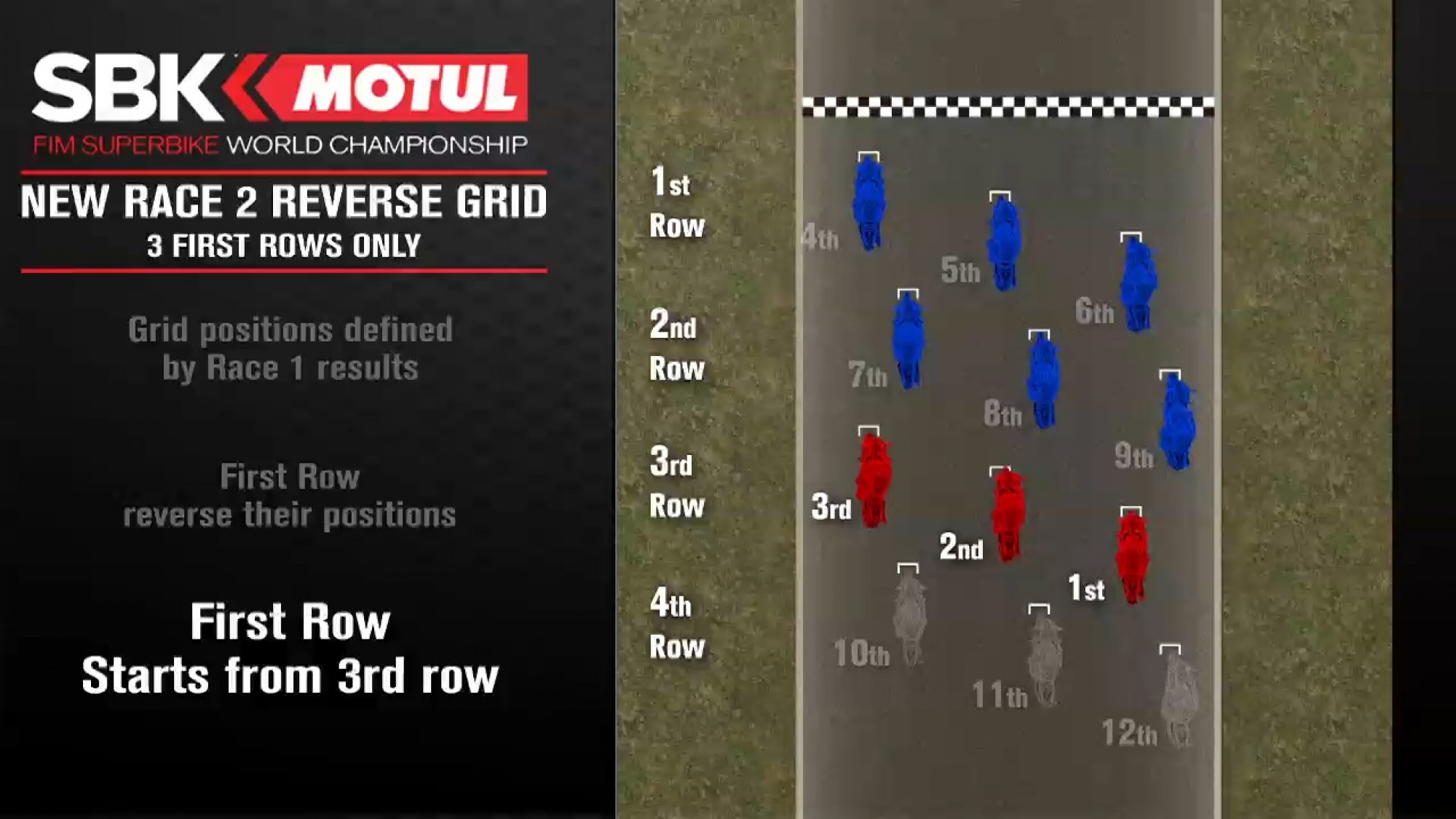 How the Grid 2 Format will change in 2017
Decisions have been made by the SBK Commission this week which will see a change in how the grid for the MOTUL FIM World Superbike Race 2 is decided as of the 2017 season.
These changes to the fastest production based series will ensure the ethos of fast and close racing remains the essence of the championship.
The proposal which is set to be put into use for 2017, and will see the Free Practice sessions remain the same. Free Practice 1 and Free Practice 2 define classification for who is into Superpole 1 and 2, and Free Practice 3 remains as a session not timed for qualifying.
Superpole will continue to define the Starting Grid positions for Race 1 as well as the Starting Grid positions for Race 2 for riders from 10th place or lower in Race 1.
The formation of the grid for Race 2 will now be decided following race results from Saturday. Superpole results will continue to define starting positions for riders who finished in 10th position or lower, however the front of the grid will now be determined on Race One results.
The front three rows will be affected in the following way:
· Top three riders move back to row three and see 1st and 3rd reverse their positions.
· Riders who finished in 4th, 5th and 6th will be promoted to the front row.
· Riders who finished in 7th, 8th and 9th will start from the second row.
For further information the video will provide a more simple explanation.