VFT Racing Team Announce Fabio Menghi in WorldSBK
Tuesday, 26 January 2016 08:49 GMT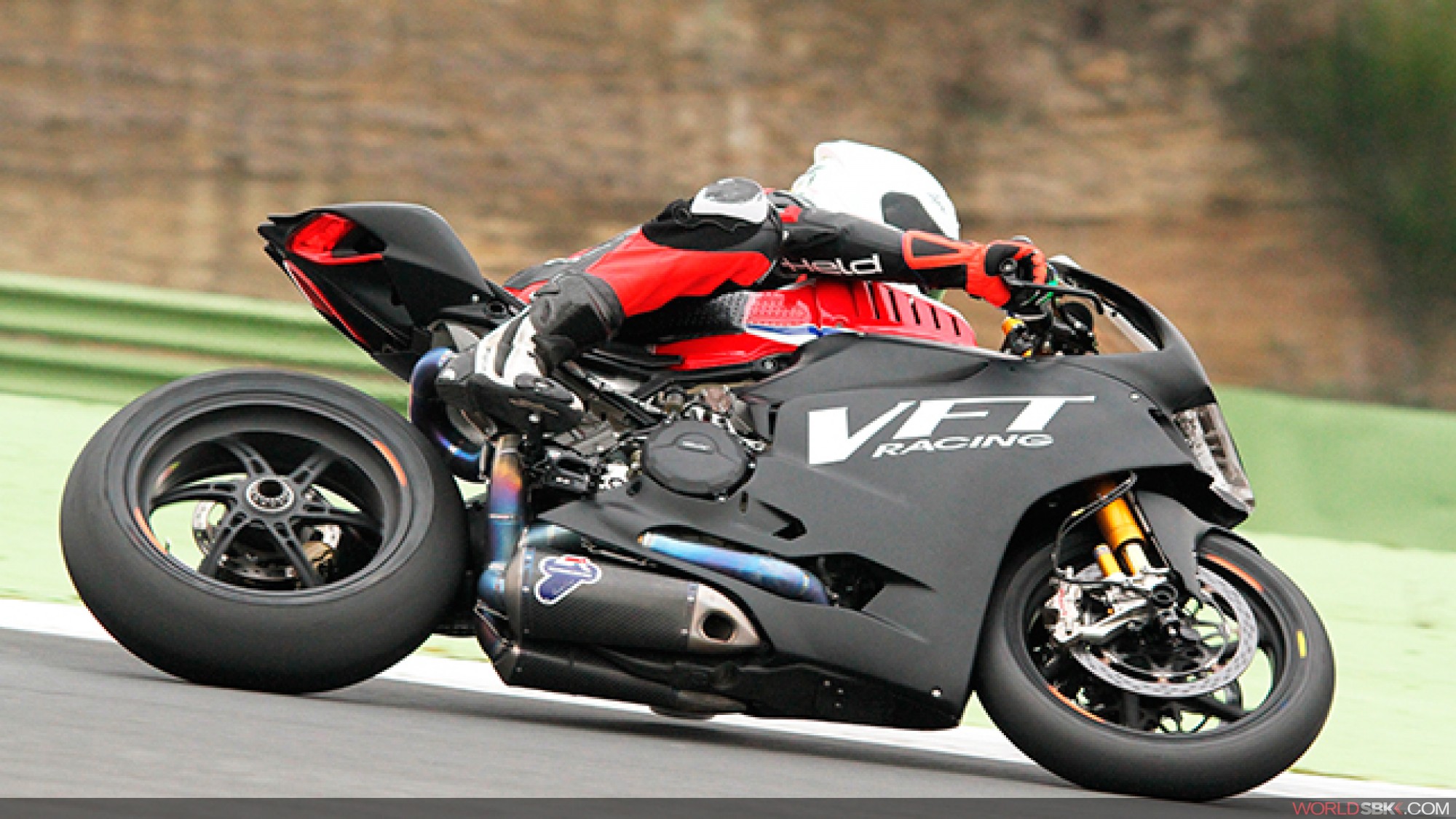 Italian will be aboard a Ducati for the 2016 season.
VFT Racing Team recently announced that Italian rider Fabio Menghi will be competing for them in the 2016 MOTUL FIM World Superbike Championship. The ambitious new project will serve as great motivation for the rider from San Clemente, who has already been able to test the Ducati at Vallelunga and got a very good first impression of the Ducati machine.
2016 launch of VFT Racing will be announced shortly, when the livery of the bike that will race in the World Superbike Championship, as well as the components of the team which will take part to the European class of the World Supersport Championship, will be revealed.
FABIO MENGHI: "If you'd told me in October that in January I'd be riding a Superbike, I would have said you were crazy! But we decided to take part in the World Superbike Championship with a stunning Ducati and I'm really happy and excited. The bike has a very aggressive drive, I did a few laps to Vallelunga, but the weather was not nice. I can feel the difference from the WorldSSP bike, but I'm confident and I'll be waiting for the next test to start working in depth and compare with opponents from whom I can obtain important information for the development of the bike. In a few days we will move to Australia where I will have the chance to test longer in order to improve the feeling with the bike. I thank the sponsors and family for this great opportunity, and to my many supporters I say – see you in Phillip Island in the WorldSBK!"
VALERIO MENGHI: "We are very happy and motivated for the start of this new season; we'll use our experience and we are very happy about the support of our sponsors and Ducati.
We made an important decision, to go into the top category, and I am sure that Fabio has the ability to do well. We are motivated and ready to accept this new challenge, and we will try to improve race by race and give our best trying to satisfy our drive."
The first race for the new project is prefaced by the Phillip Island pre-season test, where Menghi will be able to make his final preparations.