Scassa joins VFT for Sepang and Donington
Saturday, 7 May 2016 12:00 GMT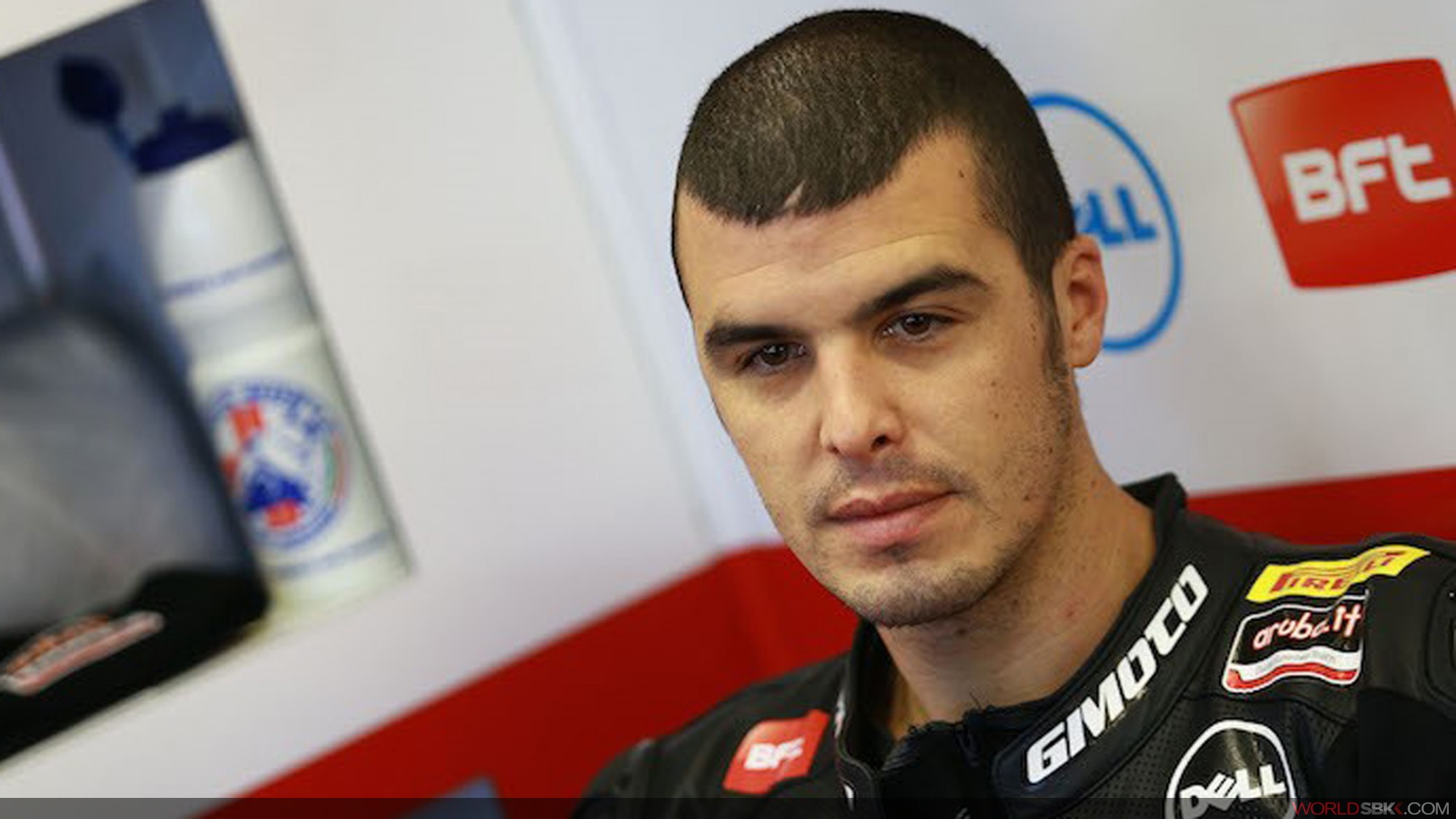 Tuscan rider replaces Matteo Baiocco who is busy in Italy
For the next two rounds of the MOTUL FIM Superbike World Championship in Malaysia and the UK, the VFT Racing team has decided to entrust its bike to Luca Scassa; the Tuscan rider will replace Matteo Baiocco, who will himself be busy participating in the Italian Championship, having already made arrangements at the beginning of the season. Scassa will race until the recovered Fabio Menghi is ready to return, hopefully for Misano.
Luca Scassa:
"Replacing an injured Superbike rider has never been my first goal and never will be, especially since I had the same incident on the same track (Phillip Island in Australia, where Menghi crashed in February); less serious, but I skipped some races too because of a broken pelvis and femur, so I know exactly how he feels. The first wish surely goes to Fabio, to get back quickly and ride his bike, since all this structure that moves around the world has been designed for him only.
"I'm happy to ride the Ducati for the VFT Racing team. The Malaysian races, due to weather conditions and the fact I have never worked with the team, won't be our best, in fact probably will be the most difficult. Afterwards there will be a track I really like: Donington, where I won five years ago in World Supersport, so if we can find a good feeling with the bike we can do well there.
"The team is supported by Ducati technicians, so I'm very confident and I hope to bring as much help as I can to the team in order to do well in the championship over the next two rounds. I thank the Menghi family, the VFT Racing team and the sponsors that will help me for the next races. I hope this is the start of a new chapter for me.
Valerio Menghi, Team Owner:
"We wanted to keep an italian profile for the team and this is why we have chosen Luca Scassa. Firstly, a very strong 'thank you' to Matteo Baiocco for his involvement and the help he gave us, also for helping the team to grow. We think both Luca and Matteo give a great deal to motorcycling as they are two of the strongest riders in Italy. The choice of Luca was not made only for his skills, but also because he knows a lot about the bike and is immediately able to do two rounds."