Paul Denning talks Lowes, Van der Mark and factory support
Thursday, 1 September 2016 12:24 GMT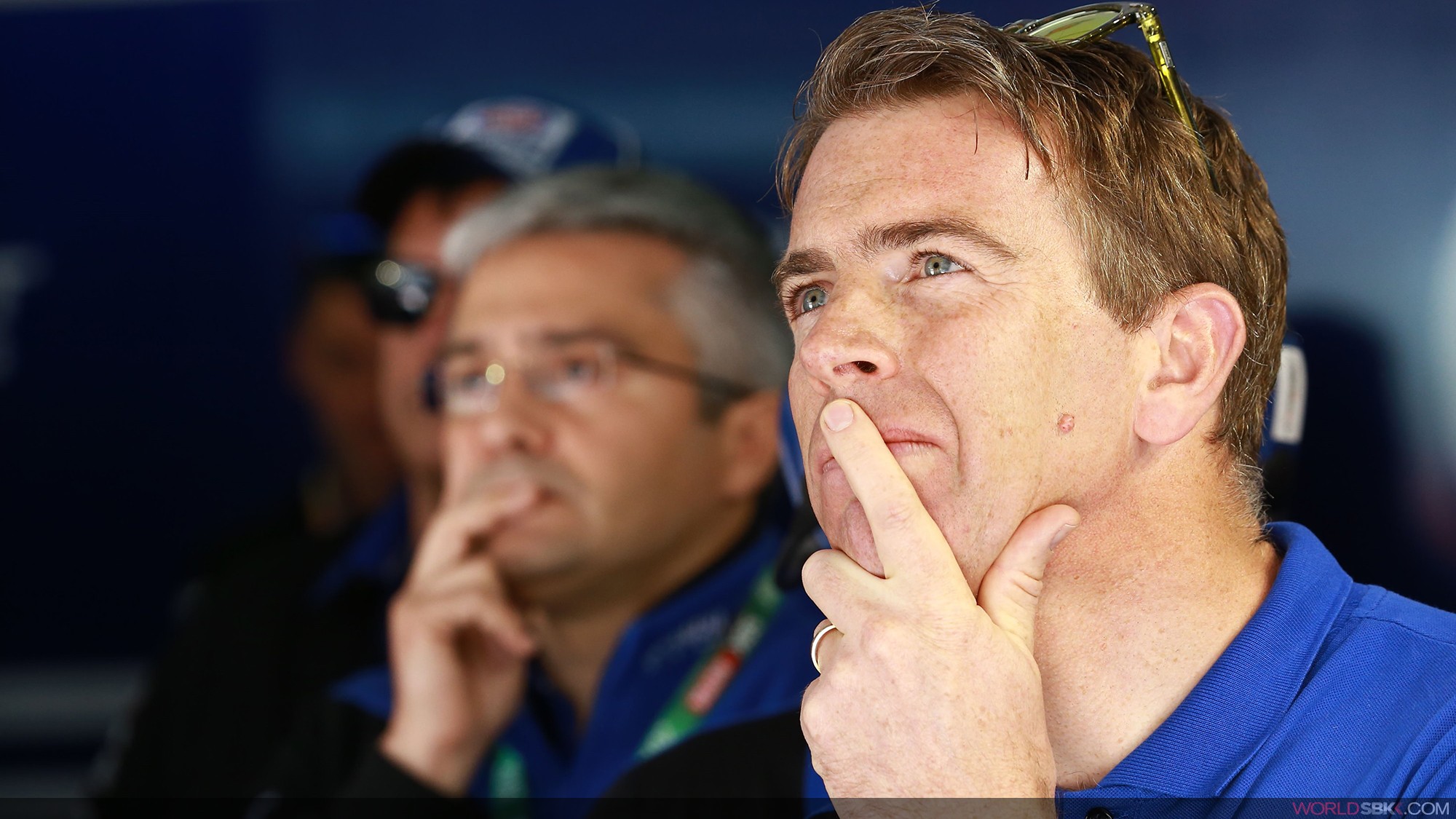 Team Manager on the signing of Michael van der Mark and more…
There will be a new look to the Pata Yamaha Official WorldSBK Team in 2017. Dutchman Michael van der Mark will join Britain's Alex Lowes for what will be the Japanese manufacturer's second WorldSBK season since rejoining the series and teaming up with Paul Denning's Crescent Motorcycles.
Following the announcement on Tuesday, Team Manager Denning looks towards the upcoming campaign with WorldSBK.com.
Paul, the team will feature Michael van der Mark in 2017. How will he contribute to the overall development and progress?
With 2016 having been very much a comeback and development year for Yamaha in World Superbike, in which we've suffered more challenges than we expected with rider injuries and some other setbacks that made the process more difficult that we expected, the plan for 2017 is to close the gap and keep developing the machine, as all of the manufacturers will continue to do.
The development is Yamaha's job. Michael's job is, alongside Alex, to challenge for race wins and to try and become World Champion. That is the target. The bike should be at a good level with refinements required going forward.
How did discussions begin with van der Mark?
The positive point for us is that, despite the challenges I've just mentioned, many good riders noticed when they were riding on the circuit alongside Alex and Sylvain (Guintoli), and also Cameron (Beaubier) and Niccolo (Canepa), that the character and potential of the bike is very, very positive. Michael expressed his interest in Yamaha. His manager has a long relationship with Yamaha and knows Andrea (Dosoli, Road Racing Project Manager for Yamaha Motor Europe) very well, so this was an easy first contact. Michael expressed his interested to be considered by Yamaha.
You will part company with Sylvain Guintoli. Was that a difficult decision?
Yes, very much so. From a contractual point of view, the riders are contracted to Yamaha, but in effect that doesn't make any difference because the priority of the team operation and Yamaha is exactly the same. Sylvain is extremely talented and an extremely consistent and capable rider. The philosophy of Yamaha with regards to its World Superbike project has been refined over the course of this year and there is now more interest and engagement from Yamaha Japan in the World Superbike project than there was at the start. Yamaha's philosophy is more to try and consider World Superbike not only to try and win the championship and demonstrate the strength of the bike, but also to open up for potential young riders a possible career path with Yamaha from a very young age of riding small bikes in appropriate series – whether that's riding an R3 in a national series or a potential new series in the future, a 600 machine, a Superstock or a Superbike.
To have two young and talented riders potentially gives Yamaha options to use their services elsewhere in the future; so the choice of Michael alongside Alex is not only a reflection of his speed and talent, but also of two riders who are not only fast but also young enough to be possibly considered by Yamaha elsewhere in the future and to demonstrate to any Yamaha riders that it's a good brand to be associated with – and that, if they are good enough, then there is maybe a path to the top with Yamaha.
Will there be more support to the project from Yamaha itself?
I believe that, as the Project Leader of Yamaha Europe's racing, Andrea (Dosoli)'s effort was always to engage Yamaha Factory as much as possible and to develop that relationship. I believe now that Tsuji-san (YMC Motorsports Division's General Manager) and some other senior engineers who have actually been physically to World Superbike races, now better understand the level that is required to be competitive. Also, when they have had Alex riding the bike in the Suzuka 8 Hour race, not only his speed but also his technical understanding and feedback with the bike and different components has maybe educated those guys to the fact that, to win in World Superbike and the level of the top riders in World Superbike, is really very high indeed. Yamaha is clearly a winning brand globally: enduro, motocross, every activity it is engaged in and, of course, the headliner being MotoGP. Therefore the philosophy is always to be in a position to be able to challenge to win – and factory support is always a big step towards that.
What is the target for Yamaha and the team in 2017?
The target is to be competitive and fight with the top guys. To fight with the top guys and have a good season could possibly mean winning the title. It could also possibly mean finishing fifth in the championship, but having still done a good job and having had a very good season. To underestimate the competition in this championship would be crazy and it will only get stronger next year, based on the teams already in the championship and some of the new riders coming into the championship.