Gino Rea Laments Technical Difficulties in Germany
Thursday, 22 September 2016 11:56 GMT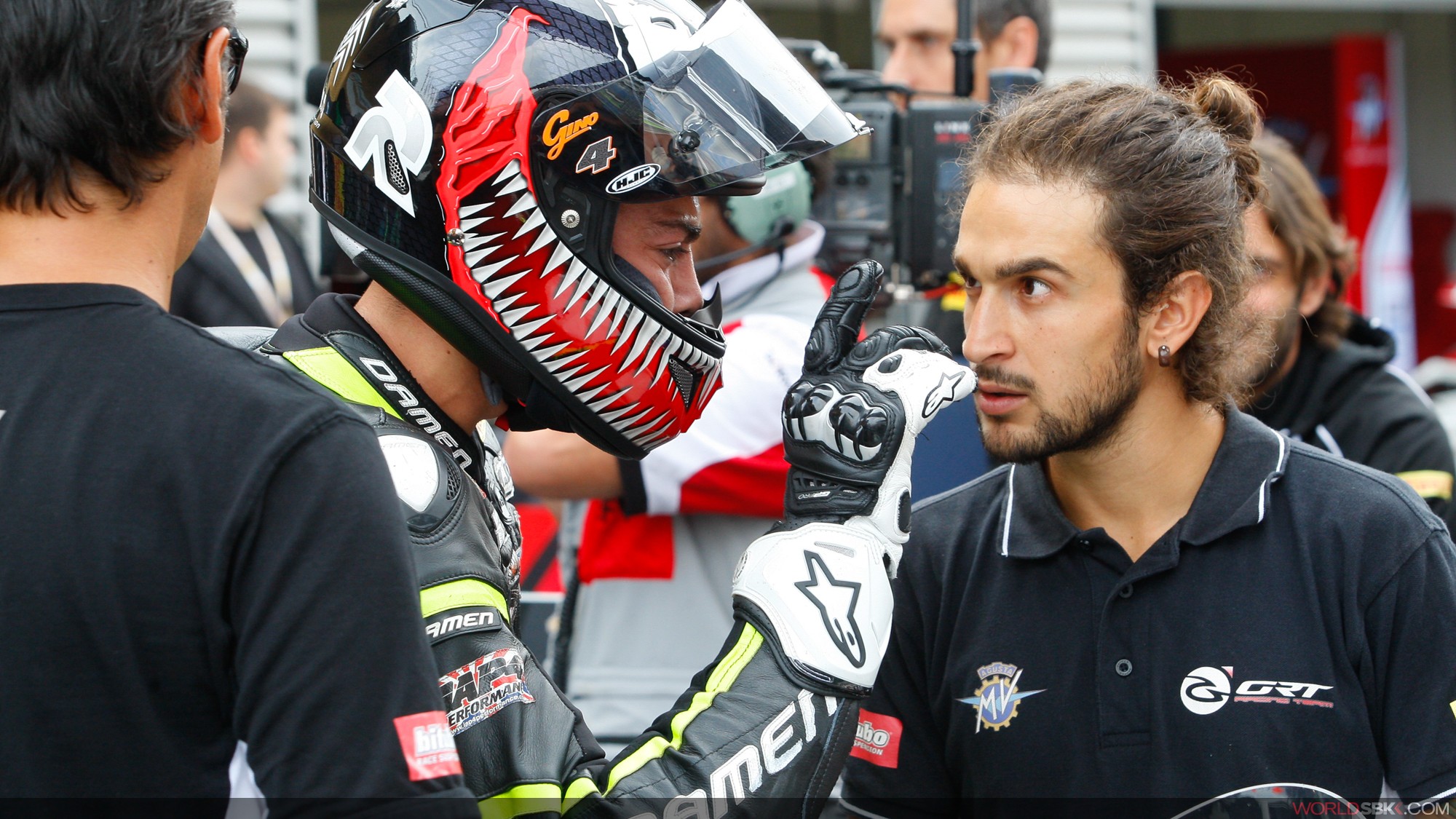 Birthday hopes thwarted as the Brit is forced to retire
The Lausitzring was an arena for thrills and spills in the WorldSSP race and in the case of GRT Racing's Gino Rea, there were no thrills as he was forced to retire from the race on the seventh lap due to technical problems.
After qualifying in third, the Brit raised hopes for a podium finish and with his 27th birthday falling on race day, it seemed that everything was in place for a successful weekend at the office. But all hopes faded as the clouds rolled in and the rains let loose an hour before WorldSSP took to the grid, however it wasn't only the slippery track conditions that got the better of Rea.
While fighting the wet to maintain sixth position, smoke began to billow out of his exhaust pipe on lap seven, forcing the GRT Racing rider to pull into pit lane and end his race and birthday hopes in his pit box.
"Obviously we had a very frustrating result and that's not how I wanted to end the weekend," revealed Rea. "After two very positive days, this morning I had problems during the warm-up. In the race from the beginning I felt that I lacked power and after a few laps I was forced to return to the pits. I'm disappointed because we worked very well on Friday and Saturday, we could of been up there with the front guys if it were dry conditions. But anyway, I thank my team for the great work and I am convinced that we will return even stronger for the race in Magny-Cours."
But even with his disappointment, Rea still stayed positive and focused his attentions to the next Round of the Championship, with Mirko Giansanti, Technical Director of GRT Racing commenting, "The result of this weekend is certainly not what we expected. We had all the opportunity to go to the podium with Gino but unfortunately a technical problem stopped his race. I want to thank him for his great professionalism and the excellent work he did this weekend."
After a frustrating return to the season, Gino Rea and GRT Racing look ahead to the next round in Magny-Cours at the end of September to find redemption and fight for the podium once more.