Baiocco To Sub For Injured Menghi
Friday, 4 March 2016 16:08 GMT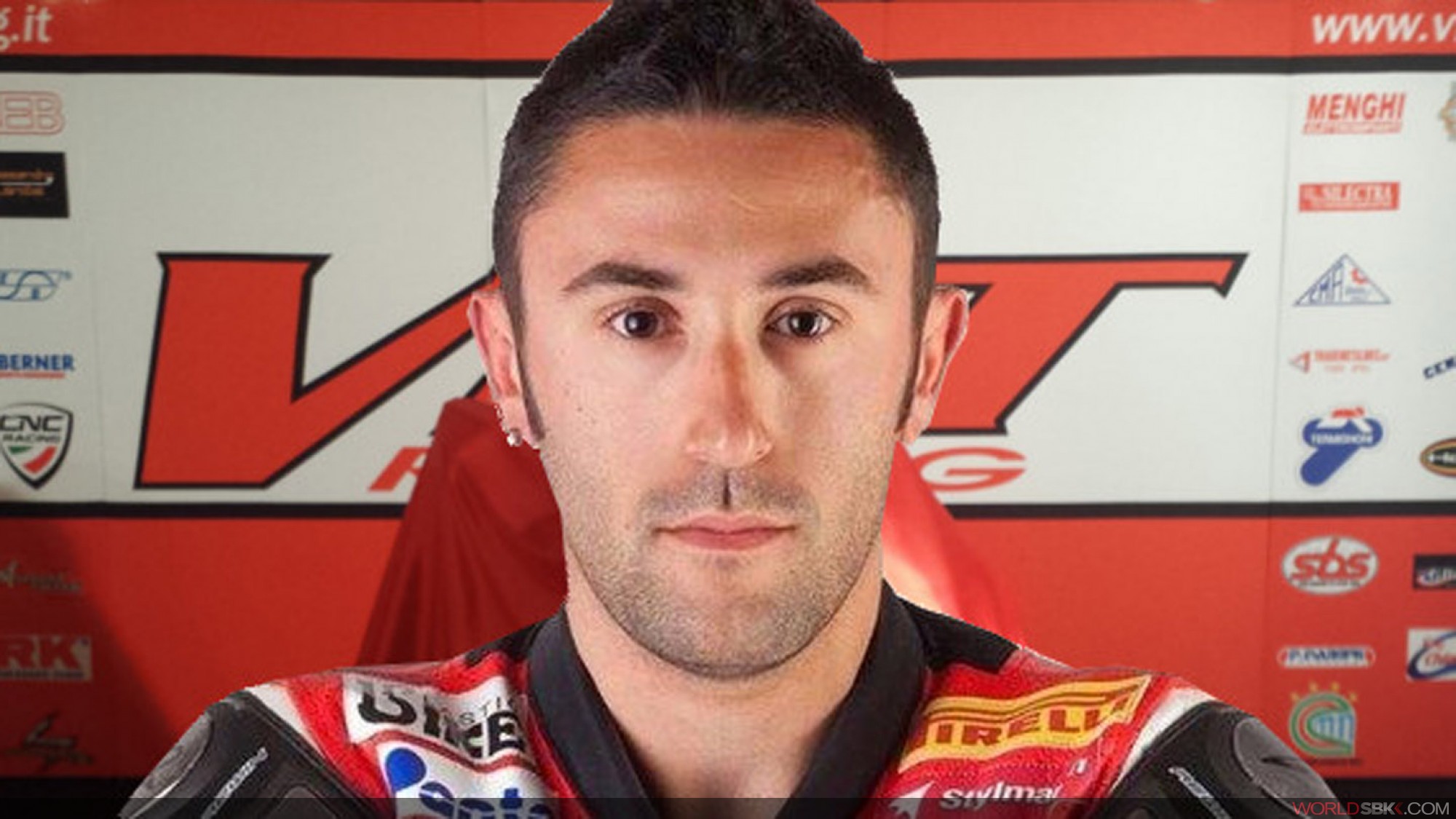 Italian rider Matteo Baiocco makes return to WorldSBK
VFT Racing has confirmed that Matteo Baiocco will make his return to the MOTUL FIM Superbike World Championship in order to cover for the injured Fabio Menghi.
Menghi was ruled out of last weekend's Phillip Island season-opener following a heavy crash in pre-season testing at the same venue, while Baiocco will make a WorldSBK comeback after spending the 2015 season with Althea Racing.
"I am sorry for the situation because Fabio has been injured and has had a huge operation in order to try and rectify the fracture of the pelvis," explains Valerio Menghi, VFT Racing team owner and father of Fabio. "However, we immediately thought of a possible substitute for Fabio and the choice was unanimously Matteo Baiocco.
"Besides the fact that he deserves to run in World Superbike, Baiocco is really fast and he is the right man to be put into the VFT Racing family. We will do the best we can to give him the best motorbike, so that he will be able to show his capabilities straight away. Unfortunately, we don't yet know the full prognosis of Fabio's operation."
Last year, Baiocco achieved 21 WorldSBK points finishes and 13 top ten results.
"Coming back into World Superbike is outstanding, but I am sorry that I am doing this because of Fabio's accident - he is an amazing rider and an amazing man," Baiocco comments. "The team has decided to give me this chance and I will try to do my best for as long as it will be necessary. Last year I did a good job in Thailand, but now I will race after a break of many months and I have to rebuilt my confidence, even though I must admit that I have been training as if I am going to be taking part in the entire World Championship season. I cannot wait to start!"
2016 is the first World Superbike campaign for the VFT Racing team, which has stepped up from the FIM Supersport World Championship.