Vallelunga to be WorldSBK back-up venue for the two-year period 2015–2016
Wednesday, 22 April 2015 10:00 GMT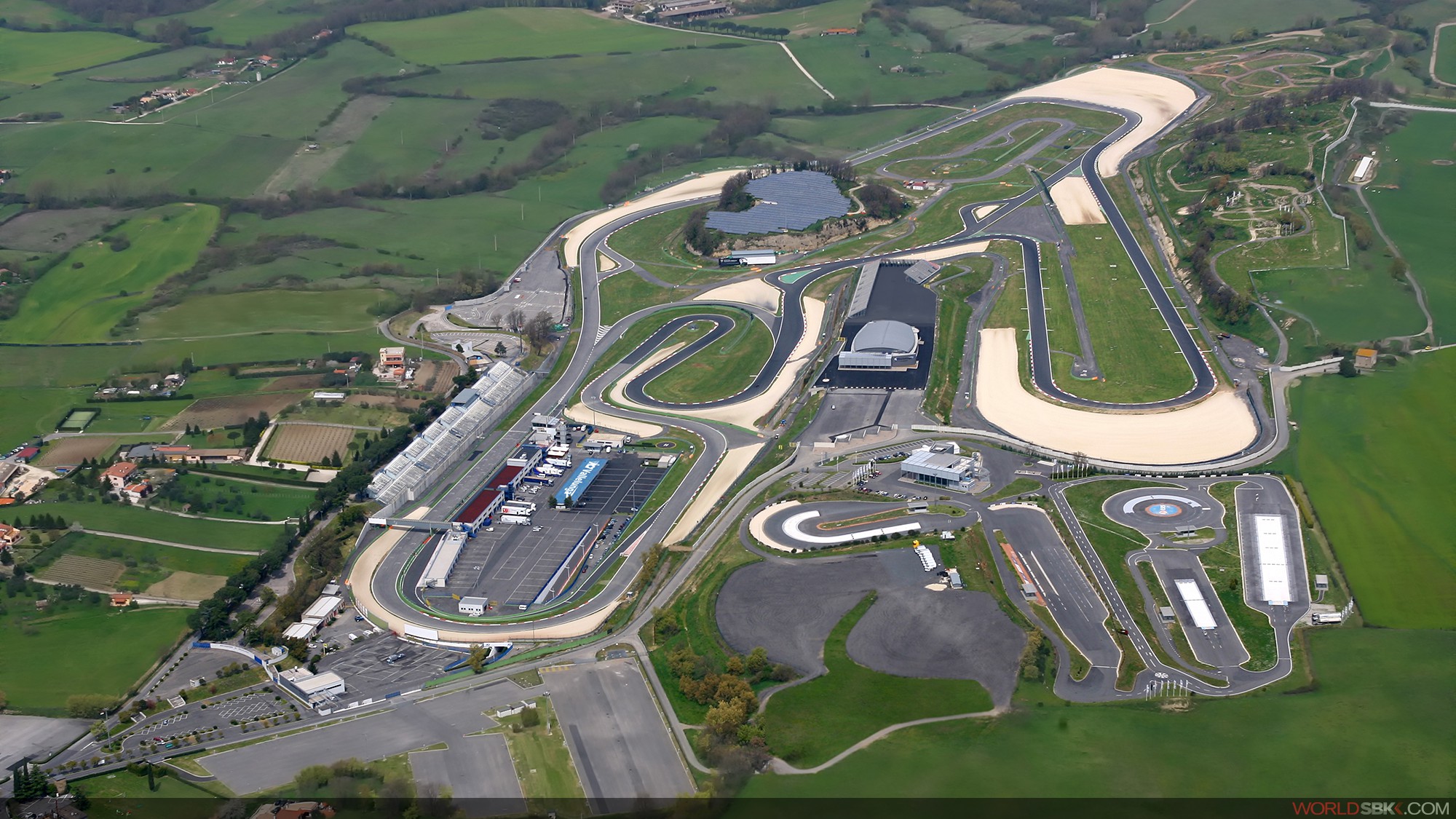 Dorna WSBK Organization and the FIM are pleased to announce that the Autodromo Vallelunga "Piero Taruffi" has become the official World Superbike back-up venue for the two-year period 2015-2016.
The Italian circuit, which has already been part of the World Superbike calendar in 2007 and 2008, would host a round of the series should any of the already confirmed events be cancelled due to reasons outside the control of the organisers.

At the same time, Dorna WSBK Organization would like to reaffirm that none of this year's events is at any risk of cancellation and therefore all WSBK rounds will take place as planned. This measure has only been taken to ensure that a concrete alternative option can be available in case one of the confirmed events could not take place, once the championship has already started.
Javier Alonso, WSBK Executive Director: "The 2015, thirteen-round calendar guarantees the stability we were looking for since DWO started managing the series. Unfortunately, events of force majeure – like last year's situation with the South African round – can still happen and this is why we came up with this solution together with the Vallelunga Circuit Managers. Although we hope not to be in the position to act on this procedure in future, this agreement is already offering a positive outcome for both parties."
Ruggero Campi, President of ACI Vallelunga: "The Autodromo Vallelunga 'Piero Taruffi' is pleased to have been chosen by Dorna WSBK as a back-up circuit for the top production-based motorcycle series and to possibly make its return to world level competition. Vallelunga has always been considered a very technical circuit, loved by fans and riders. It is a track used for many development tests and has all of the necessary requirements to host a World Championship round. Located just a few kilometers from the Italian capital, Vallelunga is the 'Circuit of Rome' and would be able to welcome spectators coming from both the centre and the south of Italy to enjoy the experience of pure motorsport."