Ten Kate: 'Honda dream team can challenge for the title'
Friday, 13 November 2015 12:26 GMT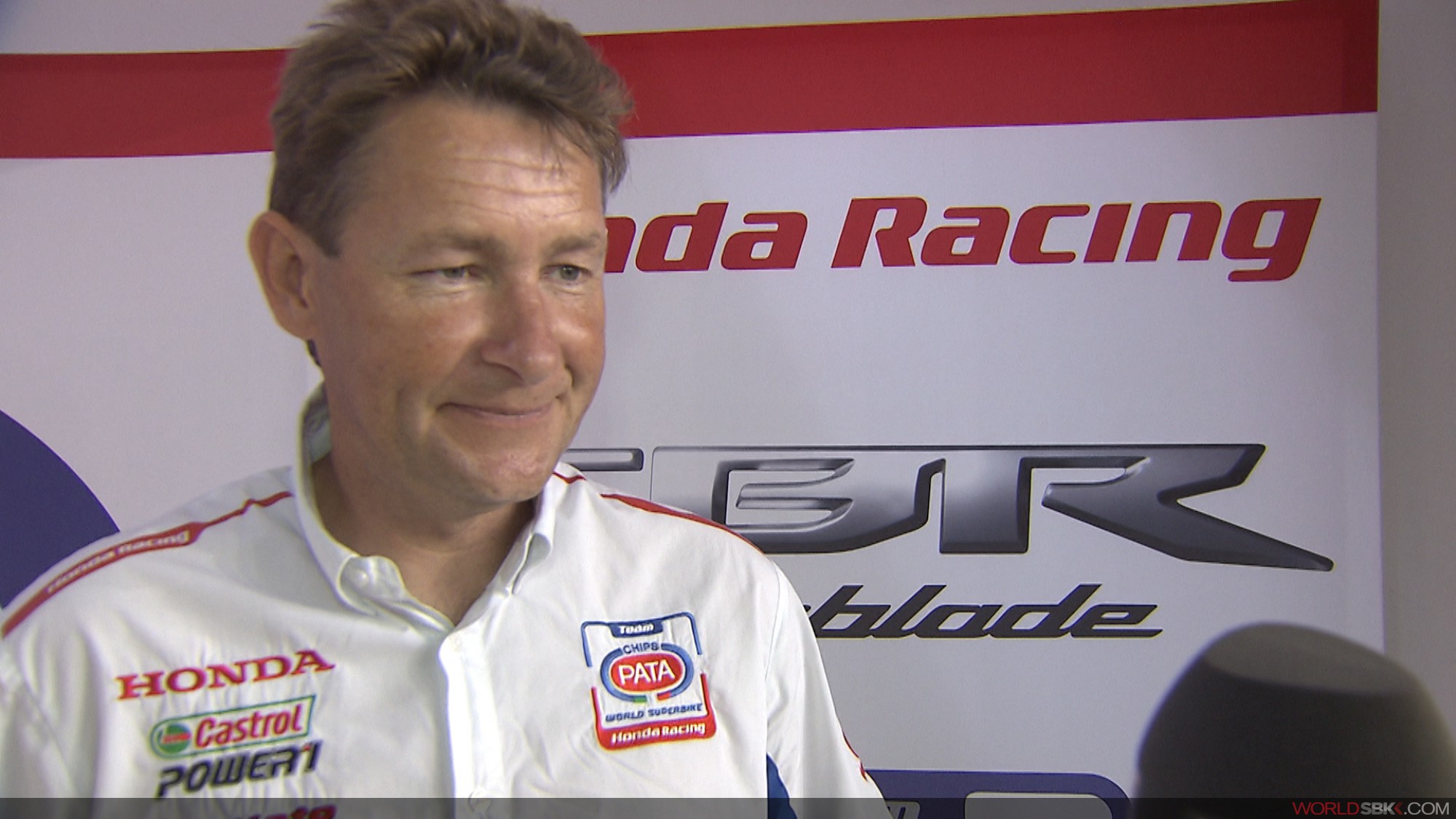 Ronald ten Kate on potent Hayden-van der Mark link-up.
Ronald ten Kate is sure that his Honda World Superbike Team can launch a title attack as Nicky Hayden joins the ranks alongside Michael van der Mark in 2016.
In what the Dutch team owner describes as a 'dream team', the 2014 Supersport World Champion and 2006 MotoGP World Champion and will make up a Dutch-American arrangement which promises to be one of the most exciting rider combinations in the history of WorldSBK, which dates back to 1988.
"I think we have a great rider line-up for next year," ten Kate tells WorldSBK.com. "Young Michael, who has done so well in his rookie season and, combining that with Nicky Hayden, you could call it a dream team.
Stressing that 2015 was a season of learning for van der Mark as he debuted in the World Superbike class, ten Kate went on to spiritedly suggest the arrival of a new Honda CBR Fireblade bike.
"Well, it depends how far your horizon is there, of course," he smiles. "On my horizon, there is something new coming...well…let's stop that conversation here. My horizon is a little bit different to yours, I can confirm [laughs].
"But let's look to the horizon we can both see, which is next year, when I have a great rider line-up and a bike which is definitely up to speed again. I am looking forward to really challenging for the title again. We are ready for it."
The full video interview with Ronald ten Kate can be viewed now on WorldSBK.com.