Talent packed STK1000 field to battle for the 2015 title
Tuesday, 7 April 2015 09:29 GMT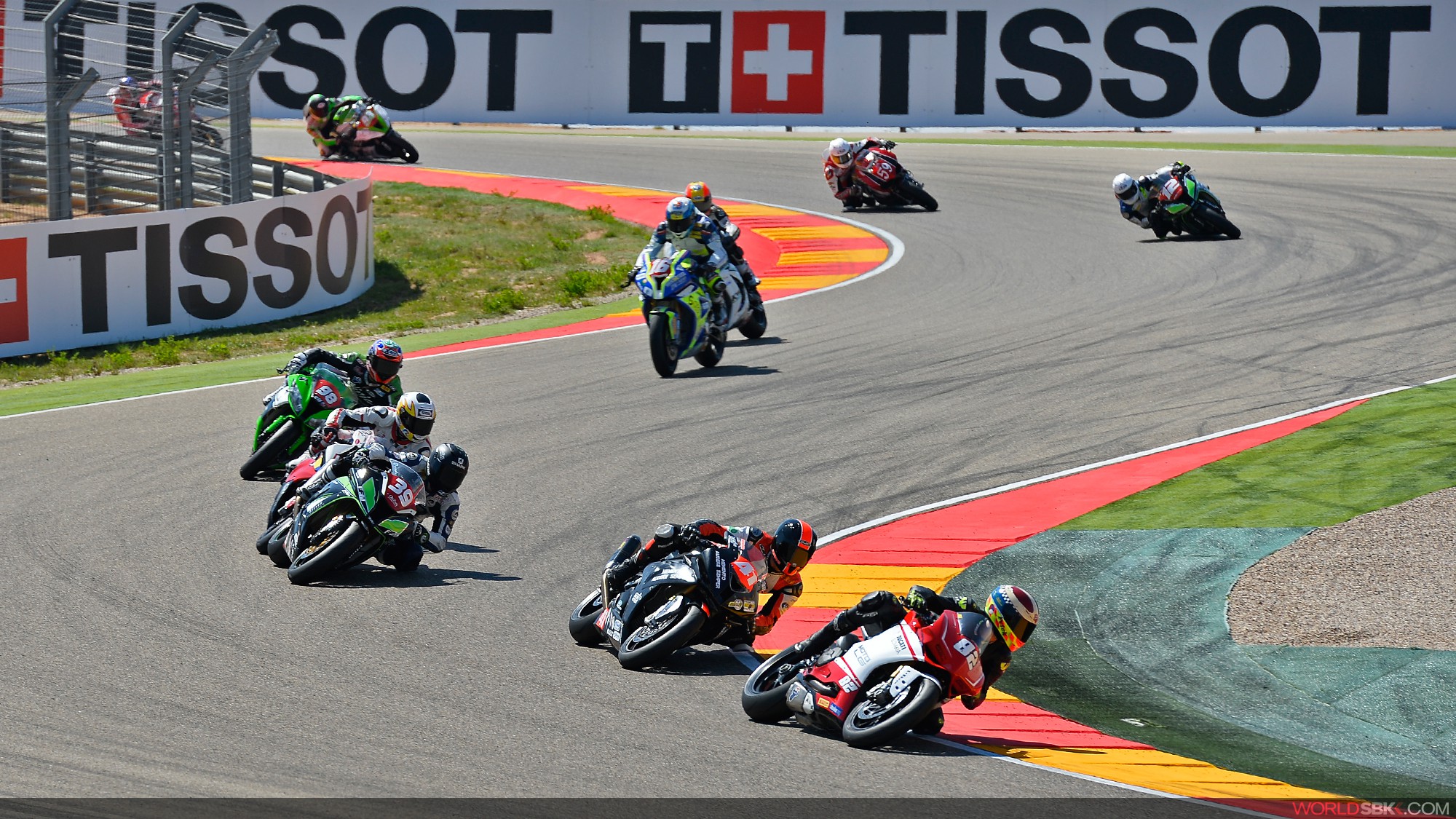 34 permanent riders and 6 manufacturers ready to race.
The 2015 FIM Superstock 1000 Cup goes from strength to strength as 34 riders, 6 manufacturers, a number established STK stars and a brace of new fast riders looking to make a name for themselves join the grid for this year's 8 round series that will also see a welcome return for the class at the UK round of WorldSBK at Donington Park.
After narrowly missing out on the 2014 crown, Italy's Lorenzo Savadori will be hoping that a switch to the Nouva M2 Racing team alongside compatriot Kevin Calia will bring title glory in 2015, but the Italian faces stiff opposition from a 34 strong grid.
Team Pedercini are back in force, once again running the largest team on the grid (4 bikes) that includes former race winner and ex-MotoGP rider Bryan Staring. The Australian is joined by Romain Lanusse, Riccardo Cecchini and youngster Peter Sebestyen who enters the Superstock 1000 FIM Cup after a half season in WorldSBK last year.
Yamaha make a welcome return to the paddock with the all new R1. 2014 World Supersport front runners Florian Marino and Kev Coghlan could well trouble the established superstock riders after showing a strong pace in testing. Team Trasimeno will also receive factory support in 2015, with Jeremy Guarnoni returning the class alongside Remo Castellarin.
Team Suzuki Europe will field Wayne Tessels and Nigel Walraven, the Dutch pairing keen to excel in their debut season. Tessels was the 2014 STK600 runner-up.
Fabio Massei remains with the EAB Racing Team, the Italian who was in regular podium contention last year is joined by Tony Covena who moves to STK1000 from World Supersport. Althea Racing have chosen two Italian riders, Luca Salvadori and Raffaele de Rosa to represent them on their return to the class, while Czech rider Ondrej Jezek is likely to feature at the sharp end once again. Jezek joins Marc Moser in the Triple-M by Barni Ducati squad.
Other riders of note are Kevin Valk (MTM/HS Kawasaki) who won at Assen last year, Federico D'Annunzio (FDA Racing Team) and Christoffer Bergman from Sweden who switches from Kawasaki to the MG Competition Yamaha team for the 8 round series that starts in earnest at Aragon.