Fores: "We're going quite well and I want to remain positive"
Friday, 10 April 2015 17:21 GMT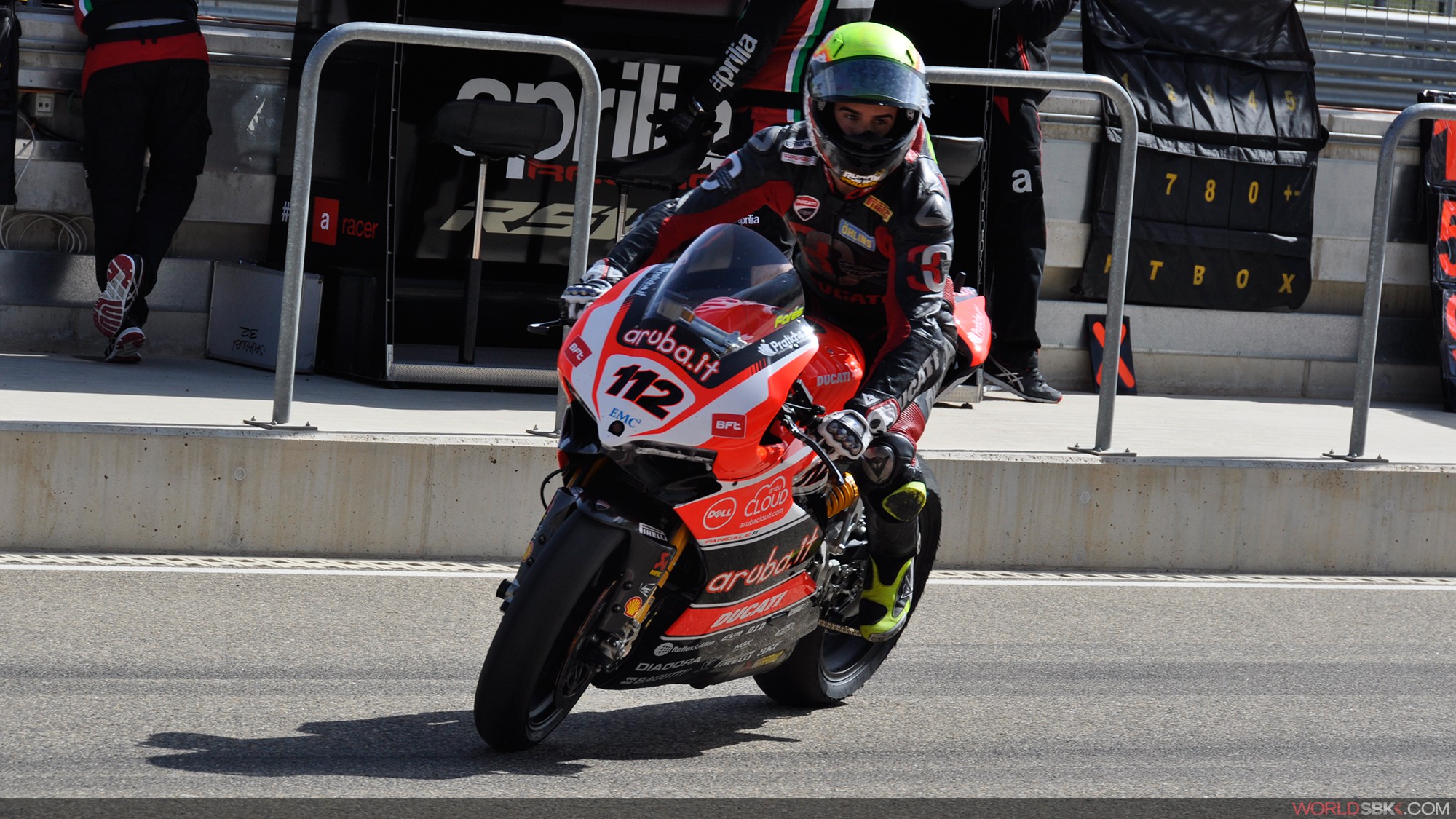 The Spanish rider is confident after an excellent opening day.
Spaniard Xavi Fores surprised many today as he ended up the first day of action in fourth place, following the Aragon Round's first two free practice sessions. The reigning IDM Superbike Champion made the most of the track time available today by building on the encouraging results of the recent two-day test at Misano, performed along full-time Aruba.it Racing – Ducati Superbike Team rider Chaz Davies and the Italian squad's official test rider Luca Scassa.
Fores, who has stepped in for the injured Davide Giugliano here in Spain and is set do the same next week at Assen, is very confident for the remaining two days of action.

"We're going quite well, considering it's only the first day – I hope we can continue in this direction" Fores said. "I haven't ridden the Ducati for a few months, since the IDM concluded last season, and so I'm pleased with how these first sessions have gone. This morning I already found good pace and the work we completed at Misano helped me find a good feeling that I've had again here today at Aragon. I like to remain optimistic; we need to continue to work calmly, as the level here is very high, but I would of course like to thank the team by completing a good weekend's work and two good races on Sunday."