Davies aiming for spotlight at Losail
Wednesday, 14 October 2015 14:47 GMT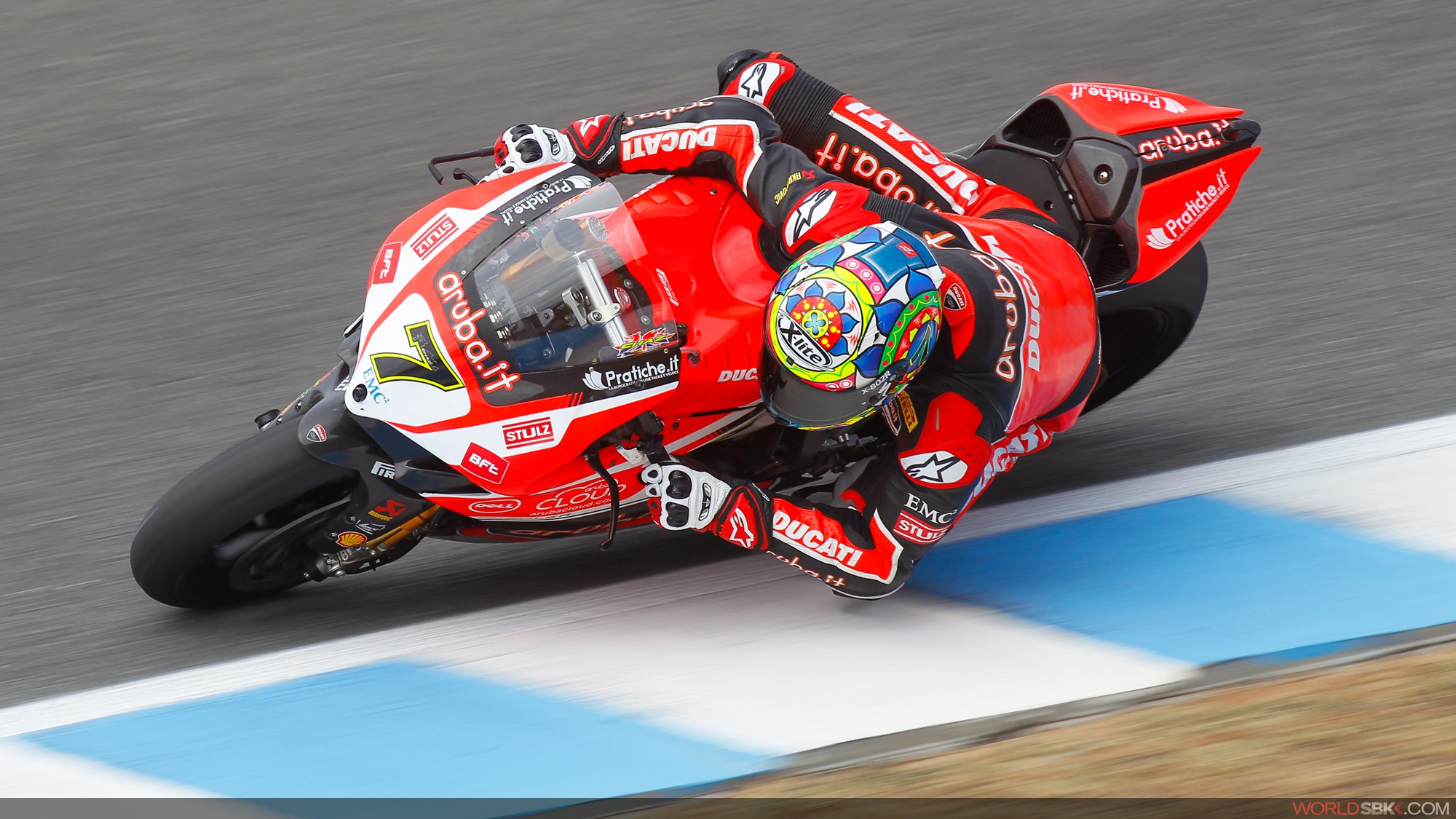 Fores to race alongside the Welshman in the 2015 season finale.
The Aruba.it Racing - Ducati Superbike Team travels to Qatar for the closing round of the 2015 Superbike World Championship, confident that its riders Chaz Davies and Xavi Forés (substituting for Davide Giugliano) will be able to finish the season on a high.
Last year's Qatar round took place according to a night-time track schedule, World Superbikes first experience of floodlit racing. Davies did not have a bad weekend but struggled with some tyre wear issues come race day, scoring a best of fifth in the evening's second race. Forés was not present at that round but already has some experience of racing at the illuminated Losail track, having done so in Moto2 in 2011.
On the back of his recent run of results, Chaz will be doing all he can to increase his points total as far as possible, so as to consolidate overall second place in the rider's championship. As he enters this final championship round, the Welshman holds a 16-point lead over third-placed Sykes. Davies also looks forward to celebrating his 100th Superbike race start this coming weekend.
Xavi has already raced with the Aruba Ducati team this season, at both Aragón and Assen, achieving a best of 5th at the Spanish round. He will be aiming to better that result this coming weekend at a track he knows and enjoys.
Chaz Davies: "I quite enjoyed the night format last year once I got used to it. We had two good races and considering how much we were down on speed last season I was happy with the results. We knew our biggest problem was the straight rather than the corners but this year, having made a big step forward with regard to the engine and with a chassis that I'm now really confident with, I'm really looking forward to the weekend. I'm excited to get started and will work hard to close the season with two really strong races."
Xavi Forés: "I have raced at Losail at night before now and it was a good experience so I'm looking forward to the weekend and hope to be able to improve on the previous results of Aragón and Assen. I'm very interested to see how the factory Panigale R has been developed in recent months, and will do my best to adapt to the bike and the track as quickly as possible. I want to do my very best this weekend, to repay the team for giving me this opportunity."